FTC sends 379 MLM companies deceptive/unfair conduct notices
Nov.02, 2021
in
ACN, Ariix, CashFX Group, companies, DFRF Enterprises, Dubli Network, Eaconomy, EmpiresX, Empower Network, ForeverGreen, FutureNet, GVO, Herbalife, iMarketsLive, Investview, Jeunesse, Karatbars International, LaCore Enterprises, Le-Vel, Lyoness, Nu Skin, Nui, OneCoin, OnPassive, Paparazzi, regulation, Seacret Direct, Sisel, Traffic Monsoon, USFIA, Valentus, Visalus, Wakaya Perfection, World Ventures, Young Living, Youngevity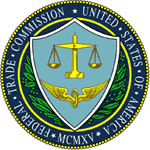 The FTC has issued at least 379 MLM companies with deceptive and/or unfair conduct notices.
This was announced by the FTC on October 26th. If it slipped under your radar, you're not alone.
I learned of the FTC's announcement via a tip sent in by a reader.
At first I thought there was some funny business going on. But upon closer inspection, was able to verify the FTC did indeed make an announcement.
Surprisingly this didn't pop up on any of my regular news feeds.
The FTC's notices pertain to "penalty offenses concerning money-making opportunities and endorsements and testimonials".
Recipient companies of the notices have been sent
determinations in prior litigated cases that particular acts or practices are penalty offenses—i.e., that they are deceptive or unfair, unlawful under Section 5 of the Federal Trade Commission Act, and prohibited by a final cease and desist order.
Confusingly, the notices don't contain any examples of similar conduct by the recipient company.
The FTC explicitly clarifies;
Staff is not singling out your company or suggesting that you have engaged in deceptive or unfair conduct.
But also warns;
Receipt of these notices of penalty offenses puts your company on notice that engaging in the conduct described therein could subject you to civil penalties of up to $43,792 per violation.
In its accompanying press-release, the FTC definitely sounds like they've targeted specific companies.
FTC Puts Businesses on Notice that False Money-Making Claims Could Lead to Big Penalties

The Federal Trade Commission is putting more than 1,100 businesses that pitch money-making ventures on notice that if they deceive or mislead consumers about potential earnings, the FTC won't hesitate to use its authority to target them with large civil penalties.
There's nothing ambiguous about that.
Personally I find it hard to believe the FTC chose recipient companies at random.
Equally there's no point reading too much into the company list at this stage, based on the FTC's above statements.
As to the MLM companies sent notices, I've listed them below with their corresponding BehindMLM reviews where available.
5Linx (co-founders arrested in 2017, sentenced to prison in 2019)
Amway
Avon
Beauty Counter
Beauty Society
beCAUSE Cosmetics
Become Beauty International
B-Epic aka R&D Global
Bixo Trade (Ponzi rebooted as Bixo Money, also on the list)
Cutco, aka. Vector Marketing Corporation
Elamant (owner Ryan Evans sued by SEC for securities fraud)
Elegance Inc
Epicure
Everra Beauty
Evolv Health (rebooted as Alovea, also on list)
Freebay (Karatbars spinoff, also on list)
Gano Excel
GNLD dba NeoLife (also on list)
Incoco dba Color Street (also on list)
International Markets Live LLC (dba IM Mastery Academy)
Jafra Cosmetics International
Jamberry (collapsed 2018, now part of BeneYou)
Jewelry Candles
JewelScent
Jordan Essentials
JR Watkins
Kynect Energy (recently acquired by ACN)
Life Force International
Liv International
Lyconet (aka Lyoness, aka myWorld both also on list)
Mary Kay
MediFast (dba Optavia, also on list)
MIG Living
MojiLife
Morinda (rebranded as Noni by NewAge, also on list)
Moringo Organics
Motor Club of America (aka TVC Matrix)
My Daily Choice dba Hempworx
My Lala Leggings
My Lead System Pro
My Nutra
Naris Cosmetics
National Agents Alliance
Navan Global (owner Trey Knight indicted for wire fraud a few months ago)
New Avon
NoFilter Global
Norwex
Nu Skin
Nui dba Symatri & Mintage Mining
Nussentials (closed June 2021)
NYR Organic
OmniLife USA
Omnitrition International
OneHope Wine
Ormeus Global (owner John Barksdale arrested in Thailand in 2019)
Pampered Chef
PartyLife
PGI Global (twice collapsed Ponzi scheme, under criminal investigation in the US)
PixieLane
Pomifera Oil
Primerica
Profit Connect (Ponzi scheme shut down by SEC in July)
Prosperity of Life
Pure Gen Holdings (formerly Genesis Pure, now dba PURE)
Pure Nerium dba PURE
Pure Romance
R&N Health Enterprises dba TruAura
Radiantly You
Rarity Nails
Reliv International
Rena Ware International
Restapreneurs (dba Snap Delivered, also on list)
Rodan & Fields
Saba For Life
Sabika Jewelry
Sanctuary Girl Jewelry
Sass N Frass
SendOutCards
Siberian Wellness aka Siberian Health
Signature Homestyles
Silver Icing
Sistaco
Soul Purpose
Sseko Designs
Stamped 4 U
Stemtech (filed for bankruptcy in 2017)
Stream Energy
Style Dots
Sunrider International
Tastefully Simple
TelexFree ($3 billion Ponzi scheme shut down by the SEC in 2014)
Thrive Life
Tocara Inc.
Touchstone Crystal
Travorium
Trunited (shut down September 2019)
TruVision Health (now Truvy)
Tupperware
Univera (shut down MLM business in December 2020)
Uno Premier
Usana
USFIA (Ponzi shut down by SEC in 2015)
ViSalus (imploded due to telemarketing fraud in 2019)
Visi Global
Wanae USA
Well Beyond (sold off to My Daily Choice in September 2021)
Winasun
Wine Ambassador
Wines For Humanity
WineShop At Home
World Global Network (rebooted as Vyvo)
WorldVentures (filed for bankruptcy in December 2020)
WynLife
Xoom Energy (part of ACN, also on list)
Yanbal International
Yelloow
Yijia
Younique
YTB
Zermat International
Zrii dba Zilis, also on list
Zyn Travel aka Zyndio
That's a pretty long and exhaustive list. The FTC claims each of the companies received a notice during October 2021.
Which is a little odd, seeing as TelexFree and Traffic Monsoon are on there.
TelexFree was a $3 billion Ponzi scheme launched in 2012. The SEC shut it down in 2014, with the DOJ going on to indict its co-founders.
Similarly, Traffic Monsoon was a Ponzi scheme the SEC shut down in 2016. Traffic Monsoon wasn't MLM so I didn't include it in the above list.
Needless to say neither TelexFree or Traffic Monsoon have existed for years. So who's marketing it and where the FTC sent its notices is unclear.
Note these were the two most obvious examples on the list (surprised Zeek Rewards wasn't on there). USFIA is another standout.
Anyway, looking forward I'm kind of in two minds – and I can't decide which way this will go.
Either the FTC just declared war on the MLM industry; or this is list was put together to have something to point at when deceptive marketing claims are brought up.
Deceptive claims being used to market MLM companies isn't a new issue. It's been chronically problematic for decades.
Personally I think a far more effective approach would have been to single out companies. This starts with consumer complaints and is then followed up on by the FTC.
It's not like anyone is hiding deceptive claims pertaining to MLM companies. They're everywhere.
Round up five or ten examples and send off an actual warning notice.
Put that company on a list and if this plays out once or twice again, start putting together an FTC Act violation lawsuit.
And not just one every five years – as many as it takes. That's how you effectively tackle this.
Instead we seem to have gotten;
"Hay guys, just a reminder that the FTC Act exists and it's out job to regulate violations, which you may or may not be committing. Kthx."
Not sure how effective, or more likely ineffective, that's going to be.
But hey, maybe the FTC will follow up with actual violation notices and fines.