Isagenix Review: Crucial information not disclosed

Isagenix launched in 2002 and operate in the nutritional supplements MLM niche.
The company is based out of Arizona in the US and is headed up by founders John Anderson (Master Formulator), Jim Coover (President) and Kathy Coover (Executive Vice-President).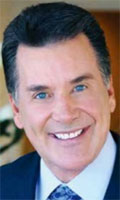 As per Jim Coover's Isagenix corporate bio;
With more than 30 years' experience, Jim Coover is widely considered a pioneer in the weight-loss and nutrition industry.

He successfully led numerous network marketing companies throughout his career, serving more than 7 million customers and exceeding $1 billion in sales.
Those are some pretty impressive numbers, yet when I began researching Coover's MLM history prior to Isagenix, nothing came up.
Seriously, there's not even one result for the keywords "jim coover mlm" prior to 2002 and Isagenix. Nothing comes up for "kathy coover mlm" either.
Post 2002 all you'll find is vague references to past success like this:
Jim and Kathy Coover have spent most of their adult life in the Arena of Network Marketing. Jim Coover, President and CEO of Isagenix, led one of the fastest-growing and most popular weight-loss companies in history, serving more than seven million customers and exceeding $1 billion dollars in sales.

As President of two successful Network Marketing companies and a sought-after consultant to many companies in the industry, Jim's contributions have helped shape the Network Marketing industry.
I'm not saying there's any dishonesty going on, but the lack of information available indicates Coover's quoted MLM history might be a tad overstated.
If anyone has any detailed information on Jim or Kathy Coover's MLM history (specifially what companies they worked with and in what capacity), feel free to leave it in the comments below and I'll add the information to the review.
On the legal side of things, for a company launched fourteen years ago, Isagenix has had a pretty good run. What litigation Isagenix has been involved in has mostly been related to their products (see below).
Read on for a full review of the Isagenix MLM business opportunity.
The Isagenix Product Line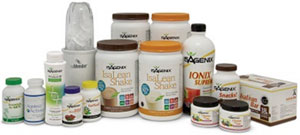 Isagenix market a range of products in the weight loss, energy, performance and healthy aging niches.
IsaLean Shake – "a balanced 240-calorie, meal replacement clinically shown to support healthy weight loss and lean muscle growth" (also available in a dairy-free variety), retails at $51.95 for a canister or $52.95 for single-serve packets (14 meals)
IsaLean Soup – "a delicious, nutritionally sound meal alternative", retails at $52.95 (14 meals)
IsaLean Pro Shake – "great for athletes, active people and teens who want to gain muscle and for those trying to break through weight-loss plateaus", retails at $65.95 (14 meals)
Slim Cakes – "healthy and delicious snacks", retails at $24 (14 cakes)
Whey Thins – "a savory and filling Isagenix snack with 10 grams of protein in 100-calorie packs", retails at $30 (box of 10)
IsaLean Bars – "a great-tasting, nutrient-rich meal you can have on the run", retails at $35.95 (box of 10)
FiberSnacks – "the perfect appetite-curbing snacks", retails at $29.95 (12 bars)
Isagenix Snacks – "a perfect balance of nutrients to help naturally curb your appetite to keep your weight loss goals on track", retails at $30 (chocolate or vanilla) or $33 (dairy-free wild berry) (60 wafers)
IsaDelight Plus – "individually packaged chocolate with green tea extract, amino acids, and antioxidants to help satisfy cravings", retails for $53 (box of 30 chocolates)
Brain and Sleep Support System – "an ideal way to achieve restful sleep while supporting healthy brain function", retails at $65 (90 capsules and a 2 oz spray)
Joint and Paint Relief System – "for immediate and long-lasting relief (and) soothe(s) joint flare-ups and protect(s) and rejuvenate(s) overworked cartilage", retails at $46.95 (2 tubs of cream)
IsaFruits – "loaded with essential nutrients to promote health and mental performance", retails at $47 (box of 30)
Isagenix Greens – "complement your recommended daily intake of 3-5 vegetables", retails at $42 for a canister or $47 for single-serve packets (30 servings)
Isagenix Coffee – "a fairly traded blend of 100 percent arabica beans", retails at $18.95 for organic and $16.95 for premium
Ionix Supreme – " a nutrient-rich herbal tonic infused with natural vitamins, minerals and plant-based adaptogens", retails at $43 for canister (32 servings) and $46 for single-serve packets (30 servings)
e+ – "a flavorful energy boost with a scientifically supported blend of botanicals", retails at $24 (six 2 oz bottles)
Amped – "this family of products is scientifically crafted to power you up, keep you going, and help you recover", retails at $34 for Amped Fuel, $47 for Amped Nox, $37.95 for Amped Power and $35 for Amped Recover
IsaPro – "contains 18 grams of high-quality, undenatured whey protein concentrate", retails at $46.95 for a canister (30 serves)
Replenish – "a refreshing sports drink to rehydrate, re-energize your body for performance, and replace nutrients and electrolytes that can be lost during exercise", retails at $28 for a canister (35 servings) or $34 for single-serve sticks (24 sticks)
IsaGenesis (Product B) – a "30-day supplement includes superior healthy aging and whole-body nutritional support", retails at $101 (60 servings)
Isagenix products are also available in various targeted and niche themed paks.
Retail pricing for Isagenix products is not provided on their website. The above retail pricing figures are quoted from an affiliate price list, provided by an Isagenix affiliate (see comment #1 below this review).
Of note is a Californian lawsuit filed by the Environmental Research Center (ERC) in 2012.
In it, the ERC alleged
the products manufactured, distributed or sold by Isagenix … contain lead, a chemical listed under Proposition 65 as a carcinogen and reproductive toxin, and that such products expose consumers at a level requiring a Proposition 65 warning.
The ERC, a "non-profit corporation" had served multiple violation notices on Isagenix in 2010.
Marin County court records show a judgement was handed down in October 2013, however I was unable to ascertain which way the case went.
In a FAQ on the Isagenix website, the company claims it was already providing a Proposition 65 warning on its products:
Environmental Research Center (ERC), a privately run "public interest" group, recently filed a lawsuit against Isagenix alleging a violation of California's Proposition 65.

ERC claims that Isagenix is required to provide warnings for lead for several products under California's Proposition 65.

Isagenix denies the allegations made by ERC and does not believe its products require California Proposition 65 warnings.

Isagenix does not intentionally add lead to its products, an element that can be found commonly or naturally in soil, water, and ingredients such as chocolate, calcium, and other dairy products.

Isagenix stands behind the safety of its products, which meet all applicable U.S. federal safety standards and are manufactured according to current U.S. Good Manufacturing Practices.

Despite its belief that it was not required to do so, Isagenix voluntarily elected to provide Proposition 65 warnings to California customers well before the lawsuit was filed.

Given this decision and our belief in the safety of our products, we do not believe that Proposition 65 requires us to make any changes to our product formulas.
Australian consumer advocacy group Choice put Isagenix weight loss products "under the microscope" last year.
Choice found Isagenix's products to be overpriced, with cheaper alternatives able to provide "approximately the same weight loss as Isagenix".
According to Dr Alan Barclay, chief scientific officer with the Glycemic Index Foundation, the only difference with the Isagenix products compared to similar meal replacements is the inclusion of the herbal supplements but he says there's little evidence these assist with weight loss.

"It's the replacement of two to three meals with the shakes that makes you lose weight – the supplements are just window dressings."
Isagenix Australia General Manager, Angus Love, claims 'the average weight loss on (Isagenix's) program is approximately 3.2 kilos'.
The Isagenix Compensation Plan
The Isagenix compensation plan pays affiliates when they sell Isagenix products to retail customers.
Isagenix affiliates are also paid when they recruit new affiliates. Residual commissions are paid out using a binary-based floating cycle bonus.
Commission Qualification
In order to earn most commissions, Isagenix affiliates must generate a minimum 100 PV ever 30 days.
Once this qualification is met, an affiliate is referred to as "active".
Active Associates can earn Retail Profits, Retail Direct Profits, Product Introduction Bonuses and accumulate the BV of personally enrolled Associates.
If an affiliate is not active, they only qualify for retail and affiliate recruitment commissions (excludes residual recruitment commissions).
Qualification for MLM (binary) commissions required Consultant rank qualification to be met (see above rank qualification criteria).
Isagenix Affiliate Ranks
There are five affiliate ranks in the Isagenix compensation plan.
Along with their respective qualification criteria, they are as follows:
Associate – sign up as an Isagenix affiliate and pay $29
Consultant – remain active and recruit and maintain at least one active affiliate on both sides of your binary team
Manager – remain active and have at least two personally recruited Consultant ranked affiliates in your downline
Director – remain active and have at least six personally recruited Consultant ranked affiliates in your downline
Executive – remain active and have a least ten personally recruited Consultant ranked affiliates in your downline (minimum five on either side of your binary team)
Retail Commissions
Isagenix affiliates are paid to sell Isagenix products to retail customers (non-affiliates).
Retail commissions are
paid weekly by subtracting the wholesale price, and a $4.95 USD administration fee from the Suggested Retail Price.
Recruitment Commissions
When an Isagenix affiliate signs up, they have the option of purchasing various paks.
If they do so, the Isagenix affiliate who recruited them is paid a "Product Introduction Bonus".
The Isagenix compensation plan does not specify dollar amounts for the Product Introduction Bonus.
Residual recruitment commissions are paid out in a time-based manner, rewarding affiliates who achieve set recruitment quotas within a set time-frame.
recruit 2 affiliates who qualify as Consultants within thirty days of you joining the company = $250
recruit 6 affiliates who qualify as Consultants within 90 days of you joining the company = $750
recruit 10 affiliates who qualify as Consultants within 6 months of you joining the company = $1000
An additional $100 per recruited Consultant (up to 20) is paid out as the above bonuses are qualified for.
Residual Commissions
Residual commissions in Isagenix are paid out via a binary compensation structure.
A binary compensation structure places an affiliate at the top of a binary team, split into two sides (left and right):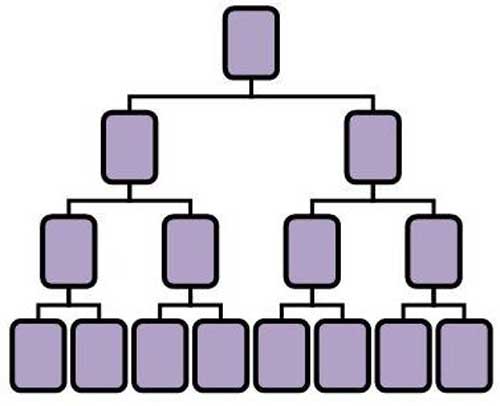 Positions in the binary team are generated by splitting the previous level's positions into another two positions each. Thus every subsequent level in the binary has double the amount of positions as the previous level.
Positions in the binary are filled via the direct and indirect recruitment of affiliates.  Commissions are paid out daily based on sales volume generated on both sides of the binary.
For each 300:600 BV ratio generated (the ratio can be matched against either side of the binary), an Isagenix affiliate is paid a "cycle bonus".
Isagenix affiliates can earn on up to 250 cycles a week.
Upon completing a cycle, matched volume is flushed from both sides of the binary. Leftover volume is carried over into the next cycle.
If an affiliate achieves one hundred or more cycles in a day, volume on both sides of their binary is reset to zero the next day.
Isagenix's compensation plan material does not specify how much a cycle bonus is.
Isagenix claim the cycle commission amount is a floating variable, subject to company-wide monthly sales volume (capped monthly at 50%).
Further research reveals Isagenix affiliate marketing claiming it is or close to $54 per cycle.
Of note is that unless an Isagenix affiliate is at the Manager or higher rank and on monthly autoship, they only earn on binary BV generated within their own country.
Payment of an annual "Regional Associate Fee" is also required.
The Isagenix compensation plan material does not disclose how much the Regional Associate Fee is.
Residual Matching Bonus
Isagenix affiliates at the Executive rank are paid a 10% matching bonus on binary earnings of up to 250 personally recruited affiliates each week.
Additional Binary Positions
Executive ranked Isagenix affiliates qualify for an additional binary position when their existing position generates a minimum 200 cycles a week.
This newly created position is places directly above the existing position, effectively permitting an Isagenix affiliate to double up commissions on generated sales volume.
Provided the newest position generates 200 cycles a week, there is no limit to how many new binary positions an Isagenix affiliate can be awarded.
Joining Isagenix
Affiliate membership with Isagenix is $29 annually.
The optional purchase of a pak upon signing up. Isagenix do not disclose pak prices on their website.
Further research reveals Isagenix affiliates advertising the cost of paks being up to around $577 (includes $29 annual fee).
Update 19th March 2016 – As per an affiliate price-list dated January 2016, the cost of Isagenix paks are as follows:
Weight Loss Value/President's Pak – starts at $743
Energy Value/President's Pak – $740
Performance Value/President's Pak – $743
Healthy Aging Value/President's Pak – $737
Rejuvity Value/President's Pak – $712
Business Builder's Pak – $1454
/end update
Conclusion
For an MLM company that is fourteen years old, there is simply no excuse for the overall lack of disclosure on the Isagenix website.
The most glaring omission is the lack of retail pricing provided, which immediately sets the tone of the business.
Isagenix affiliates who do overcome this huge obstacle and manage to make retail sales, are then penalized a $4.95 fee per retail order.
Why? No idea… Isagenix don't provide any reason for the fee in their compensation plan material.
With no retail qualifiers to be seen, recruitment of new affiliates is a core focus within the Isagenix compensation plan.
While there is no product purchase required to be an Associate, your business will probably grow and duplicate more quickly if
you're a satisfied product user and have product on hand to share with others.

We recommend that you choose Isagenix Product Introduction Paks that best suit the goals and needs for your business.
The above pseudo-compliance is basically telling you that signing up as a $29 affiliate is for schmucks. If you (probably) want to make a boatload of money, sign up with a pak.
Isagenix affiliates by way of receiving commissions for each pak affiliate they sign up, have a strong financial incentive to encourage prospective affiliates to sign up with a pak purchase.
And surprise surprise, Isagenix don't disclose to the general public what those financial incentives are.
What they do disclose however is that unless you sign up for autoship, you're not going to be able to reach your full income potential.
Paid-As Consultants with an active Autoship and above can earn on GV generated by Associates in your Sales Teams that are in regions outside of your own.
Isagenix affiliates who don't sign up for monthly autoship, are getting the shaft.
Back in the day an MLM affiliate might only earn from local region sales volume. In the age of the internet regional barriers are weaker than ever, with it entirely plausible that an Isagenix affiliate with a sizeable downline will have non-local sales volume generated.
Regardless, the incentive to sign up for autoship is there. Attaching it to income potential crosses over into murky "pay to play" territory.
And what's this annual "Regional Associate Fee" nonsense? In addition to forcing them onto autoship, you're charging your affiliates to earn on international sales volume their downline generated?
Talk about shady… I've reviewed hundreds of MLM company's and have never heard of fees being charged to earn on sales volume before.
What we have with Isagenix so far is a complete lack of retail focus (no retail pricing, no retail volume qualifiers), with financial incentives to recruit new affiliates and sign up on autoship.
What's the bet those affiliates are going to sign up on autoship too?
100 PV a month is the minimum for MLM commission qualification, which I'd bet ties in nicely with the recommended (or minimum) affiliate monthly autoship.
I'd tell you for sure, but Isagenix don't disclose any details about affiliate autoship to the general public.
Update 19th March 2016 – As per an Isagenix affiliate price list dated January 2016, 100 PV equates roughly to a $150 spend each month. /end update
And speaking of disclosure, I get that the binary cycle amount varies from month to month – but what's with there being absolutely no examples in the compensation plan?
Seriously, the cycle commission is the core of Isagenix commission payouts – and you're not even going to give prospective affiliates an idea of what to expect?
Isagenix have been in business for fourteen years. What, they can't provide at a minimum the average cycle commission payout for the past twelve months?
Make it a few years if it changes drastically from year to year such that one year might give prospective affiliates the wrong idea. Providing nothing is simply not good enough.
On the product side of things, I suspect the reason Isagenix don't provide full retail pricing on their website is tied into Choice's finding that the products are overpriced.
Nonetheless, if you're in contact with an Isagenix affiliate, find out what the price of the products you're interested in and do your own research. See what the competition is and what it goes for, because that's who you're going to be competing against if you try to retail Isagenix products.
Be sure to also enquire as to whether your prospective upline is qualifying for commissions via autoship or retail sales volume. Ask for specific PV amounts that are directly attributable to retail sales over the past few months.
No retail and you're probably looking at chain-recruitment.
Sign up as an Isagenix affiliate with a pak, whack yourself on monthly autoship and then focus on recruiting others who do the same.
I'd like to give Isagenix the benefit of the doubt here, but the overall lack of disclosure for a fourteen year old established company feels very much by design.
I don't think it's a coincidence and I'd be very surprised if there's any significant retail sales activity taking place.
Update 14th August 2019 – Since publication of this review Isagenix has dropped their annual fee to $29.
Review was updated with correct annual fee pricing as at the time of this update.