We Share Abundance collapses, reboots with new Ponzi coin

Last month We Share Abundance abandoned its "guaranteed minimum value" for withdrawals.
The guarantee saw We Share Abundance's WESA token artificially pegged to a dollar amount, allowing those who invested early to withdraw subsequently invested funds.
Removing the guarantee saw WESA token's internal value drop from $100+ to ~$5.
Rather than just admit the Ponzi scheme is over, Frame has doubled down with "WESA coin".
There doesn't appear to be any difference between the old token and "new" coin.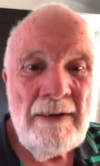 Frame (right) has just run the script he used to create the original Ponzi tokens.
As to why he did it;
The WESA Coin will launch with a value of $110.00 which is in line with our allocation value (in fact a little higher).

The good news is the new token is already showing at $111.69 each and we'll swap all your old tokens for new ones when the switch is made.

Tokens loaded to your WESA Wallet in We Share Abundance will jump in value from around $10 as now to $110 or more instantly when we convert.
And just like that, WESA token has new bullshit internal coin value of $100+ again.
We will of course change all the Tokens held in your WESA Wallets on a 1 for 1 basis with the WESA Coin.
Gotta love crypto math.
Naturally when Frame and early We Share Abundance affiliate investors start withdrawing again, the new coin value will plummet.
I imagine Frame will attempt to delay the inevitable with withdrawal restrictions again.
One key-difference this time around is Frame setting himself for a public exchange exit-scam.
I have been considering changing the WESA Token to a full coin for some time and I am now in advanced talks with a couple of people who can make this happen for us.
You know the deal. Hype shitcoin, withdraw, dump shitcoin on exchange, shitcoin to $0, sorry for your loss etc.