Ambit Energy Review: Energy and customer referrals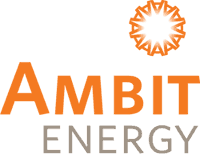 Ambit Energy was founded in late 2006, operates in the energy MLM niche and is based in the US state of Texas.
Heading up Ambit Energy are co-founders Jere Thompson (Chief Executive Officer) and Chris Chambless (Chief Marketing Officer)
History wise both founders appear to have come from the telecommunications industry.
Jere Thompson (photo right) founded CapRock Fiber Networks in 1992 and built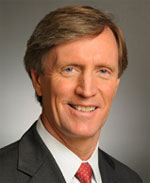 fiber and broadband networks across Texas.

As CEO, he guided CapRock into new markets, took the company public and managed its growth from infancy to 1,300 employees and $300 million in annual revenues.
On his Google Plus profile page, Chris Chambless states he was
a key part of the management team at Excel Communications, a Dallas-based telecommunications firm that became the fourth largest long distance firm in North America before it was acquired by Teleglobe, Inc. in 1996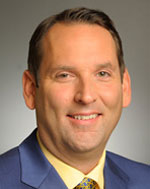 Excel Communications appears to be the MLM foundation of Ambit Energy, with the company reselling long distance services using an MLM compensation plan.
Chambless (photo right) also claims to have
more than 20 years of practical, hands-on experience managing the sales, marketing and product management organizations for companies of all sizes from start-up to multi-billion public companies.
In 2011 it's worth noting that an Ambit Energy affiliate sued the company in New York, 'alleging breach of contract, and that Ambit's multi-level marketing network is a "pyramid scheme".'
The consultant sought over one billion dollars in damages and to
permanently enjoin and restrain Ambit from its business, soliciting, or enrolling customers and consultants in New York, Pennsylvania, Maryland, and Texas.
Following multiple revisions to the original complaint (including the withdrawal of 'specific causes of action relating to multi-level marketing, and allegations of fraud and other violations as a result of such business structure'), in August 2012 a judge dismissed the lawsuit, ruling that the plaintiff 'failed to plead sufficient facts establishing the formation of a contract between BH Seven and Ambit'.
At the time of publication, Ambit Energy claim to have "150,000 Independent Consultants" under them.
Read on for a full review of the Ambit Energy MLM business opportunity.
The Ambit Energy Product Line
As mentioned in the introduction of this review, Ambit Energy operate in the energy MLM niche. The company provides energy via a series of third-party utilities in the US states of
California
Connecticut
Illinois
Massachusetts
New Jersey
New York
Pennsylvania and
Texas
Note that the compensation plan material I cited for this review appears to be a bit out of date coverage wise, with Ambit Energy website adding Maryland and Washington DC to the above list.
The Ambit Energy Compensation Plan
The Ambit Energy compensation plan pays out consultants via a mixture of both customer acquisition and consultant acquisition orientated commissions and bonuses.
Ambit Energy Membership Ranks
There are five membership ranks within the Ambit Energy compensation plan and along with their respective qualification criteria, they are as follows:
Marketing Consultant – pay Ambit Energy a one-time $429 membership fee
Regional Consultant – generate at least 5 customer points, recruit 2 new Marketing Consultants and have a total downline of at least six Consultants (any rank)
Senior Consultant – generate at least 10 customer points, have recruited 2 additional new Marketing Consultants as a Regional Consultant and have a total downline of at least eighteen Consultants (any rank)
Executive Consultant – generate at least 15 customer points and have at least five Senior Consultants in your downline
National Consultant – generate at least 20 customer points and have at least five Executive Consultants in your downline
Note that each new customer signed up equals a customer point.
Also note that a consultant's own replicated website (included with the $429 Marketing Consultant membership fee) counts as two customer points.
Jump Start Bonus
Paid out as a Fast Start Bonus, Ambit Energy's Jump Start Bonus pays consultants $100 if they refer four customers (five in New York) to the company within four weeks of signing up as a consultant.
An Ambit Energy consultant can sign themselves up which counts as one customer and for some reason an Ambit Energy consultant's replicated website counts as two signed up customers towards the Jump Start Bonus.
In addition to the Jump Start Bonus paid out above, the bonus is also extendable an additional five levels:
Jump Start 2 ($100) – enrol six additional customers (total 10 points) within eight weeks of signing up as a consultant
Jump Start 3 ($50) – enrol five additional customers (total 15 points) within eight weeks of signing up as a consultant
Jump Start 4 ($50) – enrol five additional customers (total 20 points) within twelve weeks of signing up as a consultant
Jump Start 5 ($50) – enrol five additional customers (total 25 points) within twelve weeks of signing up as a consultant
Jump Start 6 ($50) – enrol five additional customers (total 30 points) within twelve weeks of signing up as a consultant
Team Builder Bonus
The Ambit Energy Team Builder Bonus pays out consultants upon the recruitment of new consultants and generation of four customer points (5 points in New York) with four weeks of signing up as consultants (or in other words, help them qualify for the Jump Start 1 bonus).
If the above criteria is met, Ambit Energy pay out the recruiting consultant $100.
Consultant Leadership Bonus
The Consultant Leadership Bonus is yet another bonus paid out upon the recruitment of a new Ambit Energy Consultant who qualifies for the Jump Start 1 bonus.
Rather than be tied to personal recruitment however, the Consultant Leadership Bonus is paid out when any newly recruited consultant (directly recruited or otherwise) in their downline qualifies for Jump Start 1.
The Consultant Leadership Bonus is paid out according to a consultant's rank (with a minimum customer point qualification required) as follows:
Regional Consultant (5 points) – $55
Senior Consultant (10 points) – $135
Executive Consultant (15 points)  – $215
National Consultant (20 points) – $240
Customer Residual Income
Customer Residual Income is a commission paid out on the actual use of energy by an Ambit Energy consultant's referred customers (including consultant customers).
The Customer Residual Income appears to be paid out using a unilevel compensation structure, with every referred customer placed directly under an affiliate. If any of these customers are also consultants, any customers they refer are placed on level 2 of the original consultant.
In this manner a consultant is paid down six levels of recruitment:
Levels 1 to 3 – 4 customer points
Level 4 – 10 customer points
Level 5 – 15 customer points
Level 6 – 20 customer points
As for how much is paid out via the Customer Residual Income commission, this varies from state to state and also based on how much electricity a customer uses (the more they use the higher the usage band the customer is categorised into and the more a consultant is paid).
Note that the commission itself is not based on electricity use but is a flat rate commission paid monthly. The highest rate in the compensation plan material I cited for this review was $5 (band 5, level 6) and the lowest $0.05 cents (band 1, level 1).
Joining Ambit Energy
Membership to Ambit Energy as a Marketing Consultant is a one-time fee of $425.
There is also an "Affiliate Partner" membership option which only pays out on the energy usage of referred customers, however this is only open to
schools
faith-based organizations
sports teams, bands and other extracurricular groups
civic organizations
homeowner associations
apartment complexes and
housing groups and foundations
It seems to be more of a fund-raising side to the Ambit Energy business and not open to the general public (as a business opportunity), so I've excluded it entirely from the review.
Conclusion
Based on a retailable service and with a clear distinction between their consultants and customers, the Ambit Energy business model appears to be steadfastly rooted in the acquisition of energy customers, with their signing up as customers and continuous energy usage forming the backbone of Ambit Energy's consultant commissions.
One possible grey area can be identified is that Ambit Energy allow consultants to sign up as customers and be counted as "retail customers" as far as commission qualification goes (this includes a consultant "self-qualifying" themselves by signing up to themselves as a customer).
The danger here of course being that Ambit Energy run the risk of being full of affiliates who have signed themselves up as customers, thus resulting in a lack of genuine retail customers (non-consultants).
Thankfully (and possibly due to the rather high consultant fee cost of $425) this does not seem to be the case.
On the Ambit Energy website the company states it currently has a consultant base of 150,000 and on the homepage founders Jere Thompson and Chris Chambless are credited with bringing Ambit Energy to "the brink of one million Customers".
This would be a consultant ratio of just 15%, which I deem obviously acceptable in proving that the majority of Ambit Energy's service sales are to retail customers not participating in the compensation plan.
As for service value I can't really comment as I'm not familiar with the competitive rates in the areas Ambit Energy cover, but I'd strongly suggest (both as a potential customer and consultant) that you investigate what the competition is offering locally as a comparison.
Other than that, the only other minor issue I identified was the consultant recruitment requirements in the consultant ranks. With the second level requiring a downline of six consultants and the personal recruitment of two consultants, recruitment requirements feature at even the lowest of ranks.
There is of course also a customer point requirement but it'd be nice to heavier retail sales orientated qualification criteria rather than focus on requiring  consultants to recruit and build a downline.
Oh and whilst I initially wasn't too sure on the whole "customer points" thing, after thinking about it for a bit it does actually make sense. I think when it comes to energy rewarding affiliates for simply having retail customers is probably a better idea than trying usage commissions into actual usage.
As customers most people are pretty set on their energy usage and attracting a low-energy usage customer requires the same marketing effort as a high-energy usage customer.
Those customers that do use more do pay out more via the "Customer Residual Income" commission, but the rest is based on points – simply for having referred a customer which I think is fair.
All in all apart from the relatively high consultant membership fee, Ambit Energy as an MLM business opportunity appears to be firmly rooted in the acquisition of retail customers and their continued usage of the service.
Recruitment bonuses do exist but these are then tied to those recruited finding customers of their own before the recruiter gets paid. "Customers" are able to be consultants, which does have the potential for a consultant stacking, however as evidenced by the numbers put out by Ambit Energy this doesn't appear to be the case.
Due to the potential of it being possible though, as a bit of final advice I'd still recommend a potential consultant check with their upline as to what their retail customer/consultant customer ratio is.
At $425 consultant stacking is probably going to be out of reach for most people but the last thing you want is to find yourself a part of a team focusing on consultant recruitment over retail sales.
Good luck!