SuperSports Global rebrands to SuperDraft Pro, reveals execs

As part of our SuperSports Global review published in June, we noted the company planned to host a launch event in Las Vegas this month.
Here we are at the end of August and, as far as I know, no launch event took place.
SuperSports Global's website is still just a login form, albeit with one notable difference.
SuperSports Global now goes by SuperDraft Pro.
SuperSports Global's initial offering was tied to a fantasy sports app provided by SuperDraft.
SuperDraft is owned by Caesars Entertainment, a massive North American gaming and hospitality company.
SuperSports Global revealed its new company name in an email sent out of August 27th.
Titled "Introducing SuperDraft Pro", the email reads;
The debut of SuperDraft PRO comes at a special time as we bring the name SuperSports Global into the fold and unite their brand under one umbrella.
The email invites recepients to attend a "promoters watch party" on September 2nd. This presumably replaces the never happened Las Vegas August launch event.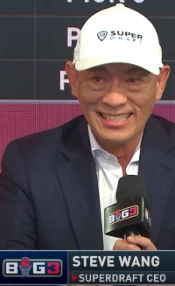 One key bit of information in the email is the revelation of who will be running SuperDraft Pro.
You'll hear from our CEO Steve Wang, President of SuperDraft PRO Ron Williams, and Top Field PROmoters.
Steve Wang is the founder and CEO of SuperDraft. It thus appears the company is diving head first into its MLM operations.
Ron Williams has been around the MLM industry for decades.
Williams launched Brain Garden in 1998. The company was sold a few years later with Williams going on to launch ForeverGreen in 2004.
In 2006 ForeverGreen purchased Brain Garden, integrating the business into ForeverGreen's operations.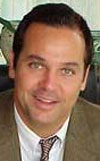 Williams (right) resigned as ForeverGreen's CEO and President in April 2017.
He next popped up on BehindMLM as founder and CEO of Uforia Science.
Following a failed merger with MaVie in early 2020, Uforia Science went through some turmoil.
Today Uforia Science's website is still up, however no executive information is provided.
With Williams now running SuperDraft Pro as President, he appears to have quietly left Uforia Science sometime in 2020.
I haven't seen SuperDraft Pro's compensation yet. If it's any different to SuperSports Global we'll have a SuperDraft Pro review out at launch.