What's left of Well Beyond sold off to My Daily Choice

What's left of Well Beyond has been sold off to My Daily Choice.
Both companies, formerly focused on nutritional supplements, have recently dived into securities fraud.
As at the time of publication there doesn't appear to be an official public statement from either Well Beyond or My Daily Choice.
Well Beyond owner Jeremy Reynolds held a webinar discussing the acquisition.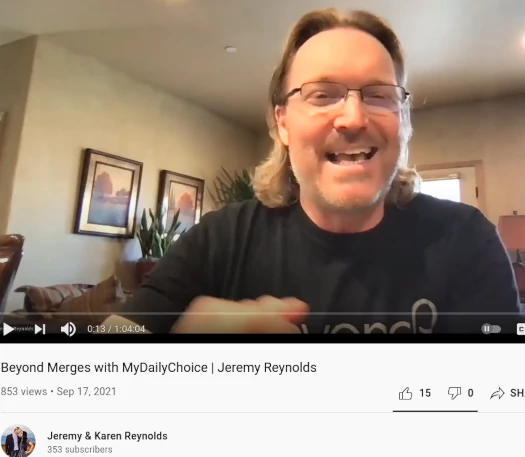 Reynolds blames COVID-19 for Beyond's demise.
All of us know, we've had… the world's changed, we've changed, our family's changed. Covid's changed everything, right?

From how we meet, to how we interact, all of those kinds of things. (Covid) changed our ability to manage this business and effectively build it in the way we wanted to build it.

And we knew that we needed to find a partner that could help us do that.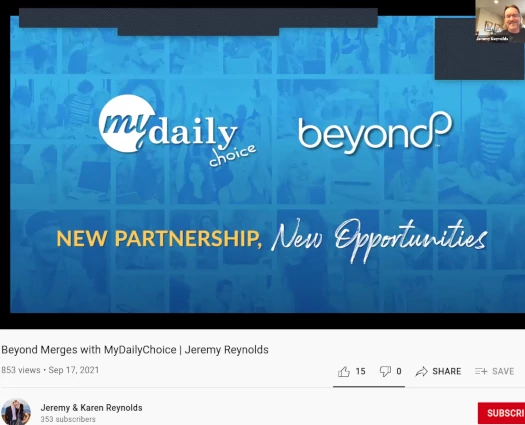 Reynolds selling off Well Beyond follows the company's foray into securities fraud through Beyond Wealth.
This undertaking took place with the assistance of Travis Bott, first through his Onyx Lifestyle Ponzi scheme.
When Onyx Lifestyle collapsed Bott launched Digital Profit. Reynolds signed on as a co-founder.
At the time of publication Well Beyond's website is still up.
Well Beyond's own Facebook page has been deleted. The linked corporate YouTube channel is that of Digital Profit.
Digital Profit collapsed in late August, when its trading bot generated hundreds of thousands in losses.
And so we have Reynolds salvaging what's left of Well Beyond with a sell off.
My Daily Choice's bread and butter is deer antler supplements, and more recently CBD oil.
In late 2020 My Daily Choice launched Akashx, and with it the company's own foray into securities fraud.
Akashx is still marketed on My Daily Choice's website. "Get Started" links on the page however have been disabled.
I scrolled through My Daily Choice's Facebook page and didn't see anything recent on Akashx.
Akashx's own stand-alone Facebook page was abandoned in March.
Todd Falcone, appearing on Reynolds' webinar, included Akashx in his merger pitch to Well Beyond affiliates: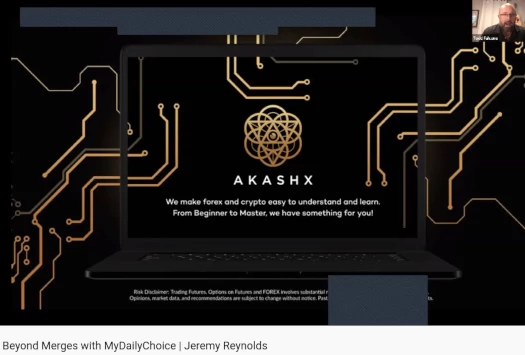 Reading between the lines, Reynolds' Ponzi dreams appear to be over. He's sold off what's left of the supplement side of Well Beyond.
My Daily Choice's securities fraud opp seems to have also cooled, with them returning focus to their own supplements – now bolstered by Well Beyond's chocolate products.
Perhaps there's a lesson here for MLM owners looking to jump on the trading bot securities fraud bandwagon.