Evolution Travel Review: Paycation travel pyramid clone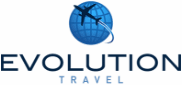 Evolution Travel operate in the travel MLM niche, with an address in Las Vegas, Nevada provided on their website.
Further research however reveals this address actually belongs to Regus and is virtual in nature.
Evolution Travel name David McCovy (right) as founder of the company.
As per McCovy's Evolution Travel corporate bio;
A lifelong entrepreneur, David has founded a clothing store, a restaurant, the largest independent concert company in Las Vegas, and has also invested in a hollywood film.

Persistence from his mother along with time freedom that his traditional businesses didn't allow him are the things that got David involved in network marketing.

He quickly ascended to the top of the companies that he was involved with.

His passion to help people and to give the average person a platform to succeed is what drove David to found Evolution Travel.
David McCovy appears to have first found success in 5Linx, having risen to the Senior Vice President rank circa 2014.
After 5Linx McCovy joined the since-collapsed Paycation pyramid scheme.
McCovy's stint at Paycation was brief. In 2015 he ditched the company and launched Evolution Travel.
Read on for a full review of the Evolution Travel MLM opportunity.
Evolution Travel Products
The Evolution Travel website states the company is 'an affiliate of Archer Travel Service, Inc.'
Archer Travel Group is a third-party company that provides access to a discount flights, hotels, cars, cruises and vacations booking engine.
Presumably Evolution Travel have white-labeled Archer Travel Group's booking engine.
This enables Evolution Travel affiliates and retail customers to book discounted travel through the company.
The Evolution Travel Compensation Plan
Evolution Travel affiliates are paid when travel is booked through the company. They are also paid to recruit new Evolution Travel affiliates.
Evolution Travel Affiliate Ranks
There are six affiliate ranks within the Evolution Travel compensation plan.
Along with their respective qualification criteria, they are as follows:
Consultant – sign up as an Evolution Travel affiliate
Executive Consultant – recruit three affiliates
Bronze Consultant – recruit six affiliates
Silver Consultant – recruit nine affiliates
Gold Consultant – recruit fifteen affiliates, at least three of which are Silver Consultant or higher
Platinum Consultant – have a total downline of at least three hundred recruited affiliates
1 Star Platinum – have a total downline of at least five hundred recruited affiliates
2 Star Platinum – have a total downline of at least one thousand five hundred recruited affiliates
3 Star Platinum – have a total downline of at least three thousand recruited affiliates
4 Star Platinum – have a total downline of at least nine thousand recruited affiliates
5 Star Platinum – have a total downline of at least fifteen thousand recruited affiliates
6 Star Platinum – have a total downline of at least thirty thousand recruited affiliates
7 Star Platinum – have a total downline of at least fifty thousand recruited affiliates
8 Star Platinum – have a total downline of at least one hundred thousand recruited affiliates
Note that from the Platinum rank no more than 1/3rd of recruited affiliates can come from a single recruitment leg.
Travel Commissions
Evolution Travel share 90% of travel commissions they receive from Archer Travel Group with affiliates.
The affiliate who made the booking (or their retail customer) receives 80%.
Their upline affiliate (the affiliate who recruited them) receives a 10% residual commission.
Residual Pool Commissions
Evolution Travel take an unspecified percentage of monthly company-wide revenue and place is into the Residual Pool.
The Residual Pool is shared with Executive and higher ranked affiliates, with affiliates in each rank receiving an equal share of a set percentage.
Executive ranked affiliates receive an equal share of 13% of the Residual Pool
Bronze ranked affiliates receive an equal share of 14% of the Residual Pool
Silver ranked affiliates receive an equal share of 20% of the Residual Pool
Gold ranked affiliates receive an equal share of 12% of the Residual Pool
Platinum, 1 Star Platinum and 2 Star Platinum ranked affiliates receive an equal share of 30% of the Residual Pool
3 Star Platinum and higher ranked affiliates receive an equal share of 11% of the Residual Pool
Leadership Bonus
Gold and higher ranked Evolution Travel affiliates receive a monthly Leadership Bonus as follows:
Gold = $750
Platinum = $1750
1 Star Platinum = $2500
2 Star Platinum = $5000
3 Star Platinum = $10,000
4 Star Platinum = $15,000
5 Star Platinum = $25,000
6 Star Platinum = $50,000
7 Star Platinum = $75,000
8 Star Platinum = $100,000
Company Shares
The Evolution Travel compensation plan states that
Consultants receive 20,000 shares at the Gold Consultant level.

Consultants receive an additional 20,000 shares at the Platinum Consultant level.
Evolution Travel fail to provide any specifics about offered shares in their compensation plan.
Scholarship Awards
If an Evolution Travel affiliate signs up for $99, the company puts $1 into a Scholarship Awards fund.
Every six months Evolution Travel award the Scholarship Fund to one affiliate based on the following criteria:
Consultants, at the time of selection, must have been active for at least 6 consecutive months  with no lapse in monthly agency fee
Must have themselves or immediate family member that will be gifted the scholarship actively enrolled in high school or college
Consultants must have at one point reached the level of Executive Consultant
Joining Evolution Travel
Evolution Travel affiliate membership is $299 but appears to have been discounted to $30 for some time.
Regardless of whether $299 or $30 is paid to sign up, each Evolution Travel affiliate must pay $69.99 a month to remain commission qualified.
Conclusion
Evolution Travel is essentially David McCovy's own Paycation spin-off.
Both companies pay travel commissions, however the bulk of their compensation plans focus on affiliate recruitment.
An Evolution Travel affiliate receives 80% of travel commissions generated via Archer Travel Group bookings.
The problem is travel commissions are notoriously thin. Bear in mind Evolution Travel aren't sharing 80% of the price paid for travel, they're sharing 80% of whatever tiny commission percentage Archer Travel Group pay them.
The residual 10% is not even worth mentioning.
When you consider each Evolution Travel affiliate is lugged for $69.99 a month, it's pretty obvious the majority of commission revenue will be sourced from monthly affiliate fees.
Like Paycation, it's highly likely the majority of commission revenue is sourced from Evolution Travel affiliates, which makes it a pyramid scheme.
This is supported by Evolution Travel's recruitment-based affiliate rank qualification criteria and up to $100,000 a month paid on recruitment alone.
A truly retail focused MLM travel company would require a set amount of retail travel bookings each month.
Companies like Paycation and Evolution Travel don't for obvious reasons.
As with all pyramid schemes, once affiliate recruitment slows down those at the bottom of the pyramid will stop paying $69.99 a month.
This will gut the commissions of those who recruited them. And unless those who drop out are replaced by new victims, affected upline affiliates will also eventually stop paying $69.99 a month.
Once this effect trickles far up along the company-wide affiliate genealogy, an irreversible collapse is triggered (as happened with Paycation).
Recruitment isn't an endless chain, with the majority of Evolution Travel affiliates guaranteed to overall lose money on their $69.99 a month spend.