National Wealth Center Review: Infinity 100 gifting reboot

National Wealth Center began as Infinity100, which in itself was a reincarnation of The Infinity Downline.
Infinity100 was a $100 cash gifting scheme, which began to collapse in early 2014.
In mid 2014 the scheme was relaunched as National Wealth Center.
As one Infinity 100 affiliate explains in their marketing material;
National Wealth Center was launched on July 7th, 2014 by Peter Wolfing as the new Infinity Downline 2.0.

Infinity Downline has been one of the Peter Wolfing's greatest and stable home based business opportunities and that opportunity has now evolved and gotten 100x better with National Wealth Center.
Another writes;
With the new National Wealth Center program, which is the Infinity Downline revamp and relaunch, there is always going to be a certain amount of confusion that sets in with any new program launch.
Peter Wolfing remains at the helm of the scheme, serving as Founder of the original Infinity Downline and CEO of National Wealth Center.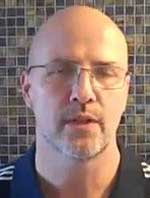 Wolfing (right) first appeared on BehindMLM's radar back in 2012, as the admin of Turbo Cycler ($200-$1000 matrix-based Ponzi scheme).
Since then we've also reviewed two more of Wolfing's opportunities, Business ToolBox and Ultimate Cycler, two similar matrix cycler Ponzi schemes launched in October 2014.
Of these businesses, National Wealth Center appears to be the most prevalent.
Read on for a full review of the National Wealth Center MLM business opportunity.
The National Wealth Center Product Line
National Wealth Center has no retailable products or services, with affiliates only able to market affiliate membership with the opportunity itself.
Once signed up, National Wealth Center affiliates can buy into the compensation plan, with each position purchased bundled with internet marketing, finance, business development, self-development and fitness training material.
The National Wealth Center Compensation Plan
National Wealth Center is a $25-$3500 six-tier cash gifting scheme, split into two groups.
$25, $50 and $100 Tiers
The $25, $50 and $100 payment levels in National Wealth Center utilize a 2-up compensation plan.
Affiliates gift 100% of the amounts paid in at any level to the affiliate who recruited them.
The 2-up compensation structure sees every National Wealth Center affiliate "pass up" their 2nd and 4th gifting payment received to their upline. Every gifting payment thereafter is retained.
In turn, any recruited affiliates must also pass up their 2nd and 4th gifting payment, with these payments received from subsequently recruited affiliates.
This passing up of commissions continues down unlimited depth, throughout however many levels of recruitment exist.
Payments between participants are made monthly, with each of the three tiers, $25, $50 and $100 operate independently of each other.
Note that A National Wealth Center affiliate must maintain at least four personally recruited monthly fee-paying affiliates at any level, to qualify for commissions.
$250, $1000 and $3500 Tiers
The next three tiers operate in much the same manner as the first three, however the passup model used here is that of a 1-up.
A 1-up compensation structure sees every affiliate pass up their first gifting payment to the affiliate who recruited them.
In turn, those recruited must also pass up their first gifting payment and so on and so forth.
Otherwise the $250, $1000 and $3500 tiers are tracked and operate identically to the $25, $50 and $100 tiers.
One important difference to note is that the $250, $1000 and $3500 payments are one-time. These are not monthly recurring payments.
Joining National Wealth Center
All up to participate in National Wealth Center's compensation plan affiliates are looking at $4925 (plus $175 a month).
This can be paid all at once or by buying into each of the six available gifting tiers separately.
As such the minimum cost of National Wealth Center affiliate membership is thus $25 a month.
Conclusion
Building on what he'd developed with Infinity Downline and Infinity 100, all Peter Wolfing did with National Wealth Center was expand the upper end of the gifting scheme at $3500.
Otherwise the core mechanic of the business model remains intact, that being affiliates pay a participation fee, which then qualifies them to receive gifting payments from subsequently recruited affiliates.
Peter Wolfing sits at the top of chain of pass-ups, retaining the largest amount of passed up gifting payments as those below him recruit new participants.
Pseudo-compliance is introduced by way of irrelevant materials bundled with each buy-in level, serving no other purpose than for promoters of National Wealth Center to claim the scheme has products.
That it indeed does, but the fact remains that these products are not sold to retail customers. Rather they are bundled with cash gifting positions within National Wealth Center, deeming them entirely irrelevant from a legal compliance standpoint (a cash gifting scheme is a cash gifting scheme, irrespective of what is bundled with participant's positions).
As with all cash gifting schemes, once recruitment of new affiliates slows down so too will the gifting payments made at the bottom of the affiliate-base.
When this happens, those at the bottom will be the first to stop paying their monthly fees. This in turn means those above them stop getting paid, and then they too stop paying their fees.
As this effect slowly trickles up the National Wealth Center company-wide affiliate genealogy, eventually a an irreversible company-wide collapse is triggered.
At that point anyone who hasn't scammed gifting payments in excess of what they paid in loses out.