BixoTrade reboots as Bixo Money, Boris CEO confirmed actor

BixoTrade was a Ponzi scheme that pitched returns as high as 500% over 200 days.
Launched in January 2021, BixoTrade collapsed in July.

As per a notice published on BixoTrade's now defunct website;
We are delighted to inform you that BIXO FINTECH is officially launching BIXO MONEY on priority, a brand new platform for cryptocurrency and forex trading where we assure you reliability in profit earning.

This decision has been made for primarily two reasons.
Rather than just admit they ran out of new investment to pay out, BixoTrade provides two reasons for its collapse.
The first stated reason for the reboot is your typical exit-scam "hackers" baloney.
There had been cases of data breach in BIXO TRADE by hackers which caused issues for the user and for us interrupting the free functioning of the website.

BIXO MONEY is a platform created with the goal of providing maximum security to prevent any such data breach in the future.
The second reason, whilst not admitting investment ran dry, is closer to the truth;
There are several plagiarised BIXO TRADE sites created by fraudsters to dupe our valued customers.

This has affected the overall customer experience and dented their trust about BIXO TRADE. Hence we are launching BIXO MONEY to be a distinctive brand to cater to your needs unfettered.
People realized we were a Ponzi scheme so we changed our name.
That's pretty much the only reason for the Bixo Money reboot.
BixoTrade's owners have given them six months to solicit enough new investment to pay out BixoTrade withdrawal requests.
Once the users get the funds back in the ROI wallet, they can place requests for withdrawals which will be credited after the completion of investment period i.e on the 31st of December.
To reduce ROI liabilities, BixoTrade affiliates are encouraged to roll over 25% of their monopoly money into Bixo Money.
BIXO TRADE users are also being provided the opportunity of purchasing BIXO MONEY packages using their existing funds in BIXO TRADE.

The users can use 25% from the existing funds of BIXO TRADE and must add 75% new capital infusion to buy a package in BIXO MONEY.
Perusal of Bixo Money's website reveals it's the same Ponzi scheme. Maximum investment has been cut from $99,999 to $49,999. The highest ROI has also been reduced from 500% to 300%.
As of September 2021 Bixo Money marketing videos are still branded BixoTrade. The same actors in Florida continue to pretend they are running the company.
I've identified BixoTrade's/Bixo Money's CEO "Benjamin Gimson" as Josh Andrews.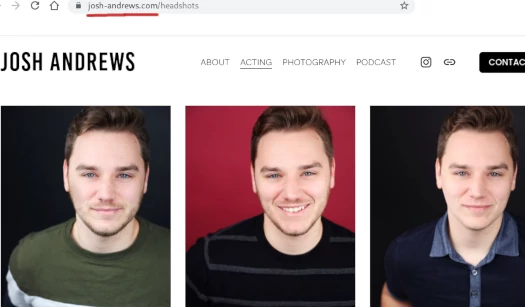 As per Andrews' website, he's a 'multidisciplinary actor, photographer, and content creator based in Jacksonville, Florida.'
The latest BixoTrade video featuring Andrews was uploaded to BixoTrade's YouTube channel on September 8th.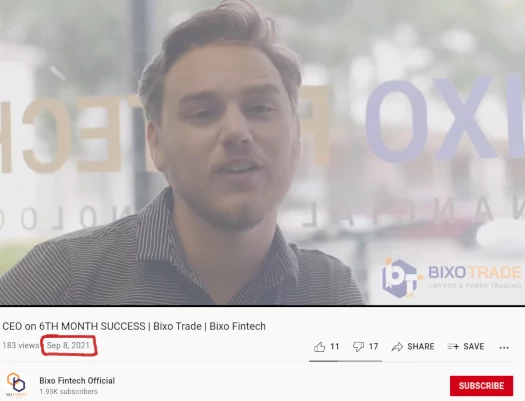 For some reason it was shot with the worst camera settings I've seen in a Boris CEO production yet.
Given the BixoTrade branding, I have a suspicion BixoTrade's marketing videos were shot together back in January. They would have just had the actors change clothing.
I say this because in the latest video Andrews mentions a six-month BixoTrade event.
Taking BixoTrade surfaced in January that would put us at June or so, not September.
Of course BixoTrade was on the way to collapse in June, so here we are.
Till the scammers behind BixoTrade shoot new videos, they're stuck drip feeding previously shot footage with the original BixoTrade and BixoFintech branding.
In the haste to launch Bixo Money, it appears the developer forgot to scrub their name from the website source-code:

Keeping in mind that could be an alias, I wasn't able to find anything further on Mamunur Rashid. At least nothing concrete with respect to BixoTrade and Bixo Money.
Looking forward, the Bixo Money reboot brings with it a planned exit-scam: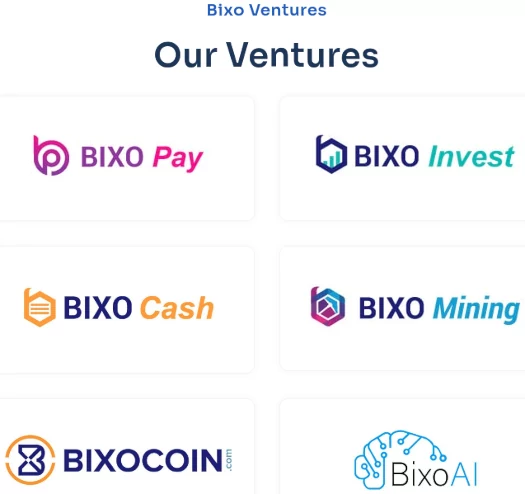 Bixo Pay, Bixo Invest, Bixo Cash, Bixo Mining, Bixo AI; these sound like existing components or reboots in the making.
BixoCoin is the takeaway: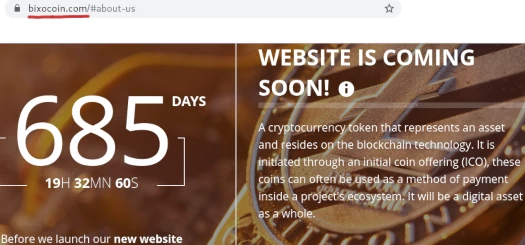 It seems whenever Bixo Money starts to collapse, rather than reboot with a new name they'll go the shitcoin exit-scam route.
By now you should know how this plays out. Returns are switched to Bixo Coin, Bixo Coin is dumped on public exchanges, admins disappear, Bixo Coin dumps to $0 and sorry for your loss.
Alexa traffic estimates for BixoTrade suggest the majority of victims are based in the US (92%).
Oddly enough, Alexa's cites Bangladesh and Turkey as the only notable sources of traffic to Bixo Money's website.
It seems the majority of US BixoTrade affiliates haven't migrated to the Ponzi reboot.
Update 1st March 2022 – Josh Andrews' website was hosted on SquareSpace.
It appears Andrews stopped paying the hosting bill, resulting in the following message returned to website visitors: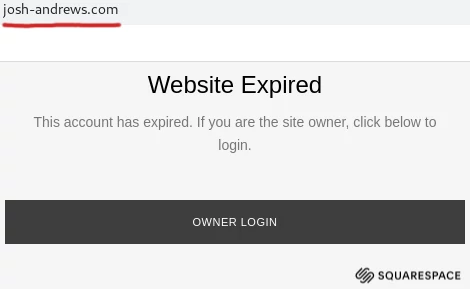 As a result of the Andrews' website going down, I've removed the original link provided in the article.