Sisel Review: An overly complex compensation plan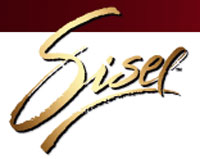 Truth be told, there's enough background information on Sisel International to write a stand-alone article on but in the interests of reviewing Sisel, I'll try to break it down into as concise a picture as possible.
Way back in 1987, Thomas Mower and his wife Leslie D. Mower founded the MLM company 'Images and Attitudes'. Images and Attitudes revolved around the sale of health and beauty products.
Images and Attitudes was renamed 'Neways' in 1992, the company traded on the claim that 'its products are chemically safer than other brands'. This marketing claim no doubt contributed to the initial growth of Neways but the company soon found itself in hot water, being forced 'to recall a weight loss product as it was found to contain a dose at medical levels of the prescription diuretic furosemide'.
Furosemide (INN) or frusemide (former BAN) is a loop diuretic used in the treatment of congestive heart failure and edema.

It is most commonly marketed by Sanofi-Aventis under the brand name Lasix. It has also been used to prevent Thoroughbred and Standardbred race horses from bleeding through the nose during races.

Along with some other diuretics, furosemide is also included on the World Anti-Doping Agency's banned drug list due to its alleged use as a masking agent for other drugs.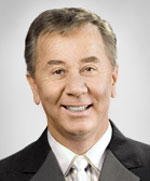 Following this recall things then appeared to have run smoothly until 2003, when Thomas (photo right) and Leslie Mower were indicted for 'not paying personal income tax on about $3.2 million'.
The Mowers were facing charges related to
cheating the Internal Revenue Service out of more than $1 million by failing to report millions of dollars in commissions they received from their company's overseas divisions.

According to the government, Thomas and Leslie Mower failed to report $3.2 million of personal income collected as commissions from Neways' divisions in the United States, Australia and Malaysia, ultimately saving themselves a tax bill of $1.3 million.
In their defense, the Mowers claimed
the money was actually meant as loans from Neways Australia to Neways USA, and that they did not personally benefit from the funds.
Testimony from the then Director of Neways Australia however stated that he was 'unaware of any loans to the U.S. corporation' and that he 'he personally mailed monthly commission checks to the Mowers' attention to Neways' Salem office'.
In response to this, the Mower's defense attorneys then claimed that because the Mowers hadn't spent the 'money like drunken sailors' the unreported income was merely a mistake and that the Mowers hadn't committed a crime.
A federal jury however disagreed and in March 2005 the Mowers and their former corporate attorney James Thompson (who was accused of doctoring up fake loan documents), were found guilty.
In September 2006 Thomas and Leslie Mower, along with their former attorney, were all sentenced to jail time:
Thomas Mower will spend 33 months in federal prison and serve 36 months of supervised release and pay a fine of more than $75,000.

Leslie Mower was sentenced to 27 months in federal prison, a $60,000 fine and 36 months of supervised release.

The former corporate attorney for Neways, James Thompson, was found guilty of one count of conspiracy to defraud the IRS. Thompson was sentenced to spend a year and a day in federal prison.
From what I can piece together Neways continued on under different management and ownership with Thomas Mower going on to  launch Sisel with his son Tom Jr. Mower in 2006.
The drama doesn't stop there though. With Neways appearing to experience a large amount of success in Japan, Sisel and its distributors seemingly tried to plunder the Neways distributor database and recruit internally.
MLM Watchdog details three recent court rulings against Sisel and its distributors:
15 Feb 2008 – A federal court in Utah has issued an injunction against Sisel International, LLC and five of Sisel's top distributors in Japan.

Among other things, the injunction requires Sisel and these distributors to return all of Neways' distributor information in their possession and prohibits Sisel and its distributors from using such information.

In addition, the Court found that Sisel's top three distributors—Koji Yamamoto, Fumiko Matsumoto and Toru Egashira—likely have breached their contracts with Neways by recruiting Neways distributors to join Sisel, and are now prohibited from continuing to recruit Neways distributors for a period of one year from each distributor's date of suspension from Neways.

Neways alleged that Sisel and its Japanese distributors were misappropriating Neways' confidential and trade secret information regarding Neways' distributor network, and that the Japanese distributors were breaching their contracts with Neways by soliciting Neways distributors to join Sisel.

In May 2007, the same federal court ordered Sisel, its owner Thomas Mower, Sr., and several of its employees to return all copies of Neways' product formulas, vendor lists, and distributor lists, and prohibited them from continuing to use that information.

Two months later, a Utah state court entered an order against Sisel distributors Jef and Patricia Welch restraining them from recruiting any present Neways distributor to participate in another multi-level marketing company.
Cross recruiting is generally frowned upon in MLM yet there appears to be multiple instances of it happening between Sisel and Neways after Mower went on to form Sisel.
Interestingly enough, when launching Sisel rather than remain US-based,  Mower chose to establish Sisel's operations offshore to Sarnen in Switzerland.
The Sisel Product Line
Quite obviously modelled on Neways product offerings, Sisel International markets a range of products including
age reversal
weight loss
dietary supplement
joint care
skin care
bath and body
dental care
aromatherapy
nail care
home care
Sisel branded apparel and goods
Sisel manufacture their own products out of a 400,000 square foot nutraceutical plant. I assume this plant is located in the US but I was unable to find any information confirming whether the plant is located in Utah, Switzerland or somewhere else.
As for Sisel's product policy,
At SISEL, we research the research to find exciting new discoveries in modern science, and bring to market spectacular products unlike the world has ever seen.

We are committed to the use of evidence-based nutraceuticalingredients, known to be of scientifically-proven biological value, in the most concentrated strength and form possible, combined with other synergistic ingredients to achieve maximum results.

Moreover, we strive to avoid potentially harmful ingredients found in common, off-the-shelf products and use only the most pure, potent, safe, and effective ingredients nature has to offer.

SISEL's products are manufactured under the GMP (Good Manufacturing Practices) standard, and are rigorously controlled to ensure the highest quality in each and every product we produce.
The Sisel Compensation Plan
The Sisel compensation plan is a bit of a nightmare to process and understand, but I've done my best to break it down below. Note that for the sake of simplicity I've combined several aspects of the compensation plan with others.
Before we get started, it's important to note the four membership ranks within the Sisel compensation plan and their requirements:
Bronze membership – 50 PV a month
Silver membership – 100 PV a month
Gold membership – 150 PV a month
Platinum membership – 200 PV a month
Note that PV stands for personal volume and equates to sales you make. For some silly reason Sisel have an additional volume qualifier called Bonus Volume BV which adds to the overall confusion in their compensation plan.
Bonus Volume can be different to PV on the same product purchase and is used to calculate different commissions within the compensation plan. Hereafter where you see PV we are talking about Personal Volume and where you see BV, it stands for Business Volume.
Direct Distributor Commission
The Direct Distributor Commission allows Sisel members to earn a commission on the first 100 BV generated by members they've recruited.
The Direct Distributor Commission is paid out as a percentage on the first 100 BV your enrolled Direct Distributors make. Each new member you enrol into Sisel is placed directly under you and to qualify for the Direct Distributor Commission these legs underneath you must have a Direct Distributor in them.
The more qualified Direct Distributor legs you have, the higher the Direct Distributor Commission percentages paid out are. The percentages given below are relative to the Sisel membership rank of those Direct Distributors in your team:
Level 1 – Bronze 2.5%, Silver 3%, Gold 4% and Platinum 5%
Levels 2 to 6 – Bronze 5%, Silver 8%, Gold 9% and Platinum 10%
Levels 6 to 8 – Bronze 2.5%, Silver 3%, Gold 4% and Platinum 5%
Level 9 – Bronze 0%, Silver 0%, Gold 1% and Platinum 2%
The levels you get paid on depends on how many Direct Distributors you yourself have recruited.
recruit 1-3 Direct Distributors and receive the Direct Distributor commission down 5 levels
recruit 4 to 6 Direct Distributors and receive the Direct Distributor commission down 6 levels
recruit 7 or more Direct Distributors and receive the Direct Distributor commission down 9 levels
Master Distributor Commission
With the Direct Distributor Commission above only covering the first 100 BV generated by your enrolled distributors, the Master Distributor Commission covers the rest.
To qualify for the Master Distributor Commission you must be a Gold or Platinum ranked distributor, be making 1000 Personal Group Volume (sales) a month and have generated an accumulated 5000 PGV minimum.
Rather then pay out per level though, the Master Distributor commission is paid out on "generations". One generation is defined as the members between yourself and next "Master Distributor" in any particular downline of yours. Keeping in mind that each time you enrol a new distributor, they form a new downline under you.
Using this generation criteria, Sisel pay out the Master Distributor commission down six generations:
Generation 0 (members between you and the first qualified Master Distributor in any downline leg – 8%
Generation 1 – 10%
Generation 2 – 12%
Generations 3 to 6 – 5-10%
Once again, how many qualified Master Distributor downline legs you have will determine how many generations down you are paid the Master Distributor commission:
no master distributor legs – generation 0
1 to 2 master distributor legs – generations 0 to 2
3 to 4 master distributor legs – generations 0 to 3
5 to 6 master distributor legs – generations 0 to 4
7 to 9 master distributor legs – generations 0 to 5
10 or more master distributor legs – generations 0 to 6
Fast Start Bonus
Sisel's Fast Start Bonus pays out a 30% commission on the BV amount of a newly recruited member's inital order.
Once this 30% has been subtracted from the total BV the order generated, the remained BV is paid out to the upline on seven levels:
Level 1 (you) – 30%
Levels 2 to 5 – 3%
Levels 6 and 7 – 4%
10% of this remaining BV is also put into a Fast Start Bonus pool which is then paid out to qualifying members by earnt shares at the end of the month.
Shares in the Fast Start Bonus pool are earnt depending on the size of the initial qualified order placed:
200 PV – 1 share
350 PV – 1.5 shares
1000 PV – 5 shares
Note that these amounts are triggers and all qualifying orders are graded accordingly (an order generating 349 PV for example would only trigger the 200 PV level, resulting in 1 share being earnt). These trigger levels can be stacked.
Car Bonus
The Sisel Car Bonus is equal to a 15% of the commissions you earn in any given month. To qualify for the Car Bonus members must have recruited at least three Master Distributors and have earnt at least $2000 for the qualifying pay period.
Joining Sisel
The cost to join Sisel as a distributor is $20.
Conclusion
When I started my research into Sisel I first thought that the history of the company and its management would probably wind up being the focal point of my conclusion.
As interesting as Sisel's history is though, nothing prepared me for the absurd complexity and unnecessary headache that is the Sisel compensation plan.
After four or five days of trying to get my head around it I finally think I managed to present in a way that's understandable. But even I'm painfully aware that my break down still reads like something that was designed for math nerds.
Forget the company history and forget the product line, as far as success with Sisel goes you're going to have to spend countless hours studying their compensation plan if you want a hope in hell of explaining to new members how they're going to get paid.
The plan itself seems to be geared towards preferred customers and the consumption of your recruited distributors. The compensation plan itself doesn't even mention retail commissions although with the large product lineup you'd certainly hope there was.
Sisel's compensation plan documentation is heavily geared towards the idea of signing up people on autoship and keeping them there. With the lack of focus on retail sales combined with a stupidly complex compensation plan I'm thinking there's a strong push towards just signing up people on autoship and moving on. There doesn't seem to be any organic demand or anticipation for demand as far as customers go.
Rather the whole business opportunity feels like an elaborate mathematical system designed to extract the most amount of money when you've got a bunch of people paying a monthly fixed recurring cost.
Internal consumption in itself isn't a bad thing but it does leave a sour taste in my mouth. When you couple it with the side-splitting headache I've given myself trying to put Sisel's compensation plan into layman's terms… you pretty much get an opportunity that is the victim of its own unnecessary complexity.