Hemptonics USA Review 2.0: Retail yay, illegal med claims no

BehindMLM reviewed Hemptonics USA back in February.
Our primary concern, based on Hemptonics USA's business model failing to encompass retail sales, was that the company was operating as a pyramid scheme.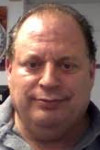 Hemptonics USA CEO Paul Drockton (right) was quick to reply to our review, incorrectly arguing that retail customers were affiliates.
In April Drockton informed us that Hemptonics USA had relaunched with a new website and compensation plan.
Today we revisit Hemptonics USA for an updated review.
The Company
For some reason Hemptonics USA's CEO Paul Drockton isn't mentioned on the company's website.
When I ran a search for "Drockton" on Hemptonics USA's website, this result came up:

That webpage however has since been deleted.
On the current Hemptonics USA website Jake Bowen and Stephen Eko are presented as company owners. Eko is also the company's "African Director".
Beyond a name and photo, no information about either executive is provided.
Update 29th July 2020 – Paul Drockton has been in touch via the comments below, to advise Stephen Eko "was a distributor who is no longer with the company."
At the time of publication Eko is still presented on Hemptonics USA's website as co-owner and African Director of the company. /end update
I went looking for MLM related information on both but turned up nothing.
Hemptonics USA's Products

Since our initial review, Hemptonics USA has expanded on its flagship Releaf blend CBD oil.
Four products are now featured on Hemptonics USA's website:
Releaf Blend CBD+ – CBD oilk with "black cumin oil, Resveratrol, Ashwagandha, ALL 78 Trace Minerals, MCT Oil and Beet Root", retails at $69 for a 1 fl oz bottle (29.5 ml)
Power Blend CBD Alternative – "the World's #1 CBD Alternative … made with Copaiba, Black Cumin and Turmeric (Curcumin)", retails at $69 for a 1 fl oz bottle (29.5 ml)
Full Spectrum CBD Gummies with Vitamins & Minerals – "Fortified with 11 Essential Vitamins and Minerals", retails at $69 for a bottle of fifty gummies
1000 mg CBD-Nano Balm with 11 Essential Oils – "Perfect for Chronic Pain, Massage, Muscle Soreness, Joint Pain, and Back Pain", retails at $69 for a 2 fl oz tub (59 ml)
Hemptonics USA's Compensation Plan
Hemptonics USA's compensation plan combines commissions paid on retail sales, as well as recruited affiliate purchases.
Retail Commissions
Hemptonics USA pays a 25% commission on retail customer orders.
Residual Commissions
Hemptonics USA pays residual commissions via a unilevel compensation structure, capped at three levels of recruitment:

level 1 (personally recruited affiliates) – 25%
level 2 – 10%
level 3 – 5%
Sales volume paid out via residual commissions includes both retail sales and unilevel team affiliate orders.
Infinity Bonus
Hemptonics USA's website mentions an Infinity Bonus but fails to provide specific details.
Infinity Bonus unlocks ALL Levels beneath your third tier!
From the sounds of it, the Infinity Bonus is a generational bonus opening up commissions paid on each unilevel leg.
Leadership and Presidential Bonuses
The Leadership Bonus is a $100 bonus paid every time "your team" sells 100 bottles of Hemptonics USA's products in a month.
The Presidential Bonus pays $2000 on the "your team" sale of 1000 bottles in a month.
"Your team" isn't defined by Hemptonics USA but is assumed to refer to the unilevel team (directly and indirectly recruited downline affiliates).
Promotions
Hemptonics USA's website details "free iPad promotions", free vacation promotions" and "free car promotions".
No specifics are provided.
Joining Hemptonics USA
Basic Hemptonics USA affiliate membership is free.
Optional "affiliate kits" are available, ranging in price from $82 to $679.
Lion Cub Kit – $82 for one Hemptonics USA product
Lion Kit – $295 for four Hemptonics USA products
Roaring Lion Kit – $679 for ten Hemptonics USA products
Conclusion
While it's good to see Hemptonics USA have added retail, the company's "new" website has also taken several steps backwards.
Executive information – who are these new names and why isn't CEO, President and majority company owner Paul Drockton featured?
Compensation – A detailed compensation plan needs to be available to the public for review.
I'm guessing not much has changed but out of an abundance of caution I didn't include any compensation information from our original review.
Somehow Hemptonics USA managed to revamp their website, add retail but provide less information.
On the retail front it's there but I'm not entirely convinced it's a focus.
There are no retail requirements and this is taken straight from Hemptonics USA's current website:
Our Compensation plan pays you for life!

As long as your affiliates buy, you get paid the same high commissions forever!
The good news is now that retail is possible, evaluating a potential Hemptonics USA upline is easier.
What you want to find out is how much sales volume they've generated over the past month or two, and specifically how much of that was genuine retail sales.
If retail is low to non-existent, then functionally that affiliate is running their Hemptonics USA business as if there was no retail.
As per our original review, this is a pyramid scheme business model.
Ideally you want to see generated retail volume at least matching affiliate spend.
It is noted that there is no required affiliate spend, that's not the issue. The issue is whether out of generated commissions, the majority of associated sales volume is retail or affiliate purchases.
One major red flag I want to touch on (that I didn't come across for our original review), is illegal medical claims being made.

As far as I can tell, there are no peer-reviewed studies evaluating Hemptonics USA's products with respect to any of those conditions.
Nor is Hemptonics USA approved for treatment, curing or prevention of the conditions in either the US or anywhere in Africa.
That screenshot was taken on July 19th, so the illegal claim has been up for just over three weeks without repercussion.
I came across it looking for detailed compensation information. If it was that easy for me to find, Hemptonics USA has no excuse.
Pending further changes to information provided on Hemptonics USA's website, approach with caution.
Update 19th September 2020 – As at the time of this update Hemptonics USA's website domain now redirects to "Hemptonics CBD".
Hemptonics CBD is run through a shell company in Northern Ireland and doesn't appear to be MLM.