Total Life Changes Review: $40 mandatory autoship?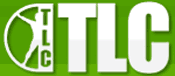 Total Life Changes operate in the nutrition and skincare MLM niche and is headed up by CEO and founder Jack Fallon.
I've seen multiple references to Total Life Changes being launched in 1999, however the current branding of the company seems to only have taken place early last year. Prior to that Total Life Changes was primarily marketed through SeAcai, which was promoted as a "division" of the company.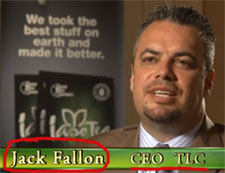 The rebranding of the company back to Total Life Changes appears to coincide with an effort to broaden the company's product offering.
I wasn't able to find an MLM history for Fallon prior to 1999 so I'm not sure if he was involved in any other MLM companies prior to founding Total Life Changes.
Read on for a full review of the Total Life Changes MLM business opportunity.
The Total Life Changes Product Line
Total Life Changes market a range of products in the skincare and nutrition niches under the brand "Iaso" (ee-ahh-so).
Skincare
Ojos – "reduce dark circles around the eyes"
Pomica – skin detox and cleanser
Sol – repair cream that "helps protect skin stem cells from damage"
Luna – anti-ageing cream
Iaso Oil – wrinkle and fine line treatment
Nutrition
Techui – "100% Pure" Spirulina (cyanobacteria) powder
Cafe Black – "world class gourmet coffee"
Cafe Delgada – Ganoderma mushroom infused coffee
Tea – Iaso branded tea that "detoxifies and helps you lose weight"
Latin Style Coffee – instant "gourmet style" latin coffee
Nutra Burst – multi vitamin with added minerals
NRG – an "all natural energy formula"
Gano – "pure 100%" Ganoderma Lucidum extract
The Total Life Changes Compensation Plan
Total Life Changes' compensation plan offers affiliates retail, residual binary commissions, a check match bonus, "corporate expenses account" and Car Bonus.
Commission Qualification
All affiliates must maintain a minimum monthly autoship of $40 if they wish to earn commissions.
Retail Commissions
Total Life Changes offer a 50% retail commissions on all of their products. Product Volume (PV) is generated at a rate of 25% and added to the stronger leg of an affiliate's binary compensation structure.
Fast Start Bonus
When an affiliate joins Total Life Changes, they must place a minimum order of $40. This order generates a 50% Fast Start Bonus for the recruiting affiliate, with 25% of the PV generated on the order being paid out via binary commissions.
Residual Binary Commissions
Total Life Changes pay out residual commissions using a binary compensation structure. A binary compensation structure places an affiliate at the top of the structure, with two positions directly under them: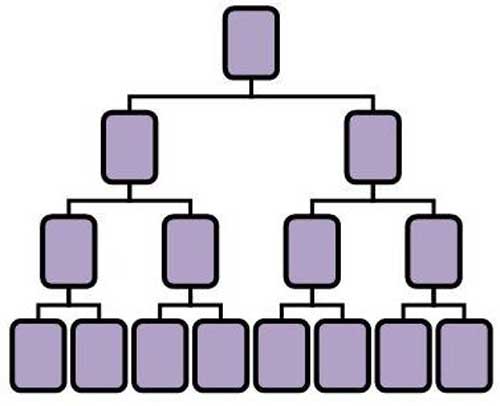 These two positions form the start of two teams, with an affiliate being paid on the group volume (GV) generated by both teams.
At the end of a payable month, the team that has generated less volume (the "pay leg) is what an affiliate is paid out on. Any leftover volume in the other leg is carried over the following month.
How much of a percentage of the GV generated an affiliate earns on the volume of their pay leg is determined by the following criteria:
recruit 2 affiliates (mandatory to qualify) – 10%
generate 1000 GV in the pay leg – 12%
generate 5000 GV in the pay leg – 14%
generate 10,000 GV in the pay leg – 17%
generate 20,000 GV in the pay leg – 20%
Binary Commissions Match
For every new affiliate a Total Life Changes affiliate recruits, the company pays out a 50% matching bonus on their binary earnings.
"Up to 50%" is also paid out on level 2 recruits (affiliates recruited by personally recruited affiliates).
Corporate Expenses Account
Total Life Changes state provide affiliates with what they call a "Corporate Expenses Account". The company does not disclose how the account is earnt, but do state affiliates can "earn up to $1000" to spend as they wish.
Car Bonus
Again, Total Life Changes don't disclose how affiliates qualify for the Car Bonus, only stating that affiliates "can earn up to $1500" with it.
Like the Corporate Expenses Account, the Car Bonus appears to be a cash payout that affiliates can spend on anything.
Joining Total Life Changes
Affiliate membership to Total Life Changes requires a minimum product purchase of $40. The company counts all customers who spend at least $40 as affiliates.
Optionally, affiliates can increase their binary commission rate by purchasing what Total Life Changes call "Leadership Packs":
Leadership Pack 1 – $199 (an additional 5% on binary commissions for 2 months)
Leadership Pack 2 – $499 (an additional 5% on binary commissions for 4 months)
Leadership Pack 3 – $999 (an additional 5% on binary commissions for 6 months)
Conclusion
In converting every retail customer into an affiliate when they spend $40 or more on products, Total Life Changes effectively eradicate retail from their business model.
Retail is still possible if a customer spends less than $40, however limiting how much your customers can spend on money doesn't make much business sense.
On the affiliate side of things, it's clear that the business model underlying the Total Life Changes compensation plan is to recruit new affiliates and whack them on a monthly autoship.
This is evidenced by the mandatory minimum $40 spend each month to qualify for commissions and conversion of any customer who spends more than $40 into an affiliate.
The counter-argument to this is that by not choosing to recruit an affiliate remains a retail customer, however with access to the compensation plan and ability to recruit, clearly customers who spend more than $40 are no longer affiliates.
Nothing differentiates customers from affiliates at the $40 and above monthly spend level.
This is problematic in determining retail revenue within the company. It also slants how affiliates market the company, with an obvious focus on recruitment of affiliates over retail sales.
Compounding the problem is also the Fast Start Bonus, which is paid out on Total Life Changes' Leaderership Packs.
Effectively, an affiliate can recruit new affiliates with these Leadership Packs and earn a commission directly on the acquisition of new affiliates ($50, $125 and $250 respectively).
This drags Total Life Changes into grey recruitment scheme territory. I say grey because supposedly the Leadership Packs contain nothing more than products, however they are bought by new affiliates joining the company, so are technically part of the recruitment process.
Affiliates getting paid on the recruitment of new affiliates in MLM is a major red flag.
Another one is the commission rate incentivization that comes with the Leadership Packs. The more an affiliate pays when they sign up as an affiliate, the higher their commission rate. This is problematic in that it blurs whether an affiliate is paying more because of product value or because they want to earn more.
All in all the lack of differentiation between retail customers and affiliates at the >$40 order level and recruitment commissions paid out on the Leadership Packs are two red flags with the Total Life Changes that are too significant to ignore.
I suspect that if one were to break down the revenue flow within the company you'd find virtually no retail and a company full of affiliates paying affiliates.
As a prospective affiliate I'd definitely make enquiries with your potential upline as to how many retail customers they have versus affiliates.
If no retail customers exist, or the sales revenue they generate is dwarfed by that of recruited affiliates than Total Life Changes is probably an opportunity you're going to want to approach with a great deal of caution.