SevenPoint2 Review: A pH of 7.2 = MLM success?
When it comes to living a healthy life some people look towards diets, some look towards exercise, some mental clarity, a positive environment… and the list goes on.
There's as many determining factors that make up a healthy lifestyle as there are people trying to achieve it.
Today we're going to look at MLM company SevenPoint2, who believe that the key to a healthy lifestlye revolves around your body having an internal pH of 7.2.
Maintain an internal pH of 7.2 and weight loss and healthiness will be yours.
Read on for a full review of the SevenPoint2 MLM opportunity.
The Company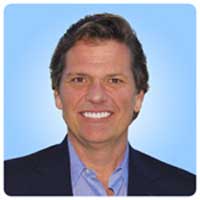 SevenPoint2 launched in October 2011 is headed up by CEO Jason Boreyko (photo right).
Boreyko supposedly started off in MLM packing boxes for his father's Amway business and later went on to become co-founder and CEO of New Vision International, a MLM  company that sold nutritional supplements.
Back in 1999 the FTC slapped Boreyko and New Vision for claiming that their product 'God's Recipe', a grape seed extract, was a 'natural alternative to Ritalin' and could cure Attention Deficit Disorder (ADD) and Attention Deficit Hyperactivity Order (ADHD).
Boreyko and New Vision accepted responsibility for these claims (although not that making the claims was illegal) and were ordered by the FTC to cease making them.
In 2009 New Vision International ceased to exist and was merged with nutritional based MLM company Vemma.
After New Vision International Jason Boreyko went on to join Amega Global, a MLM company that sell magic wands they claim heal people (more in the full BehindMLM Amega Global review).
In July Boreyko left Amega Global along with Amega Global Master Distributor Sam Adams (photo below waving one of Amega Global's magic wands over someone);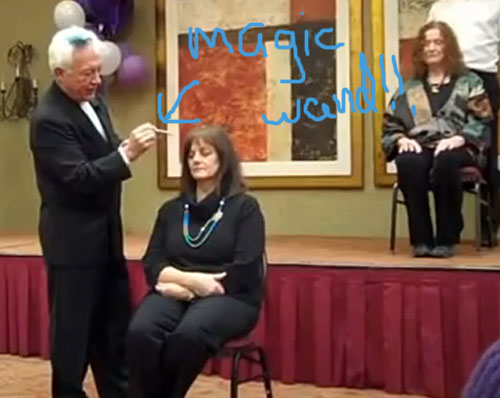 The pair formed SevenPoint2 with Boreyko taking up CEO and Adams serving as Executive Vice President of Marketing.
Apparently upon departing Amega Global there was a bit of feather ruffling as Adams and Boreyko attempted to plunder the Amega Global memberbase.
This was so disruptive to business, that it prompted a public apology by some Amega Global members over allegedly compromised email databases;
Being slapped by the FTC, selling magic healing wands and plundering memberbases probably isn't something you want to be known for in MLM circles… but make of Boreyko's history what you will.
The SevenPoint2 Product Line

SevenPoint2 primarily believe that maintaining an inner pH of 7.2 is the key to a healthy lifestyle and as such their products reflect this.
The company market a range of products designed to help you achieve what they call an 'alkaline lifestyle'.
SevenPoint2's product range includes
7.2 Vegan Shake ($68.96)
7.2 Greens Supplement ($57.46)
7.2 Alakaline Booster ($45.96)
7.2 Coffee Drops ($45.96)
All of SevenPoint2's products, in one way or another are designed to help you achieve and maintain an inner pH balance of 7.2.
SevenPoint2 Membership Ranks
Various components of the SevenPoint2 compensation plan pay out only after an Associate reaches a certain membership rank within the company.
In total there are six membership ranks within SevenPoint2 ranging from 'Associate' to 'Black Diamond'. Here are the six membership ranks and their eligibility requirements;
Associate – maintain either 100 Personal Volume (PV) of your own sales or $250 in retail sales per month
Silver – maintain $2000 in group sales per month
Gold – maintain $12,500 in group sales per month with no more than 60% of this volume coming from any one leg in your unilevel organisation
Platinum – maintain $45,000 in group sales per month with no more than 60% of this volume coming from any one leg in your unilevel organisation
Diamond – maintain $80,000 in group sales per month with no more than 60% of this volume coming from any one leg in your unilevel organisation
Black Diamond – maintain $150,000 in group sales per month with no more than 60% of this volume coming from any one leg in your unilevel organisation
The SevenPoint2 Compensation Plan
The SevenPoint2 Compensation plan revolves around a unilevel structure. In a unilevel plan, each preferred customer or new Associate you bring into the company forms a new leg underneath you.
Preferred customers can't recruit new members but new Associates you bring into the company can and each time someone you've recruited into SevenPoint2 brings in a new member of their own, a new level is created in the respective leg that member sits on.
SevenPoint2 pay out a 5% commission using this system up to 8 levels deep, depending on an Associate's membership rank.
Associates are paid out on 2 levels
Silvers are paid out on 4 levels
Golds are paid out on 5 levels
Platinums are paid out on 6 levels
Diamonds are paid out on 7 levels
Black Diamonds are paid out on 8 levels
In addition to the unilevel commissions offered by SevenPoint2, there are also various other commissions available to members. These commissions are as follows;
Initial Purchase Bonus
For all first orders placed by either newly recruited Associates or Preferred Customers, SevenPoint2 pay out an Initial Purchase Bonus.
This Bonus is paid out up to four generations along the initial member's upline.
The member taking the order receives 20% of the value of the initial order as a bonus. The first generation upline receives 10% and the next two generation uplines each receive 5%.
Fast Track Cash Bonus
If a new member of SevenPoint2 reaches various membership ranks within 6 months of joining the company, they are awarded a Fast Track Cash Bonus which pays out a one time commission.
The upline of any member who receives a Fast Track Cash Bonus is also entitled to receive 50% of the bonus earnt.
The Fast Track Cash Bonus is determined by the membership level achieved within 6 months of joining and is paid out as follows (the sponsoring member earns 50% of these commissions);
Gold – $1000
Platinum – $3000
Diamond – $5000
Black Diamond – $25,000
Note that the Fast Track Cash Bonus is stackable and the commission is paid out provided the membership rank achieved within six months of joining SevenPoint2 is held for three months.
Matching Income Bonus
SevenPoint2 pay out a Matching Income Bonus to all their Platinum members and above.
The Matching Bonus is paid out on all Unilevel commissions earnt by members personally recruited by Platinum members and above.
The Matching Income Bonus pays out as follows;
Platinum – 10%
Diamond – 12%
Black Diamond – 15%
Elite Car Bonus
SevenPoint2's Car Bonus program pays out $600 a month to any Gold Member or above who wishes to put the payment towards the purchase of either a white BMW or Fisker Karma.
Leader Enrolment Bonus Pool
Every month 2% of SevenPoint2's commission payouts company wide are put into the Leader Enrolment Bonus Pool.
This pool is then paid out according to shares accumulated during the month by SevenPoint2 members.
Shares are earnt as follows;
every new customer enrolled on a minimum 50 product volume monthly order = 1 point
every $500 in new sales volume each month = 3 points
Note that the Leader Enrolment Bonus is only open to Silver members and above and 7 points is the minimum requirement each month to be eligible for participation in the pool.
SevenPoint2 members who achieve the rank of Silver or above in their first 30 days of joining generate double points towards the Leader Enrolment Bonus for life.
Black Diamond Infinity Bonus
Whereas the unilevel commissions only cover 8 levels of your unilevel team, the Black Diamond Infinity Bonus pays you out a flat 2% commission on levels 9 to infinity.
This bonus is only available to Black Diamond members of SevenPoint2.
Black Diamond Leadership Bonus
The Black Diamond Leadership Bonus kicks in when a SevenPoint2 member personally sponsored reaches the level of Black Diamond.
When this happens the referring member earns a 2% commission on the first eight levels of the sponsored member's unilevel team.
This commission is paid out until another Black Diamond is found within the lineage of the sponsored Black Diamond member and stacks with the Black Diamond Infinity Bonus.
Again, this bonus is only available to SevenPoint2 Black Diamond members.
Joining SevenPoint2
Membership for SevenPoint2 is a flat rate $39 USD which covers a year of membership and starts a SevenPoint2 member off as an 'Independent Member'.
Independent Members who wish to participate in the compensation plan as an Associate must then purchase $100 in Personal Volume or generate $250 in retail sales in a month.
Conclusion
The OnePoint2 compensation plan is a sound payout structure that firmly revolves around the sales volume of your unilevel team.
You could just recruit people and put them on autoship but due the high sales volume needed to progress within the compensation plan, you're much better off generating genuine sales yourself and within your team.
The Leader Enrolment Bonus Pool is a bit encouraging on recruitment as it relies on new sales volume from month to month but still relies on sales volume rather than raw recruitment to generate points.
Company wise it's a bit hard to ignore co-founder and CEO Jason Boreyko's colorful MLM history.
You could write off the FTC incident as having happened a long time ago with no repeat occurence but Amega Global and their kooky products aren't a company I have any respect for.
Then of course there's the whole 'we're leaving Amega and trying to take everyone we can' thing too. MLM companies tend to fall apart sooner or later when they aren't established with a clean slate.
This is made all the more amusing by the fact that SevenPoint2's own Terms and Conditions state that
Independent Members shall not directly or indirectly solicit any Independent Member or Preferred Customer participating in the SEVENPOINT2, LLC program, to join, sell or purchase products or services, other than the SEVENPOINT2, LLC product(s), from another direct sales company or network marketing company.
I know this is standard MLM T&C stuff but given the two co-founders past seems like a hard pill to swallow or take too seriously.
As for the product line, I'm not too sure on the whole pH 7.2 thing. I mean for starters even if you were taking SevenPoint2's products, how would you know they were working?
I have no idea what my internal pH is, do you?
I guess with the ability to buy retail, my advice for those looking to join SevenPoint2 would be to try out one of the products for a month and see how you go.
Forget about the compensation plan and try to get a real feel for whether the products actually improve your health or not.
Not the easiest task I know but given the SevenPoint2 compensation plan relies heavily on sales you want to be able to sell the products convincingly, and help your team to do the same.
No sales = no commissions!
Update June 8th 2018 – In late 2017 SevenPoint2 was acquired by and merged into Seacret Direct.
SevenPoint2's products are now sold through Seacret Direct.