WorldVentures files for Chapter 11 bankruptcy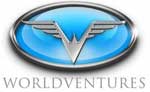 WorldVentures has filed for Chapter 11 bankruptcy.
The news was shared with the company's affiliates via a December 22nd email sent out by COO Michael Poates.
A press-release was also uploaded to WorldVentures' website, both of which are quoted from below.
WorldVentures announced today that it has filed voluntary petitions for relief under Chapter 11 of the Bankruptcy Code in the United States Bankruptcy Court for the Eastern District of Texas.
WorldVentures blames its financial demise on COVID-19.
This voluntary filing with the Court represents a critical milestone in the ongoing process to restructure debt caused by the Coronavirus (COVID-19) pandemic and reorganize WorldVentures with the goal of driving long-term, sustainable growth.

"The impact of the COVID-19 pandemic has caused significant financial distress to our travel and leisure business," said Chief Operating Officer Michael Poates.

"As we map a new path forward, this comprehensive financial restructuring should enable our business to become profitable again and secure our future."
WorldVentures states it "plans to be a healthier company as a result of the restructuring", but doesn't go into specifics.
In the meantime, WorldVentures will
continue all day-to-day operations and honor all commitments and travel obligations to their DreamTrips members.
From the sounds of it though I don't think anyone was travelling.
In his email Michael Poates states 'I believe this restructuring process will give us the opportunity for a fresh start.' 
I don't want to read into it too much, but this kind of sounds like confirmation the Seacret Direct acquisition is dead.
Owed creditors named in WorldVentures Services' Chapter 11 filings include:
Titan Bank – $4.1 million
$286,559 in withheld tax
Sykes Budapest (call center) – $249,024
Sykes do Shanghai (call center) – $235,674
Amazon Web Services – $165,718
Microsoft – $134,339
WorldVentures Marketing's filings details millions of dollars in owed commissions.
Matt Morris, a top-earner within WorldVentures, is owed over $1.5 million dollars.
Curiously, the commissions list supposedly features a "consolidated list of creditors who … are not insiders".
Listed as being owed $549,465 is Nugent Holdings. The provided contact for Nugent Holdings is Wayne Nugent, WorldVentures' co-owner and CVO.
Spherature Investments, WorldVentures' parent company, owes Dan Stammen $1.7 million. Stammen is a WorldVentures co-owner, so again we're not sure why he's on a list of "creditors who … are not insiders".
As at the time of publication neither WorldVentures or Seacret Direct have addressed the failed acquisition merger.
Seacret Direct are actively recruiting WorldVentures affiliates, but beyond that both company's affiliates have been kept in the dark.