Snap Delivered: MLM gig delivery opp + securities fraud

Snap Delivered provides no information on their website about who owns or runs the company.
Marketing videos on Snap Delivered's website are hosted by Paul Mikel. Further research reveals Mikel is CEO of Snap Delivered.
Although not explicitly clarified, I believe Mikel also owns the company.
Mikel's LinkedIn profile places him in Florida. This syncs with the Florida address provided on Snap Delivered's corporate documents.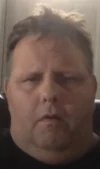 MLM Legal credits Mikel (right) with extensive experience as a "top distributor and high-income earner".
In mid 2013 Mikel launched Our Heart's Desire, a "female focused" MLM company.
According to Mikel's LinkedIn profile, Our Heart's Desire wrapped up in mid 2017.
Read on for a full review of Snap Delivered's MLM opportunity.
Snap Delivered's Products
Snap Delivered runs a gig delivery service. This service can be accessed for free or $10 a month.
Anyone who doesn't pay the $10 monthly fee pays a $5 delivery fee per order placed.
All Snap Delivered customers pay a $3.50 fuel fee for the first five miles, 50 cents per mile after that.
At the time of publication there is no information about the planned infrastructure (app?) on Snap Delivered website.
Snap Delivered's Compensation Plan
Snap Delivered Affiliate Ranks
there are five affiliate ranks within Snap Delivered's compensation plan.
Along with their respective qualification criteria, they are as follows:
Customer – sign up as a Snap Delivered affiliate for free (no MLM commissions)
Manager – sign up and pay the $299.99 annual fee and maintain annual fee payment
Supervisor – recruit and maintain three Managers, generate 500 monthly orders (max 250 from any one unilevel leg and min 50 from two legs each)
Director – recruit and maintain four Managers, generate 5000 monthly orders (max 2500 from any one unilevel leg and min 500 orders from three legs each)
Executive – recruit and maintain five Managers, generate 10,000 monthly orders (max 5000 from any one unilevel leg and min 1000 orders from four legs each
For the purpose of rank qualification, orders are counted across an affiliate's downline (unilevel team).
Direct Commissions
Snap Delivered pays direct commissions on restaurant delivery fees, customer delivery fees, affiliate membership fees (Manager) and delivery driver fees.
Direct Commissions are paid at a rate of 20% across all Snap Delivered affiliate ranks.
Residual Commissions
Snap Delivered pays residual commissions via a unilevel compensation structure.
A unilevel compensation structure places an affiliate at the top of a unilevel team, with every personally recruited affiliate placed directly under them (level 1):

If any level 1 affiliates recruit new affiliates, they are placed on level 2 of the original affiliate's unilevel team.
If any level 2 affiliates recruit new affiliates, they are placed on level 3 and so on and so forth down a theoretical infinite number of levels.
Snap Delivered caps payable unilevel team levels at five.
Residual commissions are paid out as a percentage of sales volume (see "direct commissions" above) across these five levels based on rank.
Managers earn 10% on level 1 (personally recruited affiliates)
Directors earn 10% on level 1 and 5% on levels 2 and 3
Executives earn 10% on level 1 and 5% on levels 2 to 5
Generational Bonus
The Generational Bonus pays an additional percentage on unilevel team sales volume.
Supervisors, Directors and Executives earn the Generational Bonus, with each rank paid out slightly differently.
Supervisors earn a 1% bonus from level 2 of each unilevel leg until another Supervisor is found in the leg
Directors earn a 1% bonus from level 3 of each unilevel leg until another Director is found in the leg, plus 1% on sales volume generated after that Director
Executives earn a 2% bonus from level 5 of each unilevel leg until another Executive is found in the leg, plus 2% on sales volume generated after that Director until a second Director is found, and then 1% on sales volume generated after that second Director
Profit Sharing Pool
Snap Delivered takes 2% of company-wide revenue and places it into a Profit Sharing Pool.
Executive ranked affiliates earn one share in the Profit Sharing Pool for every 10,000 orders generated across their unilevel team (max 50% counted from any one unilevel leg).
Joining Snap Delivered
Snap Delivered affiliate membership is $299.99 annually.
There is also a free affiliate option, however free Snap Delivered affiliates can't earn MLM commissions.
Snap Delivered Conclusion
Snap Delivered are entering a highly competitive niche with plenty of established players.
The best-known of these companies is Uber Eats. Uber Eats launched in 2014, generates billions a year in revenue but, as of 2020, has yet to turn a profit.
DoorDash, another major player, also hasn't turned a profit.
Profitability is thus  the immediate concern with Snap Delivered's business model.
I noted in Mikel's LinkedIn profile that since Our Heart's Desire wrapped up, he's been CEO of Restapreneurs LLC as CEO.
We have taken on the task of creating a concept that is a win/win for all parties involved in the delivery craze that has taken over America.

We are able to deliver every restaurant without expecting the restaurant to give pay us [sic] or give us a discount.
Sounds like the genesis of Snap Delivered if I'm not mistaken. And Restapreneurs not taking off in over four years might be an ominous sign for Snap Delivered's future.
Worst case scenario? The delivery side of Snap Delivered isn't profitable and, due to paying commissions on affiliate membership fees, runs as a pyramid scheme.
Wheres some services have a variable fee structure, Snap Delivered's seems relatively fixed.
On top of fees detailed in the "product" section of this review;
$2 is charged to a restaurant per delivery fulfilled
$1 is charged to a restaurant per takeout order originating through Snap Delivered
In a recent interview, Paul Mikel stated:
I started realizing restaurants were getting charged 15% to 30% on every order.

On a $100 order, they're paying $15 to $30 before it ever leaves their place.

I didn't understand how restaurants could do that. I didn't think it was a long-term viable business, because I didn't think the restaurants were going to pay that 15 to 30%.

They might do it at the beginning. They might do it for a while. But sooner or later, it was going to be something they didn't want to do anymore.
He's not necessarily wrong. The take-away though is even with those relatively high fees, turning a profit in the gig delivery niche isn't happening.
The $299 annual Manager affiliate fee meanwhile is basically free money for Snap Delivered.
Managers are entered into the same system as everyone else, the only difference being they earn MLM commissions (this functionality cost is minimal over the base platform).
Another area of concern is Snap Delivered's current "founding member" promotion.
Snap Delivered is charging $99 for a founding member position. This gets you:
free delivery for life;
permanent rank promotion to Supervisor;
one share in the Profit Sharing Pool;
access to "founding member trips"; and
stock options
The stock options component of Snap Delivered is problematic.
Snap Delivered are essentially selling 1500 virtual shares for $99. Those stock options, regardless of whether the stock exists or not, are a securities offering.

Snap Delivered isn't registered with the SEC, potentially making them a target of regulatory action.
All in all Snap Delivered is the first delivery gig MLM company I've come across. It's not the first gig company though.
I'm reminded of Tryp, which also had an illegal stock option offering.
Tryp launched in 2019 but abandoned their MLM operations by January 2020.
Today the company doesn't exist.
I think Snap Delivered needs to address the combination of gig economy competitiveness, securities fraud and pyramid scheme concerns.
This would ideally prior to Snap Delivered's launch. That seems unlikely though, seeing as the launch ticker on the website is currently sitting at 16 hours.
Update 1st December 2021 – Paul Mikel's "recent interview" cited in this review was hosted on MarketWatch.
As at the time of this update the interview has been removed from MarketWatch. As such I've disabled the previously accessible link.