Xyngular Review: Autoship & bonus pool concerns

Xyngular launched in December 2009 and operate in the health and wellness MLM niche.
Xyngular is based out of the US state of Utah and is headed up by company President, Marc Walker.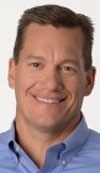 In his Xyngular corporate bio, the company writes 'network marketing is part of Marc Walker's DNA'. They also credit him with 'being in the business (MLM) for a quarter of a century'.
Prior to launching Xyngular Walker (right) held various executive positions over at Xango (mangosteen juice). I believe when he left to start Xyngular, Walker was Xango's Vice-President of International Operations.
Before his time at Xango Walker held an executive position at Nu Skin (personal care), holding a number of corporate positions including Director of Global Business Development and Assistant Director of US Distributor Services.
Read on for a full review of the Xyngular MLM business opportunity.
The Xyngular Product Line

Xyngular products are about making people healthier, giving them more energy and giving them the solutions they need to live their lives to their potential.
Xyngular's products cover health and wellness, primarily focusing on fruit blends.
Core 4 Accelerate – metabolism supplement
Axion – nutritional support
Core 4 Cheat – flake based meal supplement
Core 4 Cheat+ – capsule version of Core 4 Cheat with added blood sugar regulation (green coffee bean) and cholesterol control (phytosterols)
Core4 Flush – colon cleanser
Super Fruit Global Blend – nutritional supplement juice formula
Core 4 Lean – vanilla flavoured smoothie mixture (meal replacement)
Spryng – multipurpose beverage (energy, focus, immune system boost, "quicker reovery, hydration and "improved physical performance"
Xyng – weight loss dietary supplement
Xypstix – single serve sachets of Super Fruit Global Blend, with added aloe vera and xanthones
Unfortunately Xyngular do not provide retail pricing on their website. Before they can see the prices of Xyngular's products, both preferred and retail customers must first create an account using a Xyngular affiliate referral code.
The Xyngular Compensation Plan
The Xyngular compensation plan uses a unilevel style compensation plan to pay out commissions to affiliates. Additional volume-based performance bonuses are also available.
Personal Volume (PV)
PV stands for "Personal Volume" and is a point value attached to each Xyngular product.
An affiliate generates PV when they either buy Xyngular product themselves or one of their retail customers makes a product purchase. How much PV is generated depends on which product(s) are purchased (each product has a pre-determined static PV value).
To give you some idea of what the spend would be for some PV values, here are two examples taken from the Xyngular compensation plan material:
30 PV – $44.95 retail, $36 wholesale (what an affiliate pays)
120 PV – $179.80 retail, $136 wholesale
Retail Commissions
Xyngular offer retail commissions to their affiliates, however the company does not provide a specific fixed percentage. Instead, two retail order values are provided, with the calculated commission coming to 19.9% on a $44.95 order ($8.95) and $24.3 on a $179.80 order ($43.80).
Residual Unilevel Commissions
Residual commissions in Xyngular are paid out using a unilevel style compensation structure. A unilevel compensation structure places an affiliate at the top of a unilevel team, with every personally recruited affiliate placed directly under them (level 1):

If any of these level 1 affiliates go on to recruit new affiliates of their own, they are placed on level 2 of the original affiliate's unilevel team. If any level 2 affiliates recruit new affiliates they are placed on level 3 and so on and so forth down a theoretically infinite number of levels.
Note that for commission calculation, Xyngular cap the number of unilevel levels counted to 8.
How much of a commission is earnt off a unilevel team's efforts depends on how much PV an affiliate is generating each month, along with the volume created by the affiliate's unilevel team as a whole. This collective unilevel team volume is referred to as "Group Volume" or GV.
The respective payouts on the GV generated by a Xyngular affiliate's unilevel team per unilevel level and the qualifications required to be paid out on each level, are below:
Level 1 (30 PV monthly) – $3 per 30 PV ordered
Level 2 (120 PV monthly) – $2 per 30 PV ordered
Level 3 (120 PV and 500 GV monthly) – $1 per 30 PV and $5 per 120 PV or higher (Manager ranked affiliates earn $6)
Level 4 (120 PV and 2000 GV monthly) – $1 per 30 PV and $6 per 120 PV or higher
Level 5 (120 PV and 5000 GV monthly) – as above
Level 6 (120 PV and 10,000 GV monthly) – as above
Level 7 (120 PV and 15,000 GV monthly) – as above
Level 8 (120 PV and 20,000 GV monthly) – as above
Note that the level qualification PV refers to an affiliate's own sales orders (or their retail customers'), whereas the dollar PV amounts correspond to the PV generated by the affiliate's unilevel team when they place orders (either for themselves or their retail customers). In this manner the commission payouts are tiered from level 3 onwards, attracting a higher dollar commission per PV the larger an individual order within the unilevel team is.
Also note that GV is only counted on affiliate's first seven unilevel levels. This differs from the normal infinite unilevel team depth GV is usually counted on.
Rapid Rewards
Xyngular's Rapid Rewards commission is a bonus paid out on the first four unilevel team levels, calculated on a newly recruited affiliate's first month product order(s).
Level 1 (120 PV or higher autoship) – $6 per 30 PV
Level 2 (as above) – $3 per 30 PV
Level 3 (purchase 360 PV in a month and maintain 120 PV autoship) –
Level 4 (as above) – $2 per 30 PV and $6 per 120 PV or higher
Note that these commissions are only paid out the first month of orders made by newly recruited affiliates. After that any sales volume generated between levels 1 and 4 of the unilevel team are paid out as normal via regular unilevel commissions.
Quick Start Bonus
Xyngular's Quick Start Bonus rewards an affiliate for signing up, setting a 120 PV autoship order and then recruiting four affiliates who do the same – all within 4 weeks of joining the business.
For each group of 4 new affiliates who sign up with a 120 PV autoship order, Xyngular pay out a $100 Quick Start Bonus.
Corporate Sales Pools
Xyngular set 12% of the company wide sales revenue and distribute it out to qualifying affiliates via twelve bonus pools (1% in each pool). Affiliates qualify for shares in the pools (consecutively), as per the following qualification criteria:
Manager – 2000 GV and 30,000 XV
Manager Silver – 6000 GV and 40,000 XV
Manager Gold – 10,000 GV and 50,000 XV
Manager Platinum – 15,000 GV and 75,000 XV
Director – 20,000 GV and 100,000 XV
Director Silver – 30,000 GV and 200,000 XV
Director Gold – 40,000 GV and 300,000 XV
Director Platinum – 50,000 GV and 500,000 XV
Executive – 100,000 GV and 1,000,000 XV
Executive Silver – 200,000 GV and 2,000,000 XV
Executive Gold – 300,000 GV and 3,000,000 XV
Executive Platinum – 500,000 GV and 5,000,000 XV
Note that XV stands for "Xyngular Volume", and is sales volume company wide made by every Xyngular affiliate who joins after you. Also note that a maximum 60% of the total GV amount required can be counted from any one unilevel leg.
Shares in the above Corporate Sales Pools are awarded to affiliates as follows –
Manager pools – an equal share for every qualifying affiliate
Director pools – pro-rata share of the pools, based on GV and capping out at 29,999 GV for the Director pool, 39,999 for the Director Silver pool, 49,999 for the Director Gold pool and 99,999 for the Director Platinum pool
Executive pools – shared out pro-rata with no cap on qualifying GV (affiliate with the most GV gets the largest share)
Executive Bonuses
Executive Bonuses are paid out to Xyngular affiliates who achieve Group Volume milestones and maintain at least 90% of the required GV for a set period of time:
$100,000 Gold Executive Bonus (paid out over 12 months) – 400,000 GV
$250,000 Platinum Executive Bonus (paid out over 18 months) – 750,000 GV
$500,000 Platinum Executive Bonus (paid out over 24 months) – 1,000,000 GV
$1,000,000 Platinum Executive Bonus (paid out over 24 months) – 3,000,000 GV
The above GV quotas must be maintained in full for two consecutive months for initial qualification. After that an affiliate needs to maintain at least 90% of the initial required GV amount for the life of the bonus payout (12, 18 or 24 months). If an affiliate drops below 90% of the GV in any given month, they are not paid the applicable Executive Bonus for that month.
As with the Corporate Sales Pool, only 60% of the total required GV can be counted from any one unilevel leg.
Free Travel, Recognition Rewards & more
The Xyngular compensation plan mentions affiliates can qualify for "free travel, recognition rewards & more", however no further information is provided.
Joining Xyngular
Affiliate membership to Xyngular is $19.95, I believe this is an annual fee.
This information is not provided on the Xyngular website.
Conclusion
Looking at Founder Marc Walker's executive MLM history, it's clear to see where he drew his inspiration for Xyngular from. That said I can't fault him for getting out there and launching his own MLM opportunity.
What I will fault the company for is a general lack of disclosure. Providing potential retail customers with retail pricing is a must, ditto the cost of joining the opportunity as an affiliate (distributor).
I don't know if this information is provided when the Xyngular website is visited with an affiliate referral code, but it certainly wasn't visibile when I visited without one. Either way, it's just not good enough as this is crucial information that needs to be provided to the general public.
On the compensation plan side of things I felt Xyngular was a bit of a mixed bag. Parts of the compensation plan I thought brought a new and interesting twist to what we usually see with unilevel based plans, but then there were also quite a few things that set of potential red flags.
First and foremost is the issue of mandatory affiliate product purchasing to qualify for commissions. At no point in the compensation does retail volume matter. Affiliates are paid a flat-rate commission on retail orders and it counts towards unilevel volume (both GV and XV), but there's no commission or bonus qualification criteria is directly tied to it.
Why is this a problem?
Well it encourages an environment of affiliate autoship. And Xyngular themselves aren't helping in this regard.
First up we have the Quick Start Bonus, which requires affiliates to place a 120 PV order and then recruit four other affiliates who do the same. Due to the time-sensitive nature of this bonus it's pretty obvious that for the vast majority of affiliates, this 120 PV order is going to be their own.
And that 120 PV figure is no co-incidence, it's the PV figure required to earn commissions on levels 2 to 8 in the unilevel and the required autoship amount for the Rapid Rewards bonus and required to qualify for shares in the Corporate Sales Pools.
Given that a Xynglar affiliate's first order is likely to be a 120 PV or higher self-order, I think the likelihood of them placing an ongoing 120 PV autoship order is realistically almost certain.
Xyngular certainly pile on the pressure in their compensation plan material, stating that if an affiliate goes 3 months generating no Personal Volume, that they are "removed from the Distributor organization". This appears to be irrespective of the distributor fee the company charges to become an affiliate.
With that hanging over their heads, what's the bet new affiliates just pony up $136 a month to hit the 120 PV target. Affiliates can of course maintain a lower PV autoship but that hamstrings them over a significant portion of the compensation plan.
Moving onto specific components of the Xyngular compensation plan, while I liked the idea behind the Rapid Rewards bonus (a quick upfront bonus), I felt pegging it to PV wasn't the smartest move. Especially when in reality the PV requirements equate to mandatory autoship.
For the life of me I'm at a loss to explain why Xyngular present the PV requirements for levels 1 and 2 of the Rapid Rewards bonus as follows:
Available with 120PV & active Autoship of 120PV.
A 120 PV autoship order automatically generates 120 PV, so is there any need to present 120 PV as an alternative? Affiliates must place a 120 PV autoship order to qualify for the bonus, which takes care of the first 120 PV cited above.
To put it bluntly I thought this was a bit deceptive. Moreso when the company presents the qualification for levels 3 and 4 as being 'available with 360PV & active* Autoship of 120PV'.
See that asterisk? In small print at the bottom of the page Xyngular write
To qualify for Rapid Rewards levels 3 and 4, the XD must purchase 360PV in a calendar month.
That's not "sell products to customers", that's purchase 360 PV of product each month. Forcing affiliates to purchase products to qualify for bonuses and commissions not only wholly encourages autoship recruitment of affiliates at a corporate level, it's also a general MLM taboo.
And while we're on the topic of sales volume, I thought Xyngular's method of counting Group Volume was a bit harsh. Typically an MLM company will cont Group Volume down an infinite number of levels, or in otherwords, spanning an affiliate's entire downline.
Capping it at seven levels might make the size of the downline an affiliate will focus on more manageable, but I belive this is to the detriment to the company at large. And god help you if you sign up under a dropkick of an upline. If you fall on that eighth level, there's not much incentive for established affiliates to guide you.
I did like the Executive Bonus, as it's always good to reward your affiliates for growing the sales volume within their downlines. That said this would be on the condition that said volume was not just affiliate autoship orders. Otherwise we're looking at yet another potential red flag.
One thing I've only ever seen in straight line queue cycler schemes (which Xyngular obviously isn't), was the whole "Xyngular Volume" thing. The basic concept is that affiliates are rewarded based on the sales performance of those who join after them, irrespective of whether or not they personally recruited those affiliates into the business.
Couple this mechanic with twelve bonus pools made of revenue generated by these newly recruited affiliates and there's a potential for problems.
As I see it the issue with the Xyngular Volume qualification requirement is that it's passive criteria, and in all honesty is likely to again encourage affiliate autoship recruitment.
Not only that but at the Executive level the required XV points swell to over 1,000,000, capping out at 5,000,000 for the Executive Platinum Pool. When you consider that these figures are monthly requirements, it's obvious that those who joined early are the only ones likely to reap any reward from these pools.
Why is that an issue?
Well again, this XV qualification is passive. They're basically being given shares in the pools because they "got in early". Affiliates do need to have a certain amount of GV so shares aren't given out based on an entirely passive qualification, but it needs to be taken into consideration that again, the only affiliates qualifying for the upper pools are those who got in early. Not necessarily on the merit of the sales volume generated personally and via their unilevel team.
I don't want to say "pyramid scheme" as it's not a major component of the compensation plan but it's definitely something I think needs to be addressed. Theoretically if the majority of revenue generated by Xyngular is affiliate autoship orders, then using 12% of that revenue to pay out those who have been in the business the longest is murky waters.
Unfortunately only Xyngular knows those figures and I didn't see them disclosed anywhere on their website.
Taking a broader view of things, one quick check a prospective affiliate can do is ask whether or not their potential upline's PV commission qualification is their own autoship or actual sales to retail customers (preferred or otherwise).
This is something that, although small, will quickly reveal the nature of that upline's business. A check of their upline's qualification PV source wouldn't hurt either.
If you find both of them self-qualifying each month, and most of their recruited affiliate downline doing the same, then there's a very real possibility that Xyngular has affiliate autoship order problems.
To be clear, there's nothing wrong with Xyngular affiliates signing up for autoship but if they're doing so to qualify for commissions and said commissions are mostly made up of revenue from recruited affiliates doing the same, then these are some major red flags within the business that should not be ignored.