5Linx's Jason Guck sentenced to seven months prison for fraud

Following a brief sentencing delay, Jason Guck has been sentenced to seven months in prison.
Guck is the third 5Linx owner to be sentenced on charges stemming from wire and tax fraud.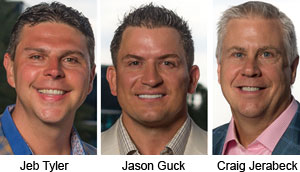 The DOJ allege Guck and fellow 5Linx owners Jeb Tyler and Craig Jerabeck, stole millions from 5Linx investors and stockholders.
The trio then committed tax fraud in an attempt to cover their tracks.
In addition to spending seven months in prison, Guck will also forfeit $53,000 in assets.
Guck's sentencing marks the conclusion of the DOJ's case against 5Linx's owners.