SeedChange scammers reboot Ponzi with new website domain

Scammers behind the SeedChange Ponzi scheme are back with a new website domain.
SeedChange launched in 2020 and by the end of the year had racked up a consumer alert from the California Department of Financial Protection and Innovation (DFPI).
SeedChange's apparent response to this fraud warning was to collapse their Ponzi scheme and abandon their "scinvesting.com" domain.
The scammers behind SeedChange then acquired "scesi.com"…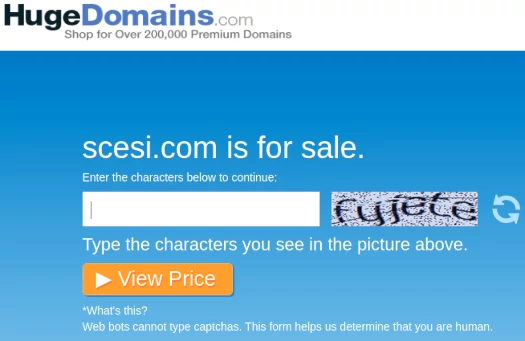 …and rebooted their Ponzi scheme.
DFPI subsequently updated their SeedChange consumer alert on August 4th, 2021.
SeedChange's Ponzi ruse remains the same. The company's website is choc full of bullshit marketing claims and representations.
Pretty much everything on their is bogus; from "we were established in 2021 in San Francisco", to the stock executive photos, to the fake companies investors are purportedly investing in.
I went over SeedChange's made-up companies in our original SeedChange review, so refer to that for details.
SeedChange's co-founder and CEO "C. French", is a stolen photo of some guy in Austria: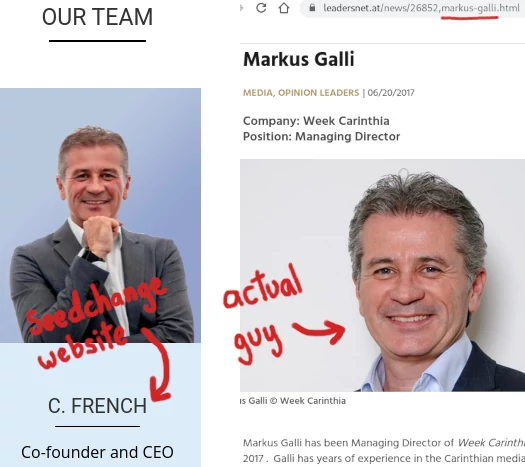 It seems someone got lazy and forgot to create a new SeedChange Facebook profile.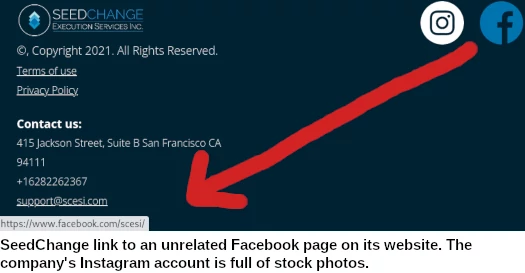 The current link on SeedChange's website points to SCESI UMSS, an unrelated Italian Scientific Society.
Again, everything on SeedChange's website is bogus. It's the same Ponzi scheme, run by the same scammers but on a different website.
At the time of publication Alexa cites the US as the primary source of traffic to SeedChange's website (96%).
I'm not confident enough to state that the scammers behind SeedChange are from the US. That percentage however is more than enough to certify SeedChange is being pretty much exclusively promoted across the US.
That in turn means when SeedChange collapses, its current victims in the making will also primarily be from the US.
Update 2nd December 2021 – The SEC has added SeedChange to its PAUSE list.
Following a decline in website traffic, SeedChange has also been rebooted as Yosemite EP.