Hungry Bark Review: Custom meal plans + premium dog food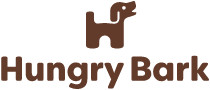 Hungry Bark operates in the pet supplies MLM niche. The company is based out of Florida in the US.
Hungry Bark was founded on or around mid 2019 by CEO Nick Molina.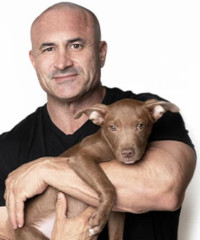 So the story goes, after Molina's personal experience with a certified nutritionist;
Being a deeply devoted dog owner, it got me thinking. If humans have individual nutrition needs, my 2 rescue dogs must too.

I started researching and consulting with pet nutritionists and vets.

Armed with a wealth of knowledge and a team of animal nutrition experts, I embarked on starting Hungry Bark and providing dogs with custom nutrition plans made specifically for them.
As far as I can tell Hungry Bark is Molina's first MLM venture.
In addition to Hungry Bark, Molina is also
a member of the Board of Directors of Support Pets, "an online technology platform connecting pet owners with medical professionals to facilitate Emotional Support Animal certifications"; and
founder of Endangered Investments, who claim to be made up of "smart money investors".
Prior to that, Molina worked in the telecommunications and vaping industries.
Read on for a full review of Hungry Bark's MLM opportunity.
Hungry Bark's Products
Hungry Bark markets a range of pet supplies, including dry food, supplement chews and protein mix-ins.

Dry Food
Hungry Bark brand their dry food as "superfoods".
Superfood ingredients paired with real meat proteins and fortified with probiotics, vitamins, minerals and a whole lot of love.
Available flavors are chicken, turkey and brown rice, turkey and duck (grain free), lamb and turkey (grain free) and salmon (grain free).
Pricing starts at $19.99 for a 4 lbs bag of chicken, turkey and brown rice. Available bag sizes include 4 lbs, 12 lbs and 24 lbs.
Supplement Chews
Our line of Supplement Chews will keep your pup happy, healthy, and living their best life.
Happy Heart – "skin, coat + heart health", retails at $23.88 for a jar of 60 chews
Move + Groove – "hip + joint health", retails at $23.88 for a jar of 60 chews
Balanced Belly – "for those with sensitive tummies, digestive issues, or to support overall gut health and wellness", retails at $23.88 for a jar of 60 chews
Whole Health – "our tasty Whole Health Multi-Vitamin chew is loaded with vitamins and minerals", retails at $23.88 for a jar of 60 chews
Chill Chew – "made especially for dogs who experience anxiety or those who could just use a little extra chill during stressful situations", retails at $31.99 for a jar of 60 chews
Protein Mix-Ins
Hungry Bark's Protein Mix-ins are a protein supplement to be added to meals.
Available in Beef, Chicken and Salmon, starting at $14.99 for a 6 oz small pouch. Medium 21 oz and Large 18 oz pouches are also available.
Hungry Bark claim all their products are manufactured in the US and "100% Non-GMO with no artificial preservatives, flavors, colors or fillers."
Hungry Bark's Compensation Plan
Hungry Bark affiliates are paid on the sale of products to retail customers and recruited affiliates.
20% is paid out initial orders
5% is paid out every subsequent month for recurring autoship orders
An additional 5% is paid on initial orders generated by personally recruited affiliates (level 2), and 1% on recurring autoship orders.
Commissions over $50 are paid out monthly, via PayPal, ACH or check.
Joining Hungry Bark
Hungry Bark affiliate membership is free.
Conclusion
Hungry Bark markets itself as a supplier of "superfoods for super dogs".
A look at Hungry Bark's dry food ingredients list reveals meat and meat derivatives are primary ingredients. There's also an emphasis on grain free, which is good to see.
With respect to the supplements, if your dog requires supplementation they are a contender. The standard see what's available locally and online and compare applies.
In addition to straight marketing of its products, Hungry Bark provides a "custom plan" questionnaire.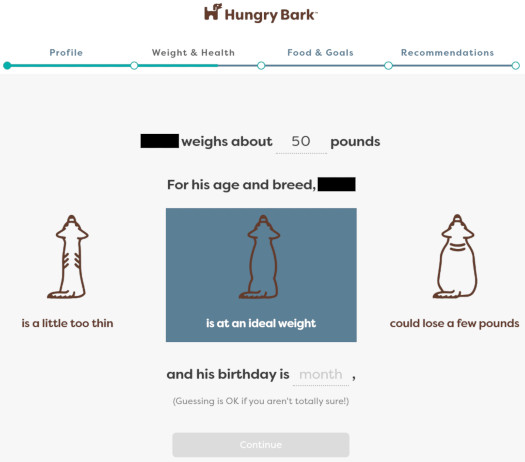 It's a short survey and most of it is clicking between provided options. At the end you have to provide an email address, and based on what options you pick, Hungry Bark will provide recommendations.
Unlike say NeVetica, which has a similar marketing tool, Hungry Bark's questionnaire isn't presented as a veterinary alternative. Instead it's briefer and general wellness orientated.
That said, I'd still recommend consulting with your vet before adding anything to your dog's diet.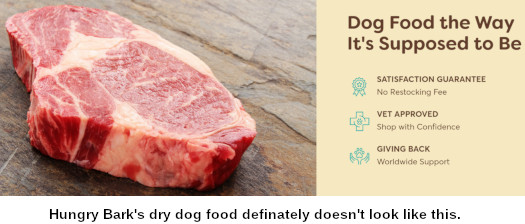 Hungry Bark's compensation plan is relatively simple, as it's based on a two-level deep unilevel team.
You get paid on your sales efforts, as well as those you recruit. Recurring commissions are a bit low but with dog food in particular being a stable recurring consumable, there's still potential to build a viable business.
Seeing as there's not much to spend on the smaller bags, it's probably worth running a test on Hungry Bark's food products with your own dogs before signing up.
We're so confident in our recipes that we offer a 100% refund if your dogs don't love them on their first try!
Good luck!