Griddy Pro Review: Texas energy reseller goes MLM

Griddy Pro is the MLM marketing arm of Texas-based energy reseller Griddy.
Griddy's website lists co-founder Nicholas Bain and Gregory Craig, both of whom have a history in the energy sector.
As per their respective Griddy corporate bios;
Mr. Bain has been championing the investment and growth of renewable energy for more than 15 years.

He previously established Allco Wind Energy, oversaw the largest wind farm development project in the United States, and was the CEO of Graphite Energy prior to co-founding Griddy.

Mr. Craig has been a pioneer in the US energy industry for nearly 25 years.

After launching Cook Inlet, one of the largest wholesale energy traders in North America, Craig went on to lead Commerce Energy as chairman and CEO before co-founding Griddy.
Griddy Pro was announced earlier this month, with coverage revealing the appointment of "new leaders".
Griddy's new leaders, CEO Michael Fallquist, COO Christian McArthur and CFO Roop Bhullar, previously led Connecticut-based Crius Energy, which was sold last year for $400 million to Vistra, Irving-based owner of the TXU Energy brand.

Former Griddy CEO Greg Craig will remain on the Griddy board.
Crius Energy was a "strategic partner" of Viridian Energy, a former MLM company BehindMLM reviewed in 2017.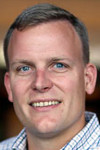 Griddy's new CEO, Michael Fallquist (right), founded both Viridian Energy and Crius Energy.
In December 2017 Viridian unexpectedly announced it was abandoning its MLM business model. Distributors were caught off-guard but given four months notice.
Three months later it was revealed Viridian settled a deceptive marketing and sales tactics complaint with Massachusetts for $5 million.
Viridian's website is still up today, however Alexa traffic estimates suggest there isn't much going on.
Crius Energy struggled and, after cutting 270 jobs the same year Viridian settled with Massachussets, was sold to Vistra in early 2019 for $436 million.
Griddy Pro marks Michael Fallquist's return to both the energy sector and MLM industry.
Read on for a full review of Griddy Pro's MLM opportunity.
Griddy Pro's Products
Griddy markets "wholesale electricity".
Get access to wholesale electricity for $9.99 a month. Pay exactly what we pay.
In a nutshell Griddy customers prepay for electricity, which is then billed based on the "current real-time rate".
Griddy claims an average 8.5 cents per kWH rate, equating to an average savings of $596 a year.
At the time of publication Griddy is only available in the state of Texas.
Griddy Pro's Compensation Plan
Griddy Pro's compensation rewards affiliates for signing up new energy customers. These customers can be retail or recruited affiliates.
Griddy Pro also muddies the waters by paying customers a $25 commission for referring new customers.
That $25 is credited at $75 if put towards 'the purchase energy efficiency products at the Griddy rewards store.'
Note however that Griddy retail customers are locked out of the MLM side of the business.
Customer Referral Commissions
Griddy Pro affiliates receive a $25 bonus per referred energy customer.
Referred Griddy customers can be both retail customers and recruited affiliates.
Note that
Customer Referral Rewards are paid 30-45 days after the new customer's enrollment is accepted by the utility.
Also if the customer was referred previously in the past twelve months and has signed up again, no customer referral bonus is paid out.
Residual Customer Referral Commissions
Griddy Pro affiliates are paid an ongoing monthly commission on signed customers:
$2 is paid per active residential customer
$1 per 1000 kWh of usage is paid per active commercial customer
Residual Commissions
The MLM side of Griddy's compensation plan is paid out based on shares and bonus pools.
There are four bonus pools, each 'funded by all the customers in the Referral Network.'
Team Bonus Pool
Leader Bonus Pool
Higher Performer Bonus Pool
Monthly Promotional Bonus Pool
How the pools are funded is tabled as follows:

Qualification for each of the bonus pools is calculated via energy customer generation across a unilevel compensation structure:
A unilevel compensation structure places an affiliate at the top of a unilevel team, with every personally recruited affiliate placed directly under them (level 1):

If any level 1 affiliates recruit new affiliates, they are placed on level 2 of the original affiliate's unilevel team.
If any level 2 affiliates recruit new affiliates, they are placed on level 3 and so on and so forth down a theoretical infinite number of levels.
Energy customers in the unilevel team can be retail customers or recruited affiliates.
Team Bonus Pool qualification requires ten customers across the first three unilevel team levels, with no more than 40% counted from any one unilevel team leg
Leader Bonus Pool qualification requires one hundred customers across the first ten unilevel team levels, with no more than 40% counted from any one unilevel team leg
Higher Performer Bonus Pool qualification requires ten thousand customers across the entire unilevel team, with no more than 40% counted from any one unilevel team leg
Monthly Promotional Bonus Pool qualification is not provided
Griddy Pro's compensation plan states affiliates 'can earn multiple shares in each of the Monthly Revenue Sharing bonus pools.'
Although not explicitly clarified, I believe one share is awarded per qualification criteria met.
E.g. If a Griddy Pro affiliate had twenty customers across their first three unilevel team levels, they'd receive two shares in the Team Bonus Pool (one share = ten customers).
Each share is paid out equally from funds allocated to the corresponding bonus pool.
Residual Bonus Pool commissions are paid monthly and must be requalified for each month.
Joining Griddy Pro
Griddy Pro affiliate membership is $14.99 a month.
Conclusion
Utilities MLM companies are notoriously complicated. By limiting the service to one state, Griddy appears to have avoided that pitfall.
That said Griddy's utilities offering isn't a straight-forward set and forget monthly bill.
Because Griddy calculates billing using a variable rate, customers are encouraged to pay attention to rates through an app.
This isn't for everyone. I know personally I couldn't be bothered keeping track of rates and would wind up just paying whatever my monthly bill is (as with a traditional utilities company).
In Griddy this comes with potential pitfalls, as outlined by Texas Electricity Ratings;
My hesitations with Griddy had nothing to do with their technology, however. What bothered me was their messaging.

They talk about savings, but in a marketplace not everyone understands how deregulated electricity in Texas works to begin, the people who understand the intricacies of spot pricing on the wholesale market and how it relates to their bills would be an even smaller percentage of folks.

And since they are the first service of their kind, there was a huge potential for customer confusion when they're used to traditional electricity plans where there is zero risk being passed onto them from the electricity companies.

What that risk translates to is hard to quantify in terms of money, but customers used to a $100 bill could be looking at $4-500 bills, in theory.
For their part Griddy claims 'price spikes only happen .06% of the time'.
On its website Griddy states it has saved its 28,000 customers $14.7 million (customer count accurate as of Nov 2020).
Texas Electricity Ratings claims Griddy "overstates their savings".
Griddy is using basic EIA data (Energy Information Administration). The problem with EIA data is that it looks at the entire state of Texas at the highest level.

That isn't a true representation of what is available on the free market in deregulated areas. It's deceptive at best, disingenuous at worst.
If you're in Texas and considering signing up as a Griddy energy customer, these are points to keep in mind.
On the MLM side of things the only thing missing from Griddy's compensation plan are retail customer qualifiers.
At present the only qualifier for Griddy affiliates is ongoing payment of the $14.99 monthly fee.
Commissions are tied to customer acquisition, however customers can be retail or recruited affiliates. This leaves the door open for pyramid recruitment.
The remedy to this is tying personal retail customer acquisition to bonus pool qualification. Seeing as Griddy's business model is literally acquiring energy customers, this shouldn't be a problem.
One other thing to keep in mind, which admittedly isn't unique to Griddy but more of a utilities MLM pitfall, is
Griddy Pros will be required to repay the Referral Bonus for any Customer who terminates service within sixty (60) days.
One article from mid 2019 details a Griddy customer signed up and racked up a $350 bill in just eight days.
"We've been with Griddy for eight days. In eight days, we have been charged over $350. We've been charged by Griddy so much that today my credit union stopped Griddy from being able to charge my account," Brooks said.

Brooks, like many of Griddy's customers, was forced to turn off his air conditioner to try and conserve energy or risk another big bill.

Brooks said he is no longer with Griddy because of the unpredictable energy bill. He is now with Pulse Power.
Had Griddy Pro of been in place and the customer been referred by an affiliate, they'd have had to pay back any commissions earned.
It's not a deal breaker but like Griddy's energy pricing model, something to keep in mind.
Outside of that Griddy Pro's compensation plan is refreshingly simple. Just make sure you fully understand and are able to explain both the positives and negatives of their spot-pricing billing model.
Good luck!
Update 23rd February 2021 – Although arguably a rare occurrence (who knows what the future holds), Winter Storm Uri has emphasized the weakness of Griddy's variable utilities rate model.
Update 28th February 2021 – Griddy has been cut off from the electricity grid by Texas regulators.
Update 23rd March 2021 – Griddy has declared bankruptcy after it was sued by the Texas government.
As a result of the legal action and bankruptcy, Griddy's customers won't have to pay their Winter Storm Uri bills.