EvolvHealth reboots as Alovea, but why?

A few weeks back a reader review request came in for EvolvHealth.
I began researching the corporate side of the company earlier this week. Today I planned on finishing the review, so I started with EvolvHealth's products.
Confusion arose because when I clicked EvolvHealth's products I was being redirected to a different website, Alovea.
Alovea had mostly the same products EvolvHealth did but branded under their own name.
I didn't know what Alovea was so I looked into and, wouldn't you know, literally hours before I began looking into the products the company launched its new website.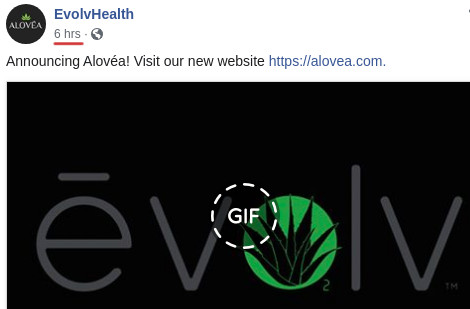 Turns out as I was putting together my review on EvolvHealth, the company rebooted itself as Alovea.
Comparing products offered by both EvolvHealth and Alovea, at a glance nothing's changed.

Looking at EvolvHealth's Facebook page, it seems they started hyping "the biggest announcement in (the) company's history" around early April.
That announcement was the Alovea name-change, but I haven't been able to pin down why.
I see Sam Caster is still running the show, so off-hand the only explanation I can come up with is a buyout (as far as I know Caster didn't have an ownership stake in EvolvHealth).
Alovea's website cites EvolvHealth as a "collaborating partner".
EvolvHealth LLC, a health and wellness company founded in 2009, provided the unique product technologies, investment, back office support and social business platform to launch Alovéa Global into the marketplace.
Seeing a single-level affiliate opportunity on Alovea's website I thought they might have departed from MLM. Poking around a bit though revealed they're calling distributors "social business partners".
As I write this Alovea don't provide a copy of their compensation plan on their website. Nobody else has made it available yet so I can't verify if there's any changes from EvolvHealth.
With respect to publishing an EvolvHealth review, clearly there's no point.
The corporate history I've put together can be modified to accommodate Alovea but beyond that I'm sort of stuck. For now.
There was a launch webinar held a few hours ago but I don't have access. And I don't know if the name-change was explained on it.
Pending further information being made available I'll be able to add why EvolvHealth changed its name as an update.
As for an Alovea review, I've saved the work-in-progress and re-queued Alovea.
Hopefully when it comes up again compensation info will be out in the wild. Failing which if someone wants to send a copy in that'd be appreciated.
Also an explanation wouldn't go astray if anyone wants to chime in.
Seems odd a ten-year old established MLM company would just change its name. Even more so now given the current global climate.
Update 10th July 2021 – BehindMLM published a complete Alovea review on July 10th, 2021.