US criminal investigation into PGI Global confirmed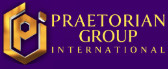 Earlier today a reader tipped me off to one of PGI Global's website domains being seized by US authorities.
Initially I was skeptical, owing to the domain in question not being one I was familiar with.
Dozens of rabbit holes later, BehindMLM can confirm the domain "praetorsglobal.com" was used by PGI Global and has been seized.
A visit to the Praetors Global website domain redirects to the following image message: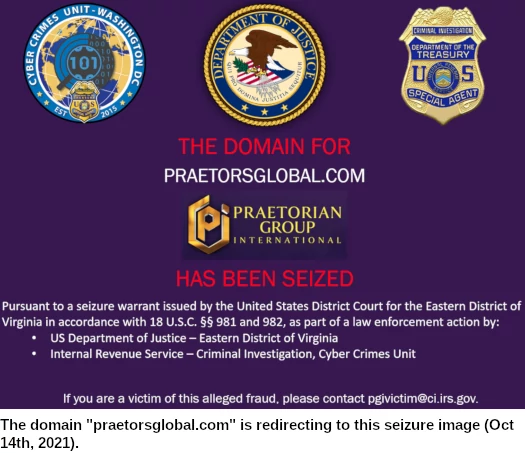 The text of the image reveals a joint US investigation into PGI Global;
The domain for PRAETORSGLOBAL.COM has been seized pursuant to a seizure warrant issued by the United States District Court for the Eastern District of Virginia … as part of a law enforcement action by:

-US Department of Justice – Eastern District of Virginia

-Internal Revenue Service – Criminal Investigation, Cyber Crimes Unit
The image is hosted on what appears to be an Amazon cloud server, specifically provisioned for the US government.
I'll spare you the dozens of rabbit holes I went down to confirm the seizure is real.
After the original Ponzi scheme collapsed, PGI Global rebooted on the domain "pgiglobal1.trade".
In the source-code of the homepage on that domain we find a link to PGI Global's official Facebook page: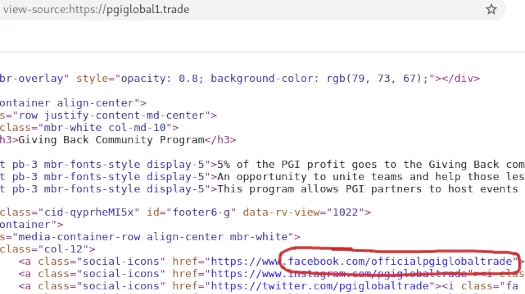 On September 22nd, the official PGI Global Facebook page published a post referencing "praetorsglobal.com" – both in text and image form: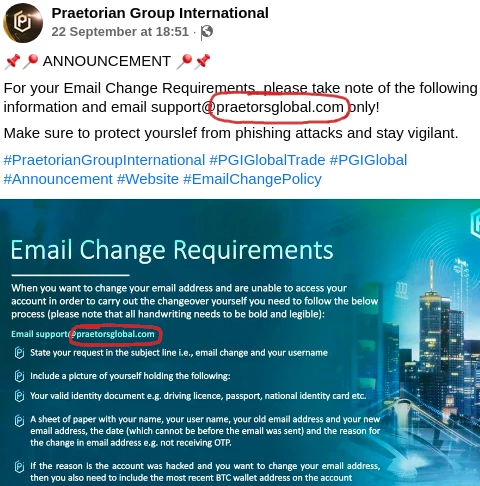 Coincidentally September 22nd is the last post to PGI Global's Facebook page.
I was still skeptical but, thanks to random Nigerians who diligently mirrored PGI Global's Facebook page, was able to confirm that's how the post went out from PGI Global on September 22nd.
So now that we've confirmed US authorities are pursuing a criminal investigation into PGI Global, what does this mean?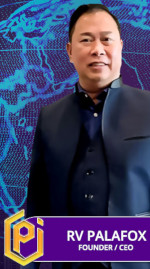 For starters it means PGI Global founder Ramil Ventura Palafox is in all likelihood a fugitive.
The DOJ's domain seizure warrant would have been issued as part of a wider criminal case. That case would see RV Palafox indicted.
Unfortunately I can't share details of that indictment, because it's evidently been filed under seal.
Why?
RV Palafox is on the run. He fled the US earlier this year around the time of PGI Global's initial collapse.
Whether Palafox knew of the US investigation or whether he preemptively fled is unclear.
Based on previous connections, I have placed Palafox in Dubai.
It feels like every second article I'm publishing these days references Dubai, and there's a good reason for that.
With respect to MLM securities fraud, Dubai is a lawless crime den that harbors scammers from around the world.
Knowing what I know about MLM criminal cases, an international arrest warrant will have been issued against Palafox. It won't be executed however unless he travels out of Dubai.
There's a tiny chance US authorities might convince Dubai's authorities to act but that'd be a first for MLM regulation.
As he's on the run, Palafox appointed Heather Louise Graham to front the reboot as CEO.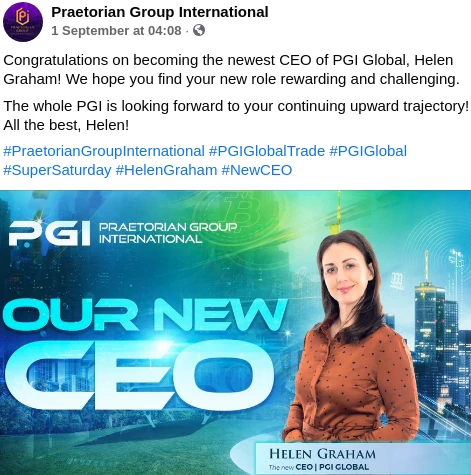 Graham knows Palafox from at least one previous Ponzi scheme and was a top net-winner in the original PGI Global Ponzi.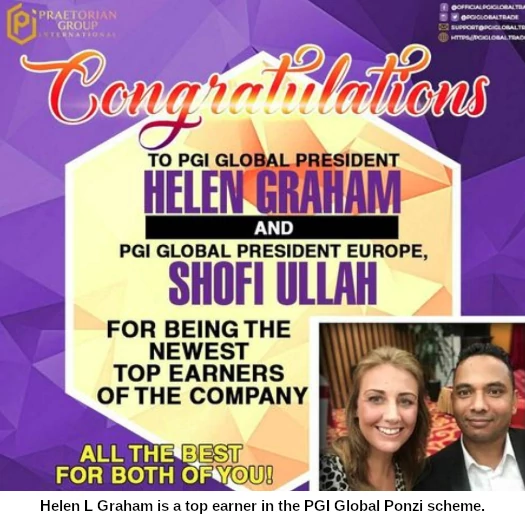 Graham is a UK citizen and resident. As a top net-winner she's sitting on a boat load of money but whether she too has fled to Dubai is unclear.
Graham has a family in the UK, so relocating isn't as straight forward as it is for most MLM Ponzi scammers.
Graham's been MIA since her appointment last month. Ditto her sidekick, Claire Wilkinson (another UK citizen).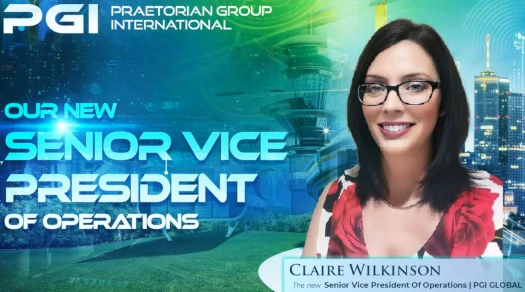 Based on Google cache records, I believe the Praetors Global domain was only seized in the last few days.
The original domain has been disabled. WHOIS records show it is registered to Sarah Deloraya of SPD Business in the Philippines.

Deloraya (right) runs SPD Jobs and heads up the Philippine Chamber of Commerce and Industry, Quezon City chapter.
How exactly Deloraya ties into PGI Global, or how she came to own the domain, is unclear.
On LinkedIn, someone going by "Pauline V." cites herself as both HR Head of SPD Jobs and HR Manager of PGI Global.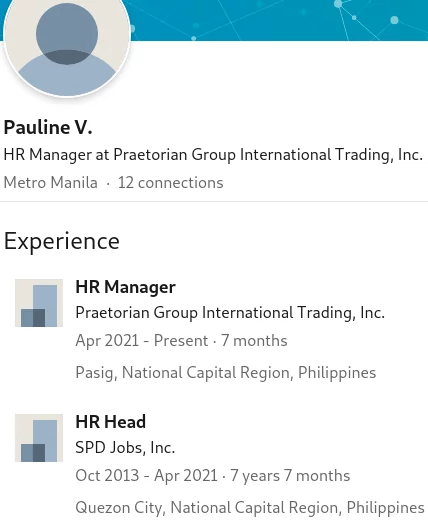 Beyond owning PGI Global's original domain, it seems there's also executive crossover from Sarah Deloraya's company.
I believe Palafox holds dual US and Philippine citizenship. The Philippine SEC however recently issued a PGI Global securities fraud warning, so I doubt he's there.
PGI Global's reboot domain is privately registered.
If a seizure warrant was executed on the Praetors Global domain, it's highly likely that similar warrants were issued on PGI Global's original and reboot domains.
The company is also using "pgiofficial.com", which hasn't been seized but has been recently disabled.
I'd love to be able to provide a more definitive timeline of what's to come but for now I'm working in the dark.
Again based on past cases, Palafox's indictment (and others) won't be unsealed until he's in custody.
If enough time passes and his co-conspirators have also been indicted, and they're taken into custody for extradition to the US, we might get a peek at those (e.g. in the OneCoin case Ruja Ignatova was indicted in 2017 but remains missing, eventually we still got access to the filings).
For victims of PGI Global it is recommended you get in contact with US authorities through the provided email address.
Beyond that I suggest you seek legal advice from a lawyer.
Note that it doesn't cost anything to email US authorities as requested.
Anyone asking for money with respect to the US investigation is trying to further scam you.