Traders Domain top MLM recruiters named & shamed

Traders Domain was a Ponzi scheme run by Canadian national Ted Safranko.
An estimated $500 million is believed to have passed through Traders Domain in crypto alone.
ROI liabilities at the time of Traders Domain's collapse in late 2022 have been pegged at around $3.3 billion.
While Traders Domain itself wasn't an MLM Ponzi scheme, several well-known MLM industry figures invested into and stole through it.
Worse still they promoted Traders Domain to others, irrevocably tarnishing their reputations, careers and the trust given to them by their victims.
Today we name and shame the top MLM industry figures in Traders Domain.
Back in February I put together an extensive list of MLM Ponzi schemes that were or were believed to be feeding funds into Traders Domain.
This in turn provided a list of scammers running and/or promoting the attached MLM Ponzis, so I wasn't completely unaware of Traders Domain's MLM connection.
What I didn't know was how much those named had invested into Traders Domain. This information was partially made public by the YouTuber Coffeezilla on June 22nd.
Over the course of three weeks, Coffeezilla ran a three-part series on Traders Domain.

The series differed from my own research in that I'd only focused on the MLM connections to Traders Domain.
If you haven't seen the series, it's worth a watch for a look into how Traders Domain operated.
I should point out that Coffeezilla did reach out to me during the course of his research. I wasn't able to provide anything helpful, beyond what I'd already published.
At [34:39] in Part 3 of Coffeezilla's series, a partial list "of the top 500 players in Traders Domain" runs across the screen.
Several of the names I recognized, prompting me to publish this followup to provide context to the list.
Note that I did reach out to Coffeezilla to request the full "top 500 players" list. That was a few days ago and I haven't yet heard back.
If I do wind up in possession of the top 500 list, I'll either publish a separate article or make an update below.
Finally, note that the amounts in brackets below are the balances the named scammers had in Traders Domain at time of its collapse.
This is a combination of personal investment and recruitment commissions reinvested into the scheme. The amount each of the named scammers stole through Traders Domain has not been made public.
With all that out of the way, here are the top MLM recruiters for Traders Domain named & shamed.
1. Holton Buggs ($125,289,105)
Holton Buggs has been in the MLM industry for over 30 years. There is absolutely no excuse for him promoting and profiting off of Ponzi schemes.
Yet here we are.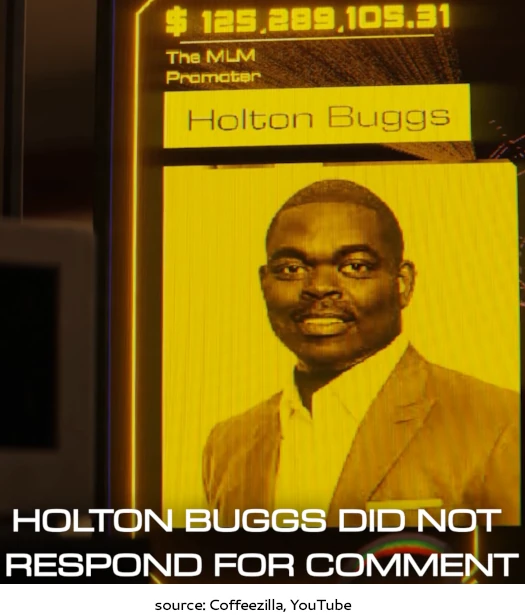 Before he began chasing crypto riches, Buggs was best known as a top earner within Organo Gold.
Buggs sabotaged his position in Organo Gold in 2018, by attempting to funnel distributors into the Ormeus Global Ponzi scheme.
That idea fell apart and Buggs went on to launch iBuumerang in 2019.
iBuumerang web traffic began tanking towards the end of 2021. This prompted Buggs to team up with Travis Bott and launch his own MLM crypto Ponzi schemes.
Meta Bounty Hunters launched in early 2022 and was followed up by Meta Bounty Huntresses later in the year.
Both of Buggs' Meta Bounty Hunters Ponzi schemes collapsed after Traders Domain collapsed in late 2022.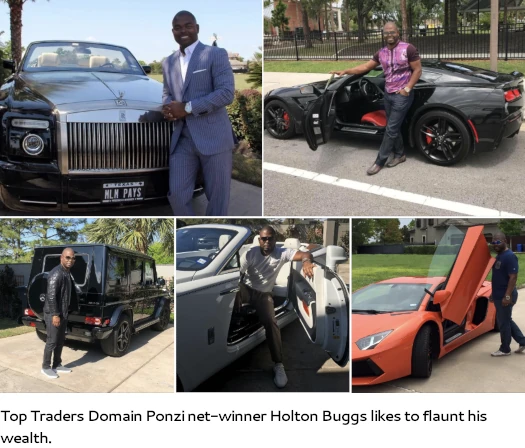 In addition to funneling his own Ponzi schemes into Traders Domain, Buggs also directly recruited into it.
I believe the bulk of these efforts saw Buggs pillage iBuumerang distributors through its Ellev8 platform.
Additional Traders Domain accounts believed to be attached to Buggs include:
MBH Iconics – $10,595,368
Buggs Legacy – $5,129,358
MBH Reserves – $4,874,961
Meta Bounty – $4,569,703
MBH Escrow – $4,360,654
Buggs was approached by Coffeezilla for comment but did not respond.
2. Michael Shannon Sims ($84,739,551)
Mike Sims positioned himself as the money guy behind a few of the MLM Ponzi schemes funneling into Traders Domain.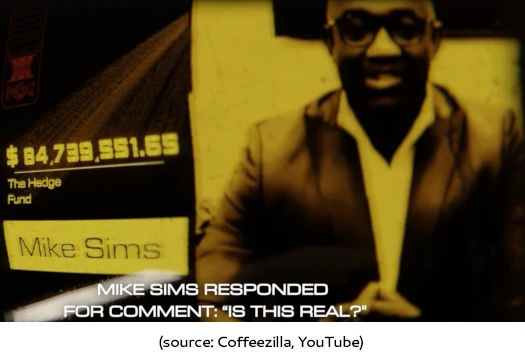 Through Yas Castellum, Sims and brother in law Todd Brisco handled the money laundering for Traders Domain too.
This took place through Algo Capital, of which Sims represented himself to be Director of International Business.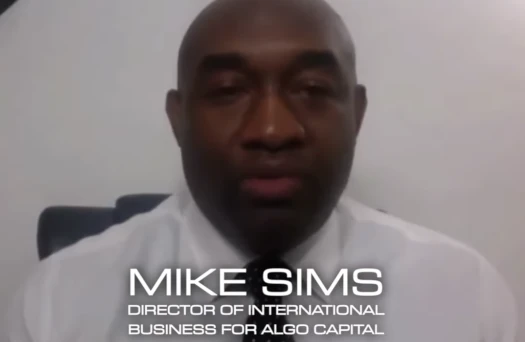 Algo Capital collapsed shortly after Traders Domain collapsed.
Getting back to MLM, Sims is a co-founder of the OmegaPro MLM crypto Ponzi scheme.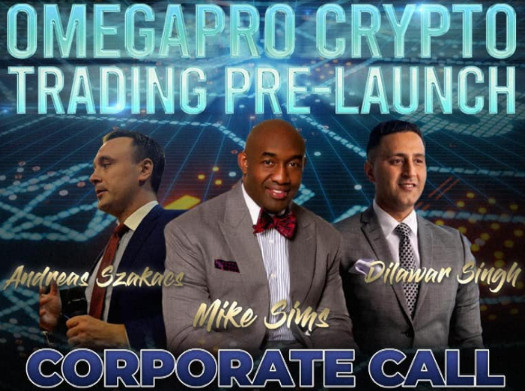 OmegaPro collapsed in late 2022, around the time Traders Domain collapsed.
Sims also appears to have had a direct hand in Holton Buggs' Meta Bounty Hunters and Meta Bounty Huntresses Ponzi schemes – otherwise it's a massive coincidence he attended the scam's 2022 launch event in Florida.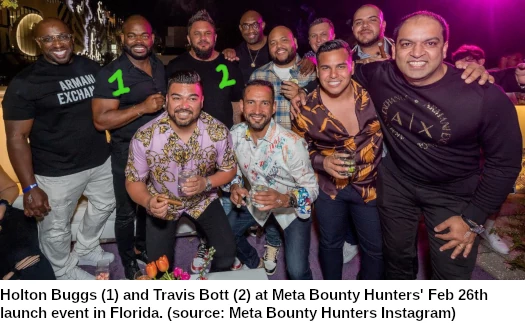 I didn't name Sims in the caption but he can be seen in the above photo center back-row (to the right of Travis Bott, marked "2").
In what appears to be a "tip of the iceberg" regulatory strike at the much larger Traders Domain Ponzi scheme, Sims and several defendants were sued by the CFTC in February 2023.
In March 2023 Sims consented to an asset freeze, pertaining to the CFTC's $145 million dollar lawsuit. Whether that adequately captures Sims wider Traders Domain theft is unclear.
Coffeezilla reached out to Sims for comment. When confronted with evidence of his involvement in Traders Domain, Sims' only remark was, "Is this real?"
3. Gilbert Pardla ($59,142,707)
Gilbert Pardla stole money through Traders Domain via the shell company Disruptive Tech.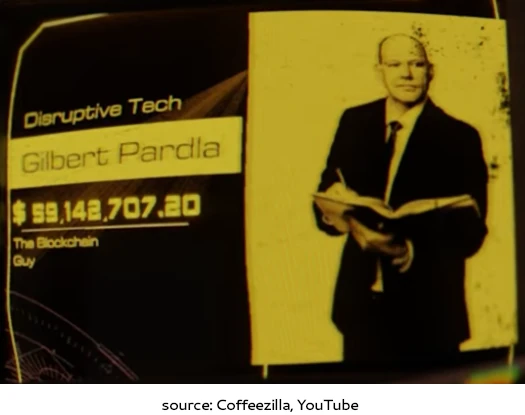 Pardla was part of the collapsed DagCoin Ponzi scheme. Pardla provided financial services to DagCoin through the Estonian shell company SwipeX LTD.
In October 2022, around the time Traders Domain collapsed, Pardla was arrested by Estonian authorities on DagCoin related criminal charges.
There have been no updates on Pardla's status since his arrest.
4. Stormy Wellington ($26,540,315)
Stormy Wellington, aka Coach Stormy, cites herself as a "top leader in the world of network marketing".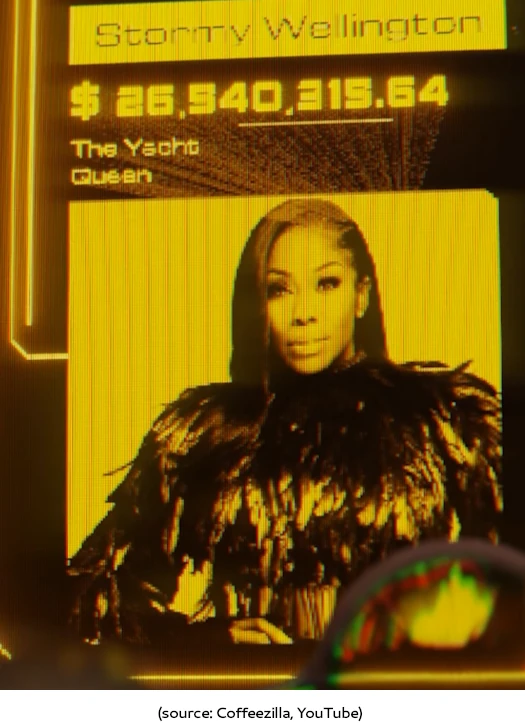 Wellington was likely recruited into Traders Domain by Holton Buggs.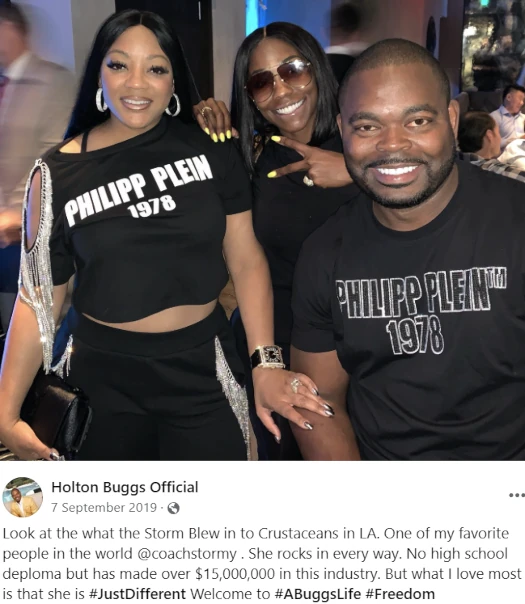 Wellington is currently a top earner in Total Life Changes, a weight loss MLM company with an autoship recruitment business model.
Total Life Changes founder and CEO Jack Fallon was also in Traders Domain (see #15 below).
Whether Wellington recruited any of her Total Life Changes downline into Traders Domain is unclear.
Despite being one of Traders Domain's biggest net-winners, Wellington told Coffeezilla she was a "large investor who got scammed".
5. Earlene Buggs ($17,404,854)
Earlene Buggs is the wife of Holton Buggs.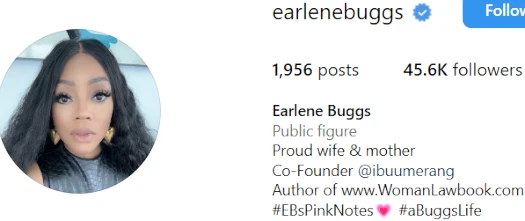 On social media Earlene cites herself as co-founder of Buggs' iBuumerang MLM company.
6. Law Payne ($15,909,642)
Law Payne is a promoter of Click Funnels.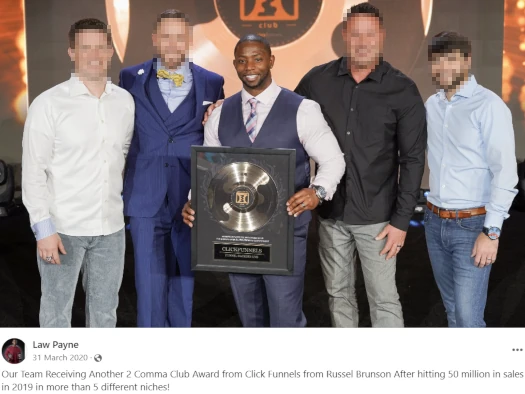 Other than noting Payne is a crypto bro…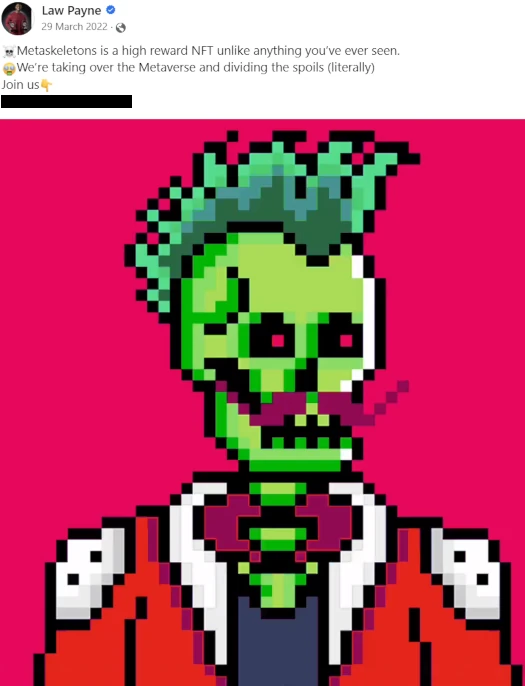 …I'm unclear on his specific route into Traders Domain.
7. Eric Worre ($14,615,225)
Like Holton Buggs, Eric Worre is another MLM industry figure that has been around for decades.
On his journey to become a multimillion-dollar producer who built sales organizations totaling over 500,000 distributors in more than 60 countries, he had his share of setbacks – like having to rebuild his organization seven times in his first three years.

Today Eric is one of the most respected, admired, trusted, and sought-after thought leaders in Network Marketing.
Also like Buggs, there's absolutely no excuse for Worre's involvement in blatant Ponzi schemes.
BehindMLM documented Eric Worre's descent into fraud in early 2022. Our May 2022 article followed Worre joining the Dubai MLM Ponzi circuit.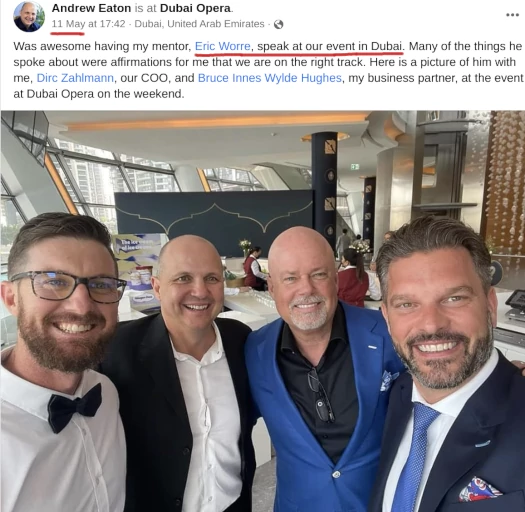 Worre getting down and dirty with Dubai's Ponzi schemes culminated in him signing on as part of OmegaPro's executive team.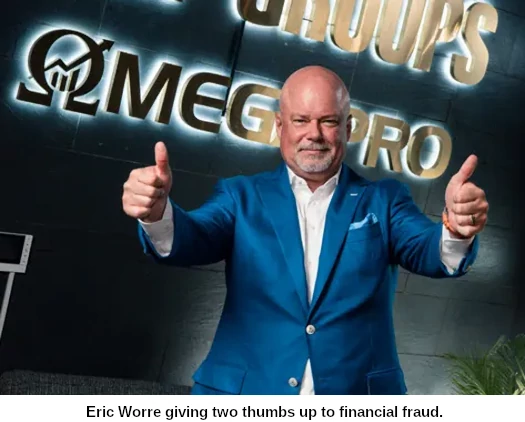 Worre's association with OmegaPro likely saw him introduced to Traders Domain through co-founder Mike Sims.
Worre runs Network Marketing Pro, which provides him access to MLM top earners.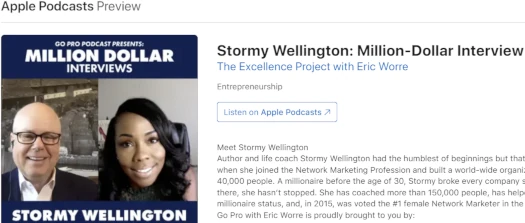 I've heard rumblings of Worre recruiting MLM top earners he had access to into Traders Domain. Nothing I can personally verify though so I'll leave it there.
8. Alan Bagamaspad ($8,615,024)
Alan Bagamaspad, originally from the Philippines and now believed to be a resident of California, has been promoting MLM crypto Ponzi schemes for years.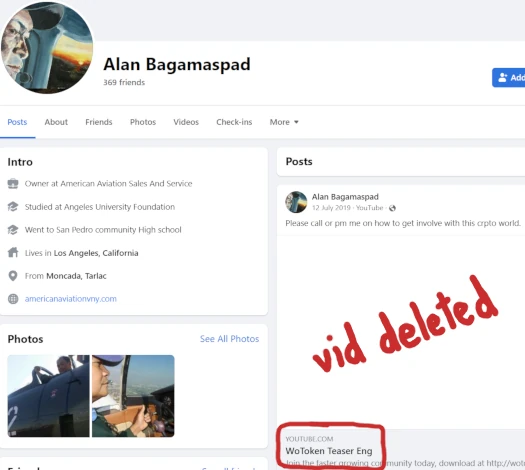 WoToken was an MLM crypto Ponzi that launched in 2019. After it collapsed, WoToken's co-founders were arrested in China in 2020.
After WoToken collapsed, Bagamaspad appears to have gone underground.
9. Robert Rakowski ($8,314,789)
Robert Rakowski is a top earner in Organo Gold, Holton Bugg's old MLM company.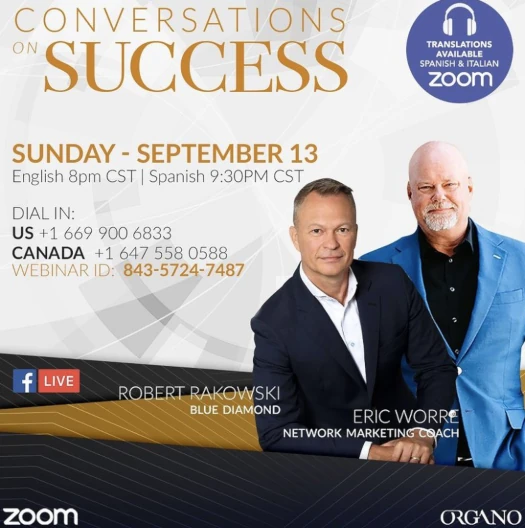 Rakowski is also associated with Eric Worre.
I'm not sure how Rakowski was introduced to Traders Domain but it was likely through either Buggs or Worre.
10. Rabu Gary ($7,539,343)
Rabu Gary is a US-based serial promoter of MLM crypto Ponzi schemes. Gary coordinates his scamming through "United Investment Group International" (aka UIGI Social Club).
Over the years BehindMLM readers have tied Gary to Daisy AI (2020), Troncase (2021) and NovaTech FX (2022).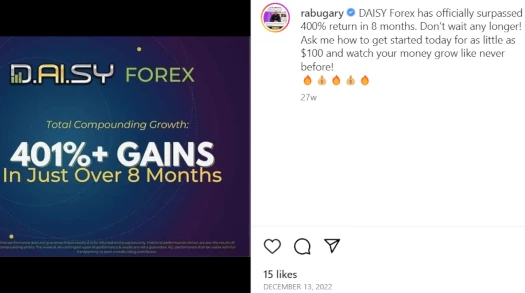 In 2020 a data leak revealed Gary was a top earner in Mirror Trading International.
MTI collapsed in October 2020. CEO Johann Steynberg was arrested in Brazil on an international arrest warrant in late 2021.
The CFTC sued CEO Johann Steynberg in July 2022, alleging Mirror Trading International was a $1.7 billion Ponzi scheme.
Gary was a top promoter in Holton Buggs' Meta Bounty Hunters and Meta Bounty Huntresses Ponzi schemes.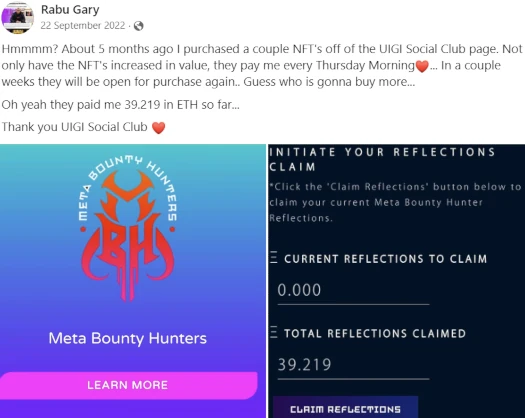 This paved the way for Buggs introducing Gary to Traders Domain.
Gary likely made considerable commissions recruiting his UIGI Social Club downline into Traders Domain.
After Coffeezilla's Traders Domain video came out, Gary was publicly called out by the YouTube channel "Pocket Watching with JT".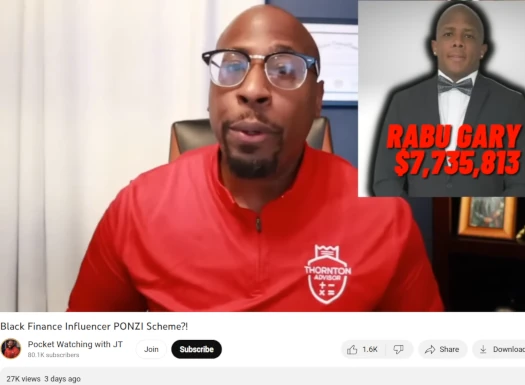 Instead of acknowledging his Ponzi scamming, Gary responded to JT by issuing a cease and desist.
Earlier today Gary addressed his involvement in Traders Domain. In a video uploaded to FaceBook, Gary further insulted his victims by claiming he didn't "get a red penny" through Traders Domain.
Gary maintains Traders Domain, an estimated half billion Ponzi scheme, is "a company in good standing" that's just "going through a hiatus".
11. Alexis Romano ($7,061,124)
Alexis Romano is a top earner in Isagenix.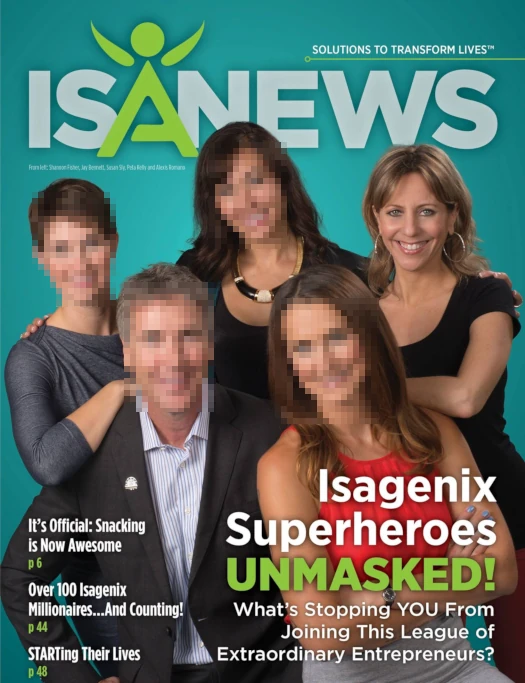 Whether Romano recruited any of her Isagenix downline into Traders Domain is unclear.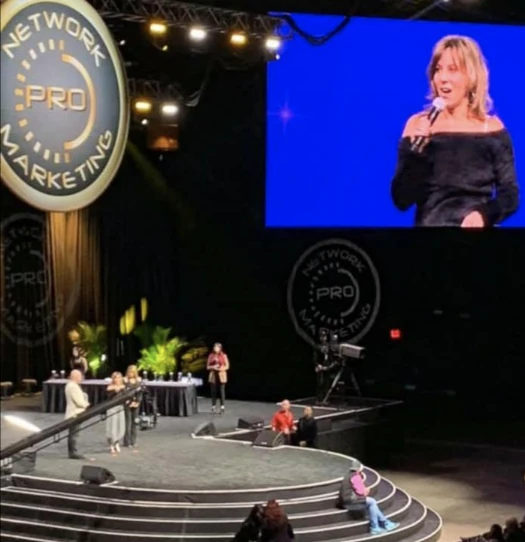 Romano is associated with Eric Worre, so it's likely he introduced her to the Ponzi scheme.
12. Marina Worre ($6,895,623)
Marina Worre is the wife of Eric Worre.

On social media Marina refers to herself as the CEO of Eric Worre's Network Marketing Pro company.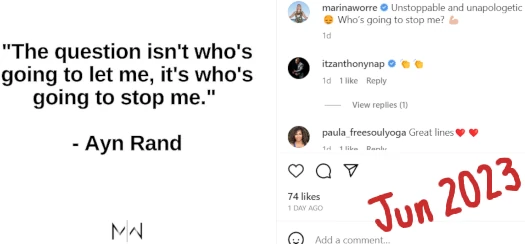 Marina also claims she's an "advocate for women" and founder of "The Most Powerful Women in Network Marketing" and Worre Studios.
13. Tara Romano ($6,036,157)
Tara Romano is a top earner in Isagenix.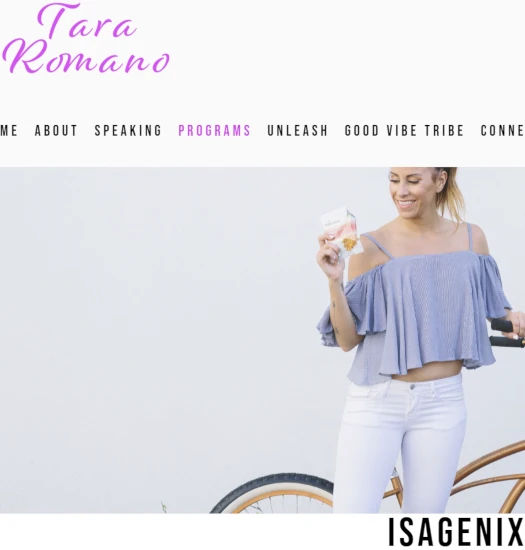 Romano being tied up in Traders Domain likely ties into Alexis Romano's involvement.
14. Alayna Stepter ($5,939,846)
I don't have anything specific but public records suggest Alayna Stepter is tied to Mike Sims.
15. Jack Fallon ($5,809,184)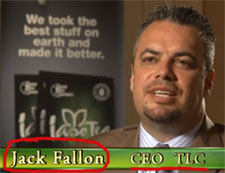 Jack Fallon is the founder and CEO of Total Life Changes.
As detailed above in #4, Total Life Changes top earner Stormy Wellington was also in Traders Domain.
I can't be 100% sure but it's likely Holton Buggs recruited Wellington who then recruited Fallon.
Fallon got bitten by crypto brainrot in late 2021 or early 2022.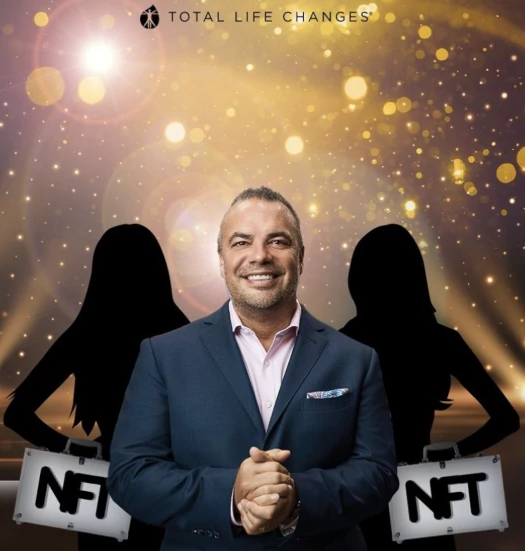 In his pursuit to ram crypto into Total Life Changes' MLM opportunity, Fallon created a memorable MLM crypto disaster.
Fallon's and Wellington's involvement in Traders Domain strongly suggests other TLC distributors were likely recruited into the Ponzi scheme under them.
16. Travis Bott ($4,958,288)
While he stole almost $5 million through an account attached to his own name, Travis Bott also had another Traders Domain account named "MLAgents Community".
The MLAgents Community account held an additional $5,014,315.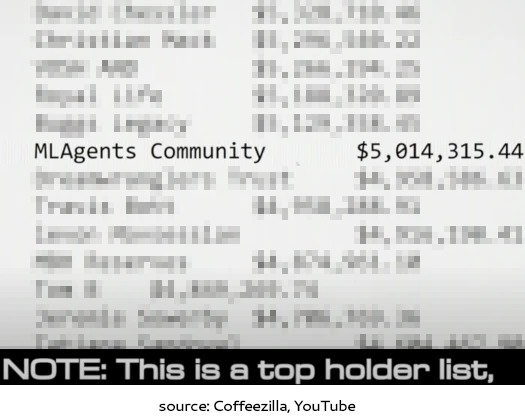 "MLAgents"  is an abbreviation of "Meta Labs Agents".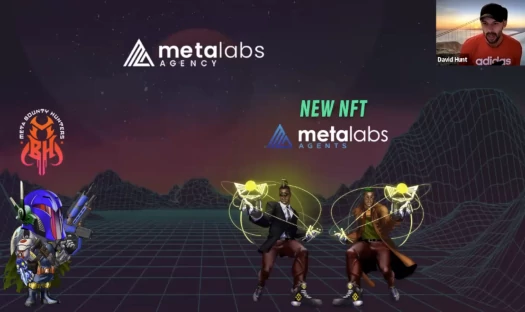 Meta Labs Agents is an NFT Ponzi by Holton Buggs' partner-in-crime Travis Bott.
Whereas Buggs was the promotional guy, Bott worked behind the scenes and handled the "tech" side of the scams.
This took place through Meta Labs Agency, Bott's failed NFT Ponzi factory.
Prior to teaming up with Buggs, Bott already had a long association with MLM Ponzi schemes.
Travis Bott first appeared on BehindMLM's radar in mid 2017. We tied Bott to Divvee's illegal securities fraud offering, through Ryze AI.
Bott reemerged in late 2017 with Westmyn, a shell company used commit securities fraud through Investview's Wealth Generators.
Investview was subpoenaed and subsequently fined $150,000 by the CFTC in 2018.
A year later Travis Bott went solo with Onyx Lifestyle.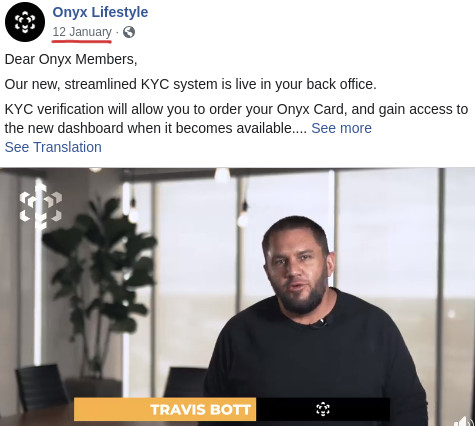 In mid 2021 what was left of Onyx Lifestyle was rolled into Digital Profit.
Digital Profit imploded with a "bad trades" exit-scam in August 2021. Investors lost hundreds of thousands of dollars.
17. Jeremie Sowerby
I can't 100% confirm his involvement but I believe Sowerby's cryptocurrency fraud dates back to BitClub Network.
BitClub Network was a crypto mining MLM company launched in 2014.
The scam's owners were arrested in 2019, with the DOJ confirming BitClub Network was a $722 million dollar Ponzi scheme.
BehindMLM has been tracking Sowerby's confirmed securities fraud since 2019, beginning with Dunamis Network.
Dunamis Mining was an MLM crypto "mining" themed Ponzi launched in early 2019.

A few months after launch, Sowerby (right) put BitClub Network scammer Joe Abel in charge and rebranded as Dunamis Global Tech.
Dunamis Global Tech collapsed by the end of 2019. Sowerby sold the affiliate investor base off to Travis Bott's Onyx Lifestyle Ponzi.
After Dunamis Global Tech came Kannabiz Koin and My Blockchain Life, the latter of which would eventually become My BlockX.
Sowerby, a Canadian national living in the US, was sued by the Arizona Corporation Commission for My BlockX related securities fraud in late 2022.
At time of publication the ACC's case is still playing out.
18. Eduard Khemchan ($4,489,949)
You won't find him on the company's website but Eduard Khemchan is credited as a co-founder of the Daisy AI MLM crypto Ponzi scheme.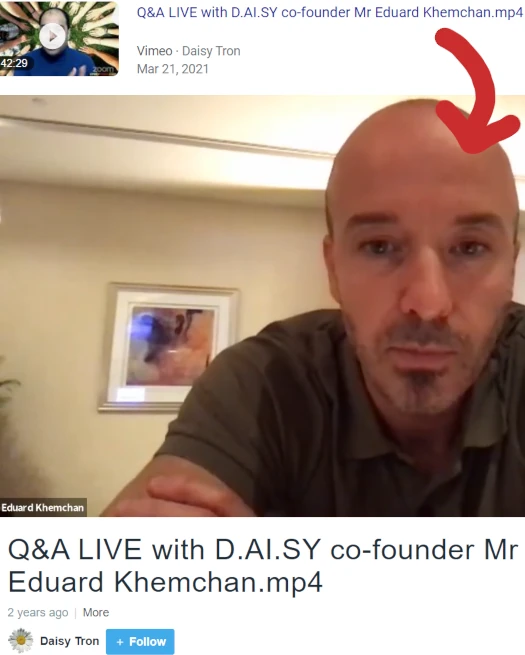 It's worth noting the individual hosting the above 2021 webinar is Avinash Nagamah, iBuumerang's "Travel Savings Ambassador for Europe".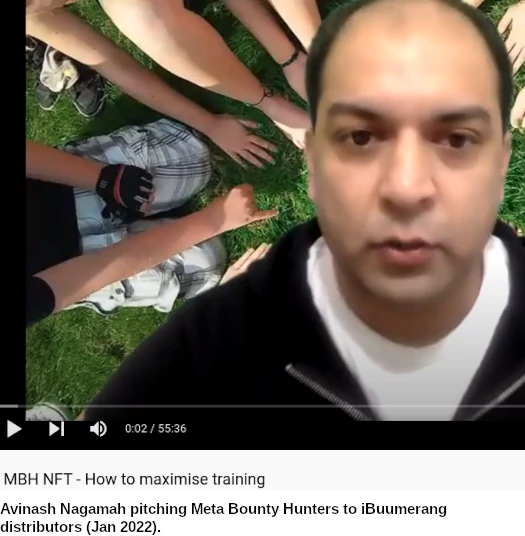 Due to his proximity of Holton Buggs and iBuumerang, Nagamah was heavily involved in Meta Bounty Hunters and Meta Bounty Huntresses.
It's assumed Nagamah was also invested in Traders Domain, making him likely another Holton Buggs recruit.
19. Savvy Wallet ($4,336,635)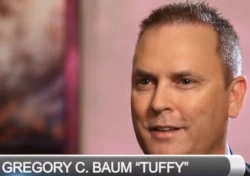 Savvy Wallet ties Frank DiCrisi and Gregory "Tuffy" Baum to Traders Domain.
BehindMLM first reported on the link between Savvy Wallet and Traders Domain back in February 2023.
In a nutshell, Oscar Garcia, DiCrisi and Baum were running the since collapsed Batched Ponzi scheme.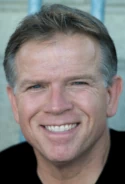 At some point DiCrisi (right) and Baum began funnelling Batched investor funds into Traders Domain through Savvy Wallet, a crypto payment processor they owned.
In mid 2022 the SEC contacted Batched requesting information about the business.
Towards the end of 2022 DiCrisi and Baum cut Garcia out.  Batched went on to collapse around the same time Traders Domain collapsed.
The SEC's investigation into Batched and Garcia (and presumably Baum and DiCrisi) is ongoing.
20. Nicola Smith Jackson ($4,238,715)
Nicola Smith Jackson claims to have "over 25 years of entrepreneurial experience".
Jackson cites involvement in two MLM companies on her LinkedIn profile; Ardyss International (2008-) and Financial Education Services (2014-).
Smith's LinkedIn places her in Atlanta, Georgia. In 2021 the Atlanta Attorney General's Office fined Financial Education Services $1 million for
operating an illegal credit repair business and using unlawful and deceptive practices in their multi-level marketing structure.
The FTC sued Financial Education Services in May 2022, alleging the MLM company was a $467 million pyramid scheme.
At time of publication the FTC's case is still active.
Jackson is associated with Eric Worre…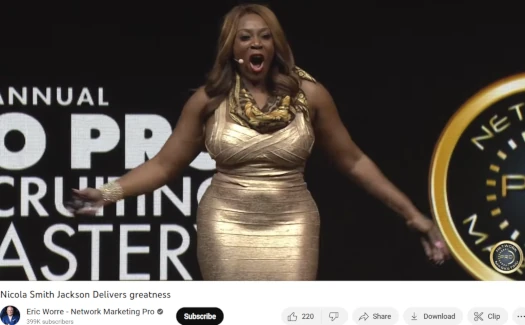 …so it's likely he recruited her into Traders Domain.
Names I'm not 100% sure of
There are a few names on Coffeezilla's Traders Domain shortlist that I'm not 100% sure of.
First off we have "Steve L" coming in at $6,097,326.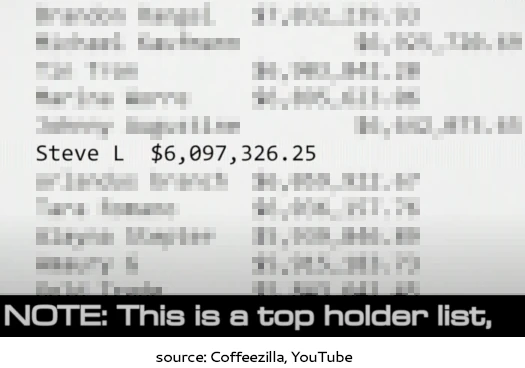 I believe this could be Steve Lawson, a serial promoter of MLM Ponzi schemes.
"Dean Grey" could be William Dean Kosage, who started off his MLM career in Amway.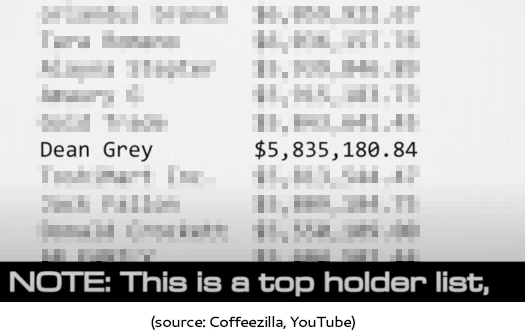 Mr. Grey also has extensive experience in Direct Selling. By the age of twenty three, Mr. Grey became the youngest recipient of Amway's Executive Diamond award for growing the revenue of his Amway direct sales business' into the largest top 0.002% of the organization.

Dean would speak 4x a year to coliseums full of people in his organization in over 18 countries for over a decade.
Amthrax tied Grey to Allysian Sciences in 2015. That same year Grey founded Skylab Apps, an app development company.
Adam Powell is up for ($7,140,005)…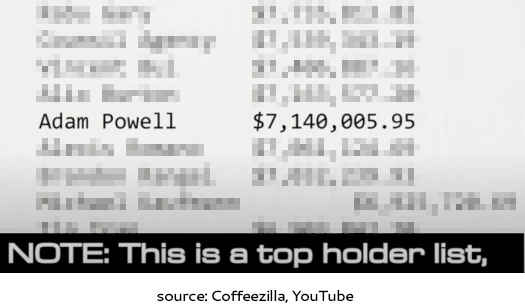 …and is probably tied to Travis Bott through his wife Cassandra Powell Bott.

Public records link Travis Bott and an Adam Powell as relatives: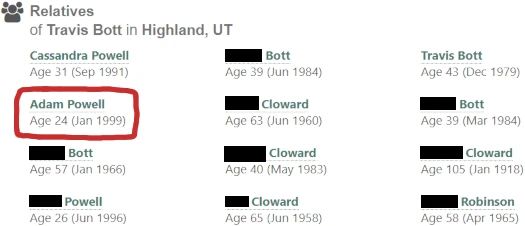 I can't vouch for the accuracy of the above records though, hence the uncertainty.
What happens now?
As previously stated, the CFTC's Yas Castellum lawsuit does name Traders Domain players but remains a "tip of the iceberg" lawsuit.
There are far more names and a great deal more money attached to Traders Domain than the CFTC has filed suit over.
I wouldn't be surprised if at some point we see the DOJ file charges, but against who and when I can't say.
Over the past few years we've seen the SEC and DOJ team up to take out Ponzi schemes, its operators and top promoters (e.g. Forcount, the "Mike G Deal", Forsage, AirBit Club etc.).
Considering the size and scope of Traders Domain, I'd honestly be shocked if this doesn't happen.
At the very least we're looking at securities fraud, conspiracy to commit securities fraud, wire fraud, conspiracy to commit wire fraud and money laundering (note not all of these offenses will apply to all of Traders Domain's net-winners).
As I was publishing BehindMLM's own "tip of the iceberg" Traders Domain MLM links articles back in February, I stated;
If all of this fits together as I think it does, given the amount of people involved and the millions laundered (I'd guess over a billion through OmegaPro alone, if not high hundreds of millions), this convoluted web of Ponzi schemes places Sims, Safranko, Worre and Buggs at the center of the largest US-based "in house" MLM Ponzi empire I've seen in years.

I haven't seen people sabotaging their personal and professional reputations this hard since Zeek Rewards (Troy Dooly, Gerry Nehra, ANMP etc.).
The Traders domain MLM fallout has only increased since then, with more and more names being added to the shame list.
And keep in mind, presently I'm working off an abbreviated top 500 list. If Coffeezilla does wind up providing me a copy of the full top 500 list, I'm probably going to be holed up researching for weeks.
Despite Traders Domain itself not being an MLM Ponzi scheme, its broad MLM links are easily the biggest MLM scandal I've seen since launching BehindMLM in 2009.
Reputations that took decades to build have been obliterated with one collapse.
Every single person involved in Traders Domain should be utterly ashamed and publicly apologizing profusely to the people they scammed and stole from.
Self-incrimination concerns be damned, we're well past that.