Mirror Trading International's Johann Steynberg arrested in Brazil

Brazilian authorities have arrested Mirror Trading International CEO Johann Steynberg.
Steynberg was picked up Goiania on an international arrest warrant issued by Interpol.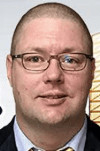 As reported by UOL, quoting an local police officer, Brazilian authorities had been tracking Steynberg (right) for some time.
After an intense work of identification and follow-up, and with the help of information passed on by the Federal Police, it was possible to identify and approach the suspect, who presented a false document at the time of the approach.
Following his arrest on December 29th, Goiania police raided Steynberg's local residence. "Two false documents, two laptops, a cell phone and six credit cards" were seized.
The "false documents" are believed to be identity papers, suggesting Steynberg was possibly in possession of three fake identities.
Following Mirror Trading International's collapse in late 2020, Steynberg fled South Africa.
Steynberg's wife, Nerina, would later confirm he was in Brazil.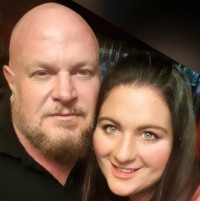 Although Steynberg was presented as Mirror Trading International's CEO, the Ponzi scheme is believed to have been run by Clynton and Cheri Marks.
To date South African authorities have taken no action against the Marks.
The FSCA announced they "might" fine Mirror Trading International last July. Since then there have been no updates from South Africa.
Frustrated investors have had to rely on civil liquidation proceedings to recover losses.
Total Mirror Trading International investor losses have been pegged at over half a billion dollars.
Clynton Marks is engaged in a legal battle to keep bitcoin stolen through Mirror Trading International.
Pending updates out of Brazil, and the off-chance South African authorities do anything, stay tuned…
Update 8th January 2022 – Local media are reporting Steynberg, married, was arrested at his Brazilian girlfriend's residence.