Holton Buggs, Organo Gold & IQ Chain… here's what we know.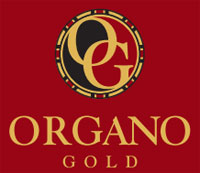 About a month ago Organo Gold announced a partnership agreement with Digital Skynet.
The partnership agreement will see the launch of an as of yet unnamed joint-venture between the two companies.
Also part of the agreement, and what caught the attention of many, was Holton Buggs appointment as 'executive advisor to Digital SkyNet's 'Ormeus' subsidiary and the newly formed strategic joint venture company owned by ORGANO and Digital SkyNet'.
Has Holton Buggs been bitten by the MLM crypto Ponzi bug and will he drag Organo Gold down with him?
Here's what we know…
Digital SkyNet is the parent company of Ormeus Global. Both companies are believed to be owned and operated either in full or in part by John Barksdale.
Ormeus Global is your typical MLM Ponzi points come altcoin exit-scam scheme.
ORME, the shitcoin attached to Ormeus Global, pumped to just over $5 last December. It has since dumped to its current value of around 17 cents.
As of March 2018, Ormeus Global affiliates reported non-payment of commissions "for over a year".
In an attempt to resuscitate Ormeus Global, Barksdale launched IQ Chain earlier this year.
IQ Chain was more of the same trading bot ROI nonsense (BITCONEEEEEEEEE!), only this time through ORV points.
The internal value of ORV points are manipulated by IQ Chain. ORV isn't publicly tradeable and doesn't exist outside of the IQ Chain and Ormeus Global opportunities.
ORV are essentially Ponzi points, or what ORME started off as before it went public and crashed.
Where does Holton Buggs fit into the Ormeus Global and IQ Chain Ponzi schemes as an Executive Advisor?
Who knows.
What we do know however is that Buggs is apparently gearing up to launch a new cryptocurrency opportunity that's supposedly currently in prelaunch.
Yesterday BusinessForHome went so far as to claim it was a joint-venture between Organo Gold and IQ Chain, with the aim of launching a crypto investment opportunity in the US.
In his article, Nuyten went on to claim Buggs and Barksdale were 'currently recruit(ing) top leaders on/for the USA market'.
Reception to Nuyten's article has been mixed.
Buggs himself responded and rebutted Nuyten's claims;
We have invested to the better of 3 months to do something the opposite of what this article says.

Selling Crypto is something I have been against my entire career and that will never change.

Too many people have been hurt by the scams. We decided to do something the right way and use Blockchain as innovation not a product.
Comments from other readers however strongly suggest some sort of opportunity is being pitched and marketed – complete with whitepaper.
One BFH reader, Jeremy Roma, even went so far as to claim he was in Bugg's "prelaunch team".
As part of the prelaunch team, I assure you this article is 100% innaccurate, and if this article we're accurate, WE WOULD 100% AGREE!

Crypto mlms are not legitimate, and when you see the caliber of leaders involved with this game-changing project, AND WHAT WE ARE ACTUALLY LAUNCHING, you'll see that THIS ARTICLE IS BASED ON ????

AND COMPLETE HOGWASH. Feel free to inbox me for accurate info and prelaunch positioning, rest assured we are what many have been waiting for!!
As I understand it Roma is just coming off the collapse of WGN in the US.
He's pretty tight with Buggs;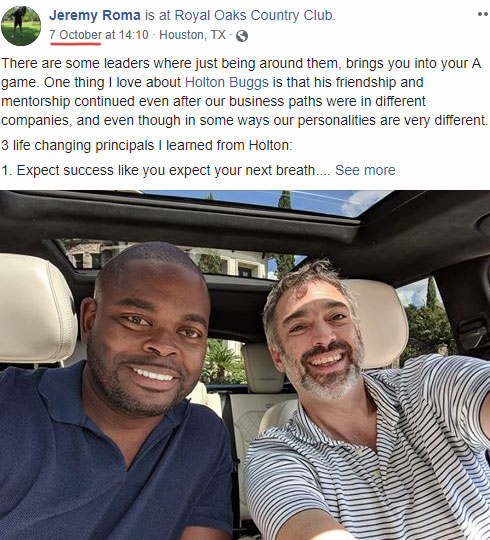 And earlier this month he was in Thailand on business (WGN has/had a large affiliate-base in Thailand and it also just happens to be where John Barksdale currently resides):

Fun Fact: Jeremy Roma has been terminated from Organo Gold four times for, among other things, cross-recruiting and P&P violations.
Each of the four Organo Gold distributorships Roma held were under Holton Buggs.
So we know Buggs is gearing up to launch something crypto-related in partnership with John Barksdale's Oremus Global and/or IQ Chain Ponzi schemes.

Where does Organo Gold fit into this?
Apparently they don't.
Patrick Miranda, General Counsel for Organo Gold Canada, writes;
I can definitively state that there is NO relation of Digital Skynet to any MLM or other Direct-sales model to which we are a party.

Our owners' J-V with Digital Skynet is to further the use and applications of block-chain technologies within all platforms of commerce including the MLM model — for example: verifying point of production, authenticating "Organic" and other Certifications of the ingredients in our products, real-time product inventories and logistics, etc.

I don't know who "Tammy Riley" is; but the opportunity she is speaking of has nothing to do with Organo Gold.

Again, I can state un-equivocally, OG wants NOTHING to do with crypto currencies; for the simple fact of the matter that we would lose all of our financial facilities.
Fair enough. But the obvious question now is how is Holton Buggs going to manage his Ormeus Ponzi responsibilities, whilst maintaining his position in Organo Gold corporate?
Buggs is currently Organo Gold's Chief Visionary Officer and Global Brand Officer.
I mean surely you'd have to be naive to think Buggs' connection to Organo Gold wouldn't be used to market Ormeus and IQ Chain?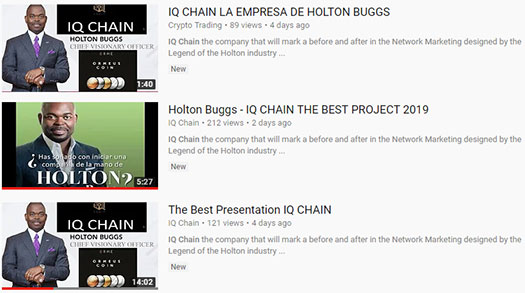 With all that in mind, here's a question I posed to Patrick Miranda;
Theoretically, if Buggs was launching a new cryptocurrency opportunity, what effect would that have on his executive role within Organo Gold?
To which he replied;
While we can't restrict Holton from providing consulting services to them; there is certainly a fine line which he cannot cross given his relationship with OG.

He would be in a Conflict of Interest ….
The JVA agreement between Organo Gold and Digital Skynet meanwhile contains non-compete provisions governing competition between the two companies.
Without disclosing the particulars of the JVA, I can say that there are provisions restricting direct competition between Digital Skynet and Organo Gold, provisions relating to impairment of our goodwill and enforcement remedies (amongst other remedies), which Digital Skynet and its principals must adhere to.
I obviously can't predict the future but it seems pretty obvious Buggs role within Digital Skynet is going to cause problems for Organo Gold down the track.
By their own admission, Organo Gold doesn't seem to want anything to do with the MLM side of the cryptocurrency niche.
The company even went so far as to issue a new press-release today further clarifying their position;
Our Joint Venture with Digital SkyNet is a technology development JV;  there is no pre-launch or launch.

Digital SkyNet provides Blockchain technology and software development to improve our global operations platform using Blockchain.

The JV has nothing to do with coins or crypto currency.  There is no Comp Plan associated with this Joint Venture.

The new Joint Venture Company formed between ORGANO and Digital SkyNet is solely for technology development collaboration between the companies and strategic deployment of newly developed technology.

The ORGANO Technology Innovation Group will be releasing several newly developed IT platforms over the next 18 months.
Logically then this makes having arguably their most recognizable public figure knee-deep in the MLM cryptocurrency niche, through another company no less, problematic.
And in the crossfire you have Organo Gold distributors, no doubt wondering why their Chief Visionary Officer's new vision no longer includes them.
I have a strong feeling something's going to break here. Stay tuned…
Update 17th November 2018 – Ted Nuyten has deleted his original IQ Chain article, as cited above.
The article URL now redirects to a regurgitation of Organo Gold's Digital Skynet press-release.