Mike Sims consents to Yas Castellum Ponzi injunction

Michael Shannon Sims, known in the MLM industry as Mike Sims, has consented to a preliminary injunction.
The injunction pertains to commodities fraud charges brought by the CFTC.
The CFTC's January 2023 filed charges are in relation to a series of Ponzi schemes run by Sims (below), Todd Brisco (Sims' brother in law), Tin Tran, Francisco Story and Frederick Safranko (aka Ted Safranko).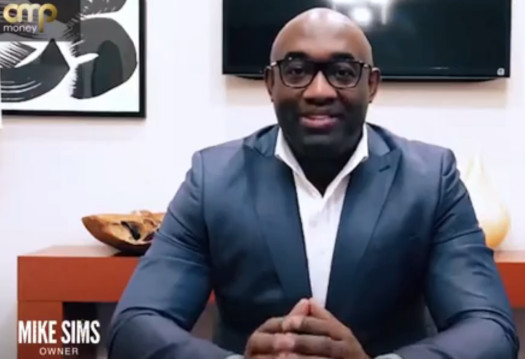 Through their interconnected Yas Castellum Ponzi schemes, Sims and his co-defendants allegedly defrauded consumers out of at least ~$145 million.
Sims' role within the Yas Castellum Ponzi schemes scams was on the money laundering side of things.
Brisco transferred most of the Pool Participant funds to the Tran Pools and a small portion to another firm.

Brisco did so at the direction and with the assistance of Mike Sims, his brother-in-law and the purported CEO of the firm that was supposed to trade on behalf of Yas Castellum LLC.

Sims instructed Brisco to disguise the transfers as payments for "services" so the scheme would not be discovered.
On February 6th, the CFTC was awarded a Statutory Restraining Order (SRO) against the Yas Castellum defendants.
The SRO effectively froze funds attached to the Yas Castellum Ponzi schemes, including related assets and funds under the control of the Defendants.
On the basis the CFTC had demonstrated violations of the Commodity Exchange Act, was likely to prevail at trial, and there being "a reasonable likelihood that Defendants will transfer or dissipate assets or destroy records", the court further granted the CFTC access to the Defendants' financial records.
As per a March 30th consent order Sims has agreed to convert the SRO, as it pertains to him, into a preliminary injunction.
As per the terms of the consented preliminary injunction, Sims is preliminary restrained from
committing further violations of the Commodities Exchange Act;
trading on any registered entity;
entering into any transactions involving commodity interests (including any trading done on Sims' behalf);
controlling or directing trading for or on behalf of any other person or entity;
soliciting funds for the purpose of purchasing or selling commodity interests;
applying for registration with the CFTC (includes applying for exemptions);
opening or accessing any safe deposit boxes;
Sims is further ordered to
preserve evidence and provide the CFTC with open access to "paper documents, ESI, tape recordings and computer discs" he has access to;
provide the CFTC with passwords for any encrypted data and/or devices;
provide the CFTC with a "detailed and complete" catalog of his electronic devices, for the purpose of imaging stored data;
provide the CFTC with a full accounting of his financial records within and outside of the US (including funds, securities, assets, futures, forex, gold, commodity interest transactions, "any other trading" and cryptocurrency);
provide the CFTC with "the names and last known addresses, phone numbers and email addresses" for each of his clients (backdated to April 2020); and
provide the CFTC with the same personal information of anyone holding any funds, securities, commodities interests, assets "or other property" tied to Sims
Any third-parties controlling assets and/or funds tied to Sims has also been instructed said assets/funds are frozen. This is backdated to cover asset/funds acquired from April 2020.
The previously appointed Yas Castellum Temporary Receiver has been upgraded to Receiver, with respect to Sims' assets and business interests ties to the Yas Castellum Ponzi schemes.
Sims will "continue to cooperate fully with and assist" the Yas Castellum Temporary Receiver. This includes granting permission for the Receiver to obtain information related to Sims "business activities and business and personal finances" on his behalf.
Sims is the first Yas Castellum defendant to consent to a preliminary injunction. Proceedings against the remaining defendants continues.
Following extensive research on the matter, BehindMLM believes Sims is at the center of a much wider conspiracy to launder proceeds from multiple collapsed MLM Ponzi schemes.
This conspiracy extends to well-known MLM figures Holton Buggs, Travis Bott and Eric Worre.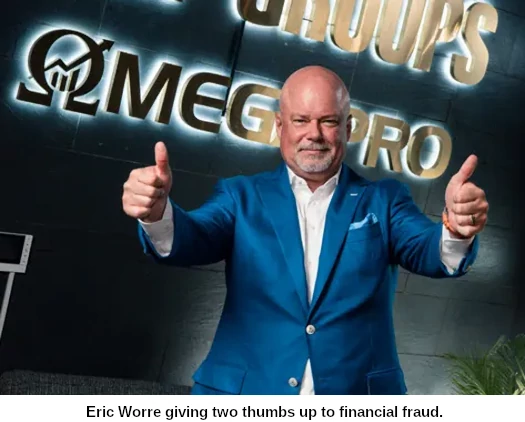 The most notable Ponzi scheme as part of Sims extended fraud empire is OmegaPro.
Sims co-founded OmegaPro with Dubai-based scammers Andreas Szakacs (Sweden) and Dilawar Singh (Germany) in late 2018.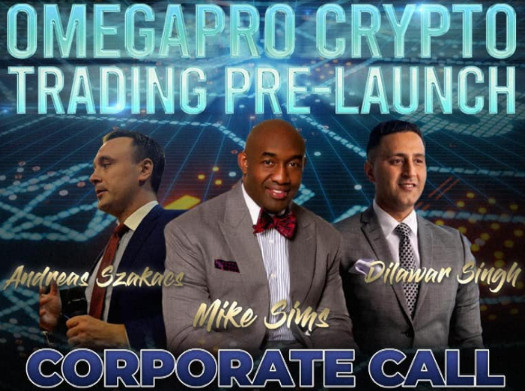 OmegaPro pitched a 200% ROI over 16 months. Following withdrawal problems running into late 2022, BehindMLM called OmegaPro's collapse in November 2022.
The court approved Sims' consented to preliminary injunction on March 30th, the same day the stipulation was filed.
While I can't definitively confirm anything, Sims' consented to preliminary injunction provides potential insight into what's brewing.
(Sims) consents to the entry of this Order and to the use of of this Order in this proceeding and the parties agree that it has no collateral estoppel effect in any parallel state or federal criminal proceedings, i.e. entry of this Order is just for these proceedings and should not prejudice or impair (Sim's) constitutional civil rights in any parallel criminal proceedings.
Stay tuned…