Eric Worre bitten by the Dubai MLM Ponzi bug
I saw a disturbing headline on BusinessForHome today;
Eric Worre Announced As OmegaPro's New Official Strategic Coach
OmegaPro, the Dubai-based MLM Ponzi? Oh dear.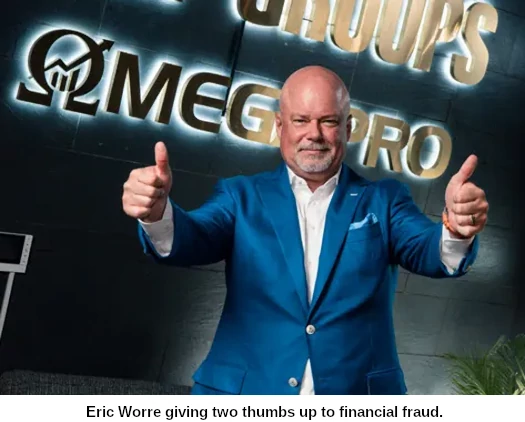 Turns out OmegaPro isn't the only Dubai MLM Ponzi Worre has hitched his Network Marketing Pro wagon to.
I became aware of Worre's association with OmegaPro earlier this year, after he spoke at one of their marketing events.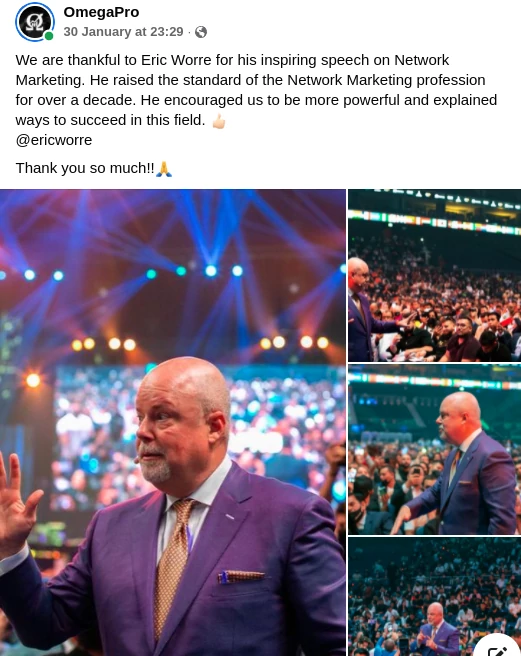 While it is disappointing to see someone with a reputation to lose in MLM speak at a Ponzi marketing event, it's not something BehindMLM would cover in a stand-alone article.
Get paid, rah the audience of a scam up, pose for photo ops (what they're actually paying for), and leave. It happens more often than you'd think.
Worre's latest move though goes far beyond that.
I'm sure OmegaPro have their own version out, but I saw the BFH version so we'll work from that.
OmegaPro bills Worre as "the world's most watched and most trusted human resource for intricate Network Marketing business training and support."
Marketing fluff or no, it makes this all the more tragic;
OmegaPro has now entered into a long term strategic coaching relationship with none other than The Eric Worre to facilitate premium grooming for the premier community as The Official Strategic Coach A frequent speaker at the recurring OmegaPro Super Training Series and The Global Convention – Rise –.

Eric Worre will now be more than just a one-time experience for the thriving community members as he slides into this magnificent role of educating the masses and the top leaders like never before.
And this potential exposure should set off alarm bells;
His training is now viewed by over 5 million people every single week. To date, Worre's Network Marketing Pro community has grown to over a million leaders from over 100 countries around the world.
While it might pick up again, SimilarWeb observed a 74% slump in visits to Network Marketing Pro's website from the US. The US being the most active regulator of Ponzi schemes worldwide, and that brings us to OmegaPro's business model.
There's no ambiguity here; OmegaPro is an MLM crypto Ponzi scheme, run by scammers hiding out in Dubai.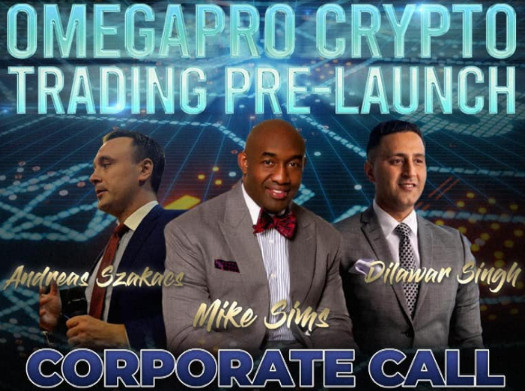 Regulators have already taken action against OmegaPro in Nicaragua, Congo Republic (multiple arrests), Spain (two fraud warnings), Mauritius, Argentina, Colombia, France (two entries on the fraud blacklist), Peru, Belgium and Chile.
BehindMLM maintains that any MLM company committing securities fraud does so because it's a Ponzi scheme.
Worse still, Worre intertwining his Network Marketing Pro brand with fraud isn't a one off.
I went looking on Worre's socials to see if he'd acknowledged his place as the new face of MLM fraud in Dubai.
Instead I found this: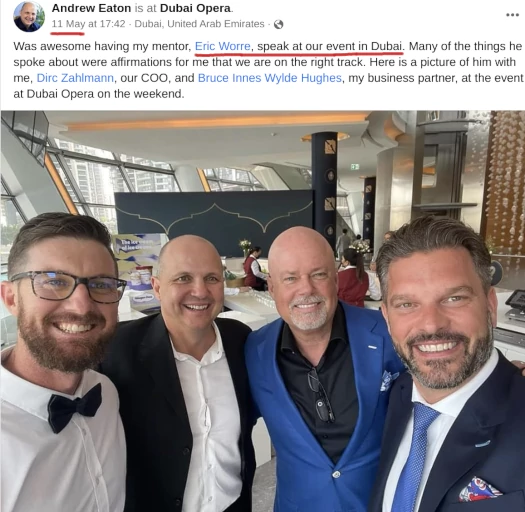 That's Worre rubbing shoulders with GSPartners Ponzi executive Dirc Zahlmann, and top earners Andrew Eaton and Bruce Hughes.
Was awesome having my mentor, Eric Worre, speak at our event in Dubai.
GSPartners put together an event in Dubai in early May, to compensate for owner Josip Heit failing to rock up to their Atlanta event in late April.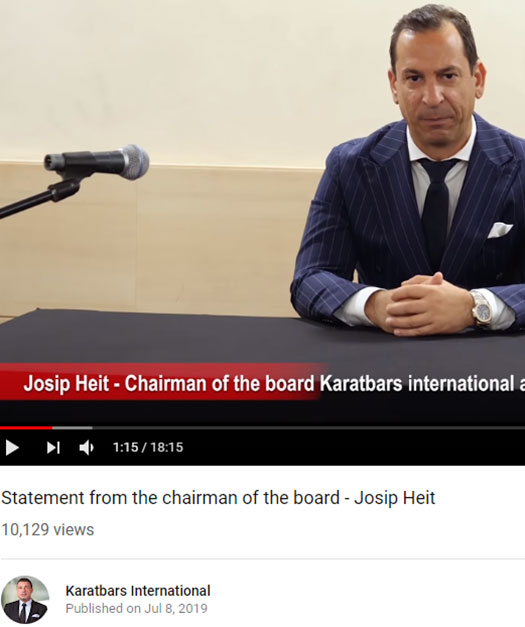 GSPartners is another MLM crypto Ponzi scheme. GSPartners affiliates invest in tokens, get more tokens passively through the scheme, and then hope to cash out previously invested funds on the (increasingly convoluted) backend.
SimilarWeb ranks the US as the top source of traffic to GSPartners website at 57%. Heit didn't travel to the US for GSPartners' Atlanta event because… well, y'know.
After the GSPartners event and in between the OmegaPro announcement today, Worre was on FaceBook showing off new additions to his Las Vegas mansion.
Eric Worre should and does know better. He's been around long enough for all the major US MLM Ponzi busts; Zeek Rewards, TelexFree, OneCoin and BitConnect.
Zeek Rewards reached $600 million. The rest were multi-billion dollar MLM Ponzi schemes.
In its "Eric Worre is one of us" press-release, OmegaPro claims to have 1.8 million investors. Total invested funds and losses building in the background are unknown.
Worre unfortunately isn't the only US MLM event regular seduced by the lure of ill-gotten gains in Dubai.
I recently covered Xifra Lifestyle's relocation to Dubai, on the heels of founder Jonathan Sifuentes' regulatory troubles in the US and Mexico.
Xifra Lifestyle and Sifuentes fleeing to Dubai saw the company rebrand as Decentra. As part of that rebrand, John C. Maxwell signed on as the Ponzi schemes' "official mentor".
In the plug for his "The Power of Five for Network Marketing book", Maxwell claims;
For 30 years, John C. Maxwell has spoken at over 100 Direct Sales & Network Marketing companies.

He has mentored, coached, and trained the top leaders in the industry.
Like Worre, Maxwell should and does know better.
MLM Ponzi schemes seeking legitimacy via association isn't a new thing. We see sports teams, payment processors, charities and sometimes even governments dragged into fraud.
Now we have MLM insiders, who run around claiming to be "the world's most watched and most trusted resource for Network Marketing", openly speaking and endorsing blatant MLM Ponzi schemes.
This conduct certainly helps the scammers running the Ponzis and the likes of Worre's and Maxwell's hip pockets.
How is it helping the MLM industry?