OmegaPro securities fraud warning from Mauritius

OmegaPro has received a securities fraud warning from Mauritius' Financial Services Commission.
As per the FSC's 20th January warning;
OmegaPro Plc ("OmegaPro") is being promoted to members of the public in Mauritius as a company with high-yield investment return.

OmegaPro purportedly uses artificial intelligence in its trading and a bonus is paid to individuals referring this scheme to other persons.

OmegaPro or any other individuals/representatives or promoter groups operating under this name are not and have not, at any point in time, been licensed and regulated by the FSC.
This is the equivalent of a securities fraud warning in other jurisdictions.
OmegaPro markets a 200%+ passive returns Ponzi scheme.
Mauritius is the eight jurisdiction to take regulatory action against OmegaPro.
The FSC's warning follows similar fraud warnings from Argentina, Colombia, Spain, France, Peru, Belgium and Chile.
Alexa ranks top sources of traffic to OmegaPro's website as Colombia (24%), Venezuela (11%) and Nigeria (10%).
Up until recently OmegaPro was being promoted in Japan. Recruitment there seems to have collapsed this month.
OmegaPro is run by Andreas Szakacs, Mike Sims and Dilawar Singh out of Dubai.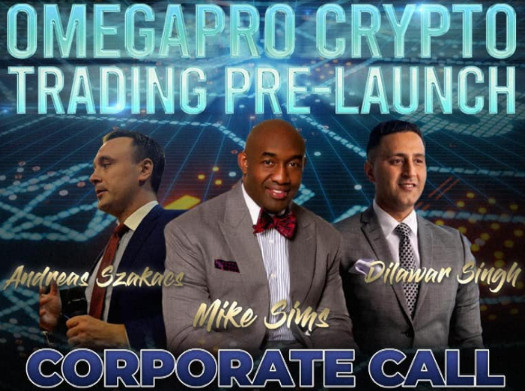 Dubai provides a safe-haven for scammers due to non-existent regulation and limited extradition treaties. It is the MLM scam capital of the world.