Second OmegaPro securities fraud warning from Spain

OmegaPro has received a second securities fraud warning from Spain's Comision Nacional del Mercado de Valores.
The CNMV issued its first securities fraud warning against OmegaPro back in January 2020.
The second March 28th warning focuses on OmegaPro promotion in Spain. As cited by the CNMV, said promotion is taking place through the domain "omegaproltd.com" and "myomegapro.com".
"Omegaproltd.com" was privately registered on June 16th, 2021.
"Myomegapro.com" was registered on March 20th, 2021. David Contreras, through an address in Bogota, Colombia, is listed as the owner.
OmegaPro markets a 200% ROI passive investment opportunity. This constitutes a securities offering, requiring OmegaPro to register with financial regulators.
Being a Ponzi scheme, OmegaPro instead opts to commit securities fraud operate illegally.
In addition to OmegaPro itself being illegal in Spain, so is promotion of the company.
The Comisión Nacional del Mercado de Valores (National Securities Market Commission) warns that:

omegaproworldltd.com

myomegapro.com

OmegaPro LTD

is not authorised to provide the investment services set out in Article 140 of the Spanish Securities Markets Act.
The CNMV's second OmegaPro fraud warning follows similar regulatory action from Mauritius, Argentina, Colombia, France, Peru, Belgium and Chile.
Alexa ranks top sources of traffic to OmegaPro's website as Colombia (27%), Venezuela (12%) and Nigeria (12%).
Up until recently OmegaPro was being promoted in Japan. Recruitment there seems to have collapsed this month.
OmegaPro is run by Andreas Szakacs, Mike Sims and Dilawar Singh out of Dubai.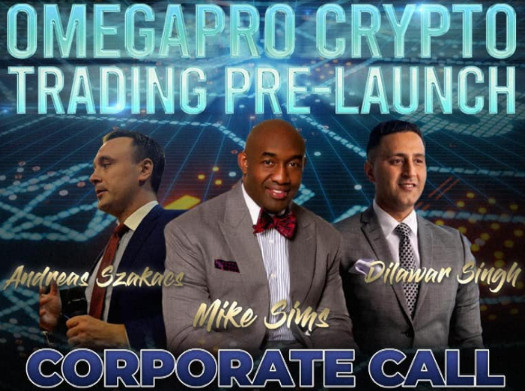 Dubai provides a safe-haven for scammers due to non-existent regulation and limited extradition treaties. It is the MLM scam capital of the world.