SEC file charges against $600M Zeek Rewards Ponzi

Speculation has run rife over the past 24 hours following the surprise closure of Zeek Rewards home office in Lexington, North Carolina.
It was originally believed that the North Carolina Attorney General might have ordered the closure but this was later denied by the NC AG's office.
Following this announcement, it was then reported by North Carolina's "The Dispatch" that Secret Service agents had rocked up to Zeek's offices to take statements from affiliates.
When approached by the Dispatch, Special Agent Glen Kessler informed them that the Secret Service were working with the SEC on an investigation into Zeek Rewards, but that 'the Secret Service does not comment on ongoing investigations'.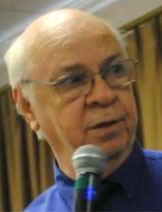 Just hours later, it was then announced the SEC had filed fraud charges in Charlotte, North Carolina and an emergency asset freeze against Zeek Rewards, Zeekler, Rex Venture Group and CEO Paul Burks (photo right).
The SEC claim Zeek Rewards was a $600 million Ponzi scheme on the verge of collapse and that their emergency action to freeze company assets will ensure that 'victims can recoup more of their money and potentially avoid devastating losses'.
According to the SEC's complaint, ZeekRewards has paid out nearly $375 million to investors to date and holds approximately $225 million in investor funds in 15 foreign and domestic financial institutions. Those funds will be frozen under the emergency asset freeze granted by the court at the SEC's request.
Confirming initial and ongoing analysis of Zeek Rewards' business model, compensation plan and cashflow by myself and BehindMLM readers for months on end now, the SEC also claim that
most of ZeekRewards' total revenues and the "net profits" paid to investors have been comprised of funds received from new investors in classic Ponzi scheme fashion.

Last month, ZeekRewards brought in approximately $162 million while total investor cash payouts were approximately $160 million.

If customers continue to increasingly elect to receive cash payouts rather than reinvesting their money to reach higher levels of rewards points, ZeekRewards' cash outflows would eventually exceed its total revenue.
After months and months of Zeek Rewards affiliates, supporters and consultants shouting down the laws of basic mathematics, it's great to finally see that at the end of the day, when push comes to shove, regulators are interested and only interested in following the money to determine whether or not a business is a Ponzi scheme.
When questioned on the amount of affiliate money being paid out as a daily ROI to affiliates, Paul Burks repeatedly stated that this was "proprietary information".
When then COO Dawn Wright-Olivares was asked on a radio show whether or not Zeek used new affiliate money to pay out existing members, Troy Dooly interjected and warned that the answer to that question would "put Zeek out of compliance".
"The obligations to investors drastically exceed the company's cash on hand, which is why we need to step in quickly, salvage whatever funds remain and ensure an orderly and fair payout to investors," said Stephen Cohen, an associate director in the SEC's Division of Enforcement.

"ZeekRewards misused the power of the Internet and lured investors by making them believe they were getting an opportunity to cash in on the next big thing.

In reality, their cash was just going to the earlier investor."
Zeek Rewards' recently appointed COO, Greg Caldwell, even went so far as to just last week claim that all of Zeek Rewards' critics were 'acting on false information' and behaving "unprofessionally".
Unprofessionally you say?
Burks has personally siphoned several million dollars of investors' funds while operating Rex Venture and ZeekRewards, and he distributed at least $1 million to family members.
If only I had a dollar for every time someone left a comment here on BehindMLM about how great of a man Paul Burks was and how much they trusted him.
As for the future of Zeek Rewards,
Burks has agreed to relinquish his interest in the company and its assets plus pay a $4 million penalty.

Additionally, the court has appointed a receiver to collect, marshal, manage and distribute remaining assets for return to harmed investors.
No word yet as to the futures of the rest of Zeek Rewards' corporate staff, their accomplices or their cheerleaders.
Troy Dooly from MLMHelpdesk, credited by Zeek Rewards as an "official company trainer", only minutes ago put out a video claiming that the SEC "didn't close Zeek Rewards". Whether or not Dooly has seen the latest news regarding the SEC court filing is unclear.
The SEC put out a press release less than an hour ago titled 'SEC Shuts Down $600 Million Online Pyramid and Ponzi Scheme'.
What is clear however is that Dooly appears surprised over criticism from fellow network marketers over his involvement with Zeek Rewards over the past few months.
Dooly claims recent criticism directed at him from within the industry "was not expected".
Much has been made of Dooly's reluctance to critically analyse the maths behind the Zeek Rewards business model, compensation plan and commissions structure, with one possible reason being this admission:
I'm not even sure that the Zeek Rewards business was the problem… without a doubt there were times that, just out of spite, I would side with Zeek cause I got frustrated seeing all the negative crap.
Here at BehindMLM I spend a great deal of time analysing MLM business models and whilst I'm no expert, guru or any other such nonsense, I maintain that analysis of a business model, in particular following the money through a compensation plan, wholly is neither "negative" or "positive".
To assert this is beyond childish. Today the SEC didn't shut down Zeek Rewards because they felt negative or positive about the company, they shut down it down because investigation into the business model revealed it was a Ponzi scheme.
The same conclusion I reached when I first looked at Zeek Rewards back in September 2011.
The basis for this conclusion? Nothing more than analysis of the company's business model and compensation plan. Positivity and negativity never even factored into the equation.
Stay tuned for any live updates on this breaking story and in the meantime, feel free to join the live discussion below in the comments.
Update 6:46am August 18th, 2012 – The original SEC complaint can be read here.
In it, the SEC claim that
since approximately January 2011 through the present, the
Defendants (Rex Venture Group and CEO Paul Burks) have raised more than $600 million from approximately 1 million investors nationwide and overseas by making unregistered offers and sales of securities through the ZeekRewards website in the form of Premium Subscriptions and VIP Bids.

Unbeknownst to its investors, ZeekRewards is, in reality, a massive
Ponzi and pyramid scheme.

Approximately 98% of ZeekRewards' total revenues, and correspondingly the purported share of "net profits" paid to current investors, are comprised of funds received from new investors.
As I type this update, I'm listening to Troy Dooly on an Aces Radio show, being broadcast live claiming that US laws "are antiquitated" and how Zeek Rewards was seemingly misclassified as an MLM company, rather it should be classified as a "Direct Marketing" company.
Point missed much?