CashFX Group securities fraud warning from Ontario, Canada

CashFX Group has received its sixth securities fraud warning from Canada.
The latest fraud warning was issued by the Ontario Securities Commission on March 28th.
As per the OSC's warning, CashFX Group "is not registered in Ontario to engage in the business of trading in securities."
CashFX Group markets a 200% to 400% ROI Ponzi scheme. The company is not registered to offer securities in any jurisdiction.
In addition to Canada, CashFX Group has received securities fraud warnings from Italy,  Spain, the Dominican Republic, Singapore, Australia, Portugal, Sweden, Ireland, South Africa, the Philippines, Belgium, New Zealand, Jersey, Canada (New Brunswick, Manitoba, Saskatchewan, Quebec and British Columbia), Panama, the Bahamas, Norway and the UK.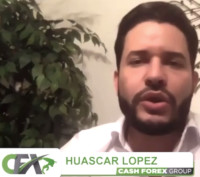 CashFX Group is run by Huascar Lopez and other Dominican Republic nationals.
The Dominican Republic's Superintendent of Banks has labelled CashFX Group a "fraudulent scheme". Despite that, Dominican Republic authorities have taken no further action against the Ponzi scheme.
Marketing of CashFX Group is spearheaded by Justin Halladay and Luigi Bruni, US and Canadian citizens respectively.
Throughout 2021 CashFX Group has prolonged its inevitable collapse by delaying and restricting withdrawal requests. These delays have continued into 2022.