CashFX Group securities fraud warning issued in South Africa

CashFX Group has received a securities fraud warning form South Africa's Financial Sector Conduct Authority.
As per the FSCA's warning, CashFX Group
is not authorised to give any financial advice or render any intermediary services in terms of the Financial Advisory and Intermediary Services Act, 2002 (FAIS Act).

CFX is not regulated by the FSCA and are not registered to give financial advice in South Africa.
This is the equivalent of a securities fraud warning in other jurisdictions.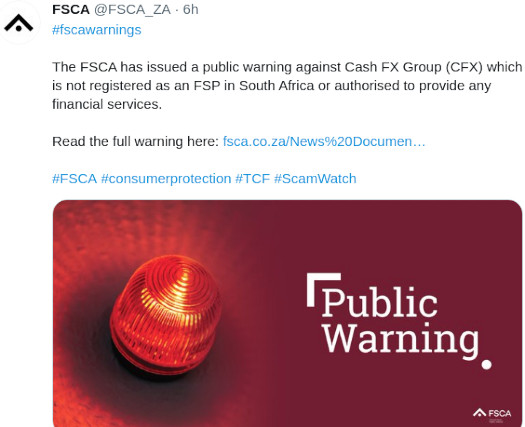 Owing to CashFX Group committing securities fraud in South Africa, the FSCA 'warns the public against doing any financial services business with' it.
At the time of publication Alexa ranks South Africa as the third largest source of traffic to CashFX Group's website (11%). Australia (21%) and the US (13%) are respectively the top two.
BehindMLM reviewed CashFX Group in July 2019. Based on its business model we concluded it was a Ponzi scheme.
CashFX Group stopped withdrawals in late May. Affiliate investors continue to go unpaid, with CashFX Group recently threatening anyone who complains with account termination.
South Africa is the fourteenth jurisdiction to issue a securities fraud warning against CashFX Group.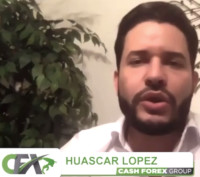 The FSCA's warning follows similar regulatory action by the Philippines, Belgium, New Zealand, Jersey, Canada (New Brunswick, Manitoba, Saskatchewan, Quebec and British Columbia), Panama, the Bahamas, Norway and the UK.
On information and belief owner Huascar Lopez operates CashFX Group from the Dominican Republic.
To date authorities in the Dominican Republic have failed to take action against Lopez or his co-conspirators.