CashFX Group securities fraud warning issued in Canada

The British Columbia Securities Commission has issued a securities fraud warning against CashFX Group.
As per the BCSC's November 10th warning;
CFX claims to be based in Panama, and it claims to offer forex trading services through its online portal.

We are aware that CFX accepts British Columbia (BC) residents as clients.

CFX is not registered to trade in, or advise on, securities or derivatives in BC.

We urge BC residents to exercise caution when dealing with firms that are not registered to trade or advise in BC.
A securities fraud warning from Canada is significant owing to Luigi Bruni, one of CashFX Group's top promoters, residing in Montreal, Quebec.
On December 6th Bruni (below left), boasted of CashFX Group owner Huascar Lopez rewarding him with a Rolex watch.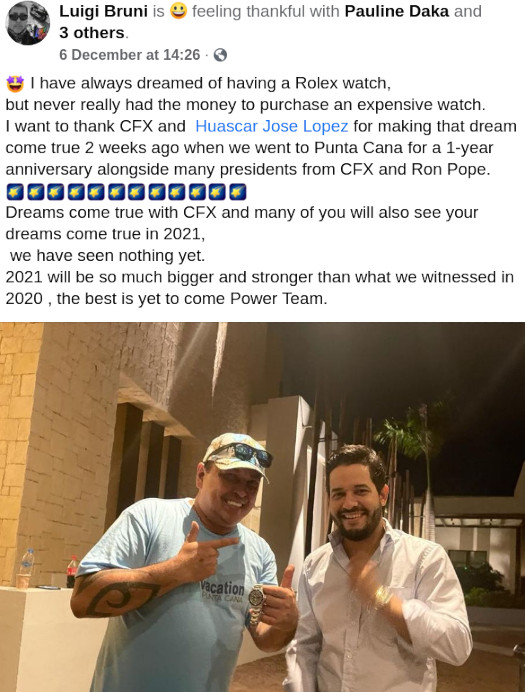 Whether authorities in Quebec follow the British Columbia Securities Commission's lead remains to be seen.
To date CashFX Group has received regulatory warnings in the UK, Norway, Panama and the Bahamas.