CashFX Group securities fraud warning issued in Singapore

CashFX Group has received a securities fraud warning from the Monetary Authority of Singapore (MAS).
MAS is Singapore's SEC equivalent.
On June 11th MAS added CashFX Group to its investor alert list: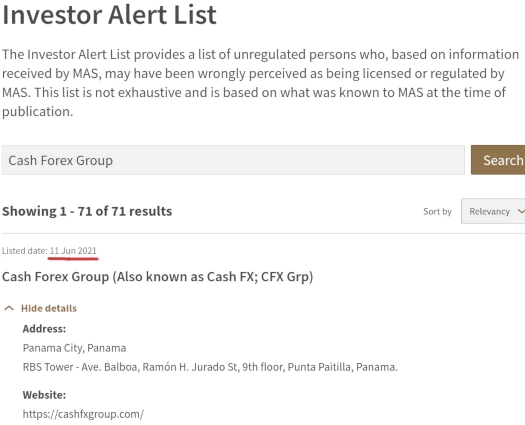 MAS classifies CashFX Group as an "unregulated person",
who based on information received by MAS, may have been wrongly perceived as being licensed or regulated by MAS.
In other words CashFX Group is not registered with MAS, meaning it is offering unregistered securities in Singapore.
MAS' warning is the equivalent of a securities fraud notice in other jurisdictions.
Singapore is the nineteenth jurisdiction to issue a securities fraud warning against CashFX Group.
MAS' warning follows similar regulatory action by Australia, Portugal, Sweden, Ireland, South Africa, the Philippines, Belgium, New Zealand, Jersey, Canada (New Brunswick, Manitoba, Saskatchewan, Quebec and British Columbia), Panama, the Bahamas, Norway and the UK.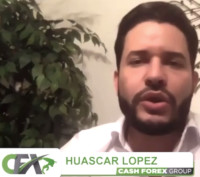 Huascar Lopez operates CashFX Group from the Dominican Republic.
It is noted CashFX Group recently announced it had opened up a head office in Panama.
Traffic to CashFX Group's is in decline. Alexa's ranked top sources of traffic are Nigeria (22%), Australia (21%) and the US (14%).
To date authorities in the US and Nigeria, as well as the Dominican Republic and Panama, have failed to take action against Lopez or his co-conspirators.