CashFX Group fraud warning issued by Dominican Republic

The Dominican Republic's Superintendent of Banks has labelled CashFX Group a "fraudulent scheme".
In a series of tweets published on November 3rd, Superintendent Alejandro Fernandez W. acknowledged Dominican Republic authorities' awareness of CashFX Group.
There is a fraudulent scheme mounted on crypto assets called "Cash FX Group".

Authorities in 18 jurisdictions have officially issued warning / caution notes as the scheme has spread globally (from Norway to Australia via Nigeria).

Fortunately, I have not detected local activity of this fraud within Dominican territory, at least after checking their social networks and web traffic according to Alexa.

Being powered by cryptocurrencies, it has no impact on the Dominican banking sector.

The sad and unfortunate thing is that at the head of this more than obviously fraudulent scheme, there are two Dominicans.

I want to think that they are "puppet" leaders and that they themselves are not aware of the scale of fraud that they have incubated since they started promoting "CashFX".

As a Dominican, I never cease to regret that our talents, our citizens, and therefore the name of the Dominican Republic, is associated with a fraud of a global magnitude such as that of this scheme.

I don't want to be in the shoes of those two boys.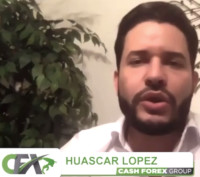 CashFX Group is run by Huascar Lopez and other Dominican Republic nationals.
Marketing of the company is spearheaded by Justin Halladay and Luigi Bruni, US and Canadian citizens respectively.
Whether Dominican Republic authorities take further action against CashFX Group and its founders remains to be seen.
The Superintendence of Banks is 'responsible for the supervision and regulation of the banking sector of the Dominican Republic's financial services industry.'
CashFX Group neither uses Dominican Republic banks (at least not publicly), or recruits investors in the country.
To date nineteen jurisdictions have issued regulatory warnings against CashFX Group; Singapore, Australia, Portugal, Sweden, Ireland, South Africa, the Philippines, Belgium, New Zealand, Jersey, Canada (New Brunswick, Manitoba, Saskatchewan, Quebec and British Columbia), Panama, the Bahamas, Norway and the UK.
At time of publication, Alexa ranks Australia (19%), Nigeria (18%) and the US (10%) as top sources to CashFX Group's website.
Based on recent social media posts, Lopez, Halladay and other CashFX Group scammers are currently in Italy.