CashFX Group securities fraud advisory issued in Philippines

The Philippines SEC has issued a securities fraud advisory against CashFX Group.
As per the SEC's April 27th advisory;
CASH FX/CASH FX GROUP/CFX are soliciting investment in the Philippines WITHOUT THE NECESSARY LICENSE AND/OR AUTHORITY from the Commission.

Considering that the scheme of CASH FX/CASH FX GROUP/CFX involves the offer and sale of securities, it is required to have a secondary license from the Commission pursuant to Sections 8 and 12 of the SRC.

Based on records, these entities are NOT REGISTERED with the Commission and are NOT AUTHORIZED to solicit, accept or take investments/placements from the public nor to issue investment contracts and other forms of securities defined under Section 3 of the Securities Regulation Code (SRC) in the Philippines.
This is the equivalent of securities fraud in other jurisdictions.
In line with BehindMLM's own CashFX Group review, the SEC goes on to warn
the scheme employed by CASH FX/CASH FX GROUP/CFX shows indication of a possible "Ponzi Scheme".
Promoters of CashFX Group in the Philippines face fines of up to 5 million PHP or twenty-one years imprisonment.
The Philippines is the thirteenth jurisdiction to issue a fraud warning against CashFX Group.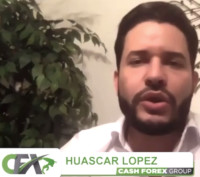 The Philippine SEC's advisory follows similar regulatory action from Belgium, New Zealand, Jersey, Canada (New Brunswick, Manitoba, Saskatchewan, Quebec and British Columbia), Panama, the Bahamas, Norway and the UK.
On information and belief owner Huascar Lopez operates CashFX Group from the Dominican Republic.
To date authorities in the Dominican Republic have failed to take action against Lopez or his co-conspirators.