CashFX Group securities fraud warning issued in Portugal

CashFX Group has received a securities fraud warning from the Bank of Portugal.
As per the Bank of Portugal's 27th September warning;
Cash Fx Group S.A." with headquarters in Panamá, operating through the website cashfxgroup.com, is not, and never was, authorised to carry out in Portugal any financial activity subject to the supervision of Banco de Portugal.
The Bank of Portugal is a top-tier financial regulator. Their warning is the equivalent of a securities fraud notice in other jurisdictions.
Portugal is the seventeenth jurisdiction to issue a securities fraud warning against CashFX Group.
The Bank of Portugal's warning follows similar regulatory action by Sweden, Ireland, South Africa, the Philippines, Belgium, New Zealand, Jersey, Canada (New Brunswick, Manitoba, Saskatchewan, Quebec and British Columbia), Panama, the Bahamas, Norway and the UK.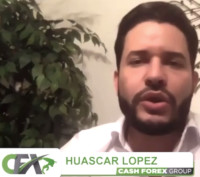 Huascar Lopez operates CashFX Group from the Dominican Republic.
It is noted CashFX Group recently announced it had opened up a head office in Panama.
Traffic to CashFX Group's is in decline. Alexa's ranked top sources of traffic are Nigeria (26%), Australia (17%) and the US (10%).
To date authorities in the these countries, as well as the Dominican Republic and Panama, have failed to take action against Lopez or his co-conspirators.
Update 7th December 2021 – This article initially contained a Panama office marketing video, hosted on CashFX Group's official YouTube channel.
CashFX Group's YouTube channel was recently terminated. As such I've removed the previously accessible link.
Update 18th January 2023 – Portugal's Comissão do Mercado de Valores Mobiliários has also issued a CashFX Group securities fraud warning.