CashFX Group securities fraud warning issued in Australia

CashFX Group has received a securities fraud warning from the Australian Securities and Investments Commission.
Identifying the Ponzi scheme as a "suspicious investment opportunity, ASIC wrote on October 6th;
Cash FX Group also known as 'Cash Forex Group' or 'CFX' is not licensed to provide financial services in Australia.
This is the equivalent of a securities fraud warning in other jurisdictions.
Do not transfer money (or more money) to Cash FX Group.

Contact your financial institution immediately to see if they can assist in tracing payments made.

When payments are made via crypto-assets, unfortunately there is less chance of recovering the money.

You do not need to lodge a report with ASIC as we have sufficient information at this time.

ASIC is also unable to assist in recovering your money.
It is extremely rare for ASIC to issue a securities fraud warning against an MLM company.
Australia is the eighteenth jurisdiction to issue a securities fraud warning against CashFX Group.
ASIC's warning follows similar regulatory action by Portugal, Sweden, Ireland, South Africa, the Philippines, Belgium, New Zealand, Jersey, Canada (New Brunswick, Manitoba, Saskatchewan, Quebec and British Columbia), Panama, the Bahamas, Norway and the UK.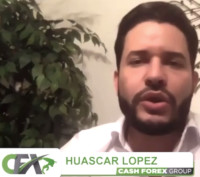 Huascar Lopez operates CashFX Group from the Dominican Republic.
It is noted CashFX Group recently announced it had opened up a head office in Panama.
Traffic to CashFX Group's is in decline. Alexa's ranked top sources of traffic are Nigeria (23%), Australia (15%) and the US (13%).
To date authorities in the US and Nigeria, as well as the Dominican Republic and Panama, have failed to take action against Lopez or his co-conspirators.