New uFun Club indictment suspects include Gen Soonpan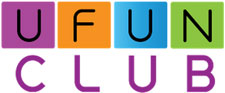 He was the poster-boy for uFun Club.
Regularly appearing in full military garb, retired Major-General Athiwaat Soonpan attended uFun Club events to lend an air of authority to the scheme.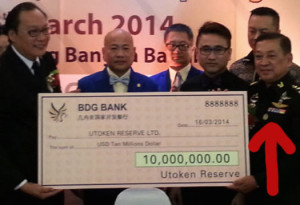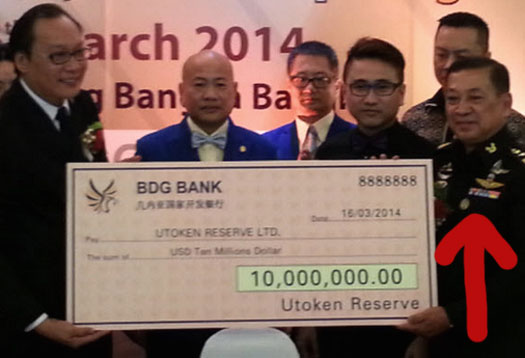 When Thai police raided uFun Club's office and started making arrests in April 2014, Soonpan fled to the US.
An arrest warrant was issued by Thai authorities, with Soonpan eventually apprehended in August.
It has since been revealed that Soonpan and his wife stole over a million dollars from uFun Club victims.
Despite protests to the contrary, Soonpan was by all accounts a uFun Club insider. Thai police allege he had "management authority" and 'signed documents and contracts on behalf of the company'.
The recommendation that Soonpan be indicted thus comes as no surprise, but is nonetheless welcomed as a sign of progress in the ongoing case.
Assistant national police chief Suwira Songmettha recommended the Office of the Attorney-General's Criminal Case director-general, Natthajak Patama-singh na Ayudhya to indict the suspects for charges of fraud to obtain illegal loans from the public, taking part in a transnational criminal organisation and a violation of the Computer Act 2007.
Speaking to The Nation, Suwira reported
this was the fifth batch of Ufun suspects referred to the prosecutor.

Some 27 of the 164 suspects have fled Thailand. Police have submitted 93 – including this latest 27 – to prosecutors.
No doubt included in the suspects that have fled are uFun Club management.
Once Thailand began to crack down on the scheme, a number of uFun Club executives fled to Malaysia. There they renamed uFun Club to Unascos and continue to scam victims.
Malaysian authorities have thus far refused to investigate the scheme.
The latest Unascos news out of Malaysia sees CEO and Founder Daniel Tay shaking hands with Najib Razak, Prime-Minister of Malaysia: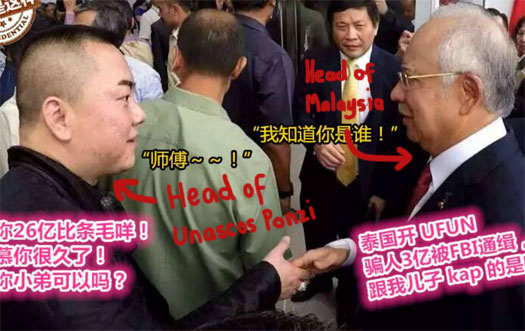 Facebook group JusticeAlwaysLate published the undated photo on January 16th.
Tay and his fellow uFun Club executives have previously been linked to Razak's son, Mohd Nazifuddin, and the Malaysian royal family.
Razak himself meanwhile is no stranger to corruption. Following the recommendation he be prosecuted for the siphoning of $700 million in public funds, Malaysia's Attorney-General yesterday chose to dismiss the pending charges.
Razak professed the funds he received were a gift from Saudi royalty, with the Attorney-General swallowing the story.
Yesterday, Attorney General Mohamed Apandi Ali released a press statement affirming Najib's innocence, saying that the funds in question had in fact been a political donation from unnamed royalty in Saudi Arabia.

Following the announcement of Najib's official exoneration, critics spoke out against the decision, which many said exemplified a system of endemic corruption.

"The notion that the Saudi 'royals' would 'donate' hundreds of millions of dollars to a foreign leader, as opposed to a government institution, struck me as suspect, to say the least," political analyst Fahad Nazer told the Wall Street Journal.

"The nature of Najib's excuses and their acceptance by the Attorney General — which has infuriated many in the anti-corruption agencies who investigated the matter — have made this prime minister an international laughingstock," Clare Rewcastle Brown, the Malaysian-born founder and editor of Sarawak Report, said to TIME in an email on Wednesday.
With Prime-Minister Najib involved in corruption running into the hundreds of millions of dollars, buying off Malaysian police is probably a steal.