uFun Club raids & arrests in Thailand (uToken)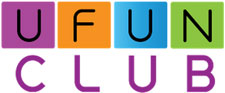 uFun Club launched in 2014 and saw affiliates invest in packages of up to $57,000.
Through a Ponzi points based system attached to the uToken digital currency, the expectation was that affiliates would eventually generate a positive ROI.
If investors cashed out their uTokens, uFun Club would then simply pay them with funds invested by other affiliates.
A complex Ponzi scheme, but a scam nonetheless.
And now news of arrests of uFun Club owners and management in Thailand.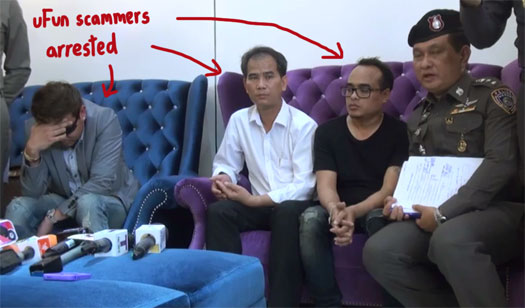 Sub Lt Ritthidet Warong and Arthit Pankaew, members of the Ufun Store Co which is thought to be part of a transnational scam gang, were arrested yesterday on embezzlement charges at a house at Bangkok's Kannayao district.

Police also yesterday raided another house in the Yothin Pattana area of Bangkok allegedly owned by Rattawit Titiarunwat, another suspect in the network who is still at large.

Authorities confiscated valuables and two sports cars during the raid.
No word on yet on Athiwat Soonpan, the posterboy "Thai General" uFun Club used to promote the scheme.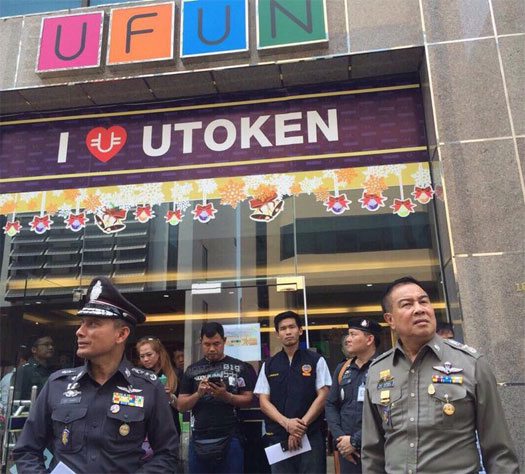 Meanwhile Thai authorities estimate uFun Club had at least 14,700 investors, with around $307 million USD invested.
Police said Sub Lt Ritthidet held 51% of the company shares and was wanted on an arrest warrant while Mr Arthit was also one of the shareholders.

The court also issued arrest warrants for other executives and shareholders of the firm, including several Thais and three Malaysians.
Following widespread recruitment activity in Thailand, it appears an investigation was triggered after locals identified uFun Club as a Ponzi scheme and filed complaints.
The complaints made their way to upper echelons of the Thai government, with the Deputy Prime Minister eventually ordering an investigation.
Action against the firm began after several people filed complaints alleging they had been duped by the scheme.

The firm allegedly lured more and more people into investing in the scheme with promises of high returns.

Victims were allegedly duped into buying shares with an initial investment of 17,000 baht each. Members were told they would receive commission if they convinced more people to join up.

Deputy Prime Minister Prawit Wongsuwon instructed police to investigate the case and quickly hunt down and arrest the suspects.

Police have been working alongside the Consumer Protection Police Division, the Office of The Consumer Protection Board and the Anti-Money Laundering Office in the investigation. The company's operating licence was revoked.
In addition to the uToken cryptocurency ruse, uFun Club also dabbled in an ecommerce portal.
This was an additional layer of smoke and mirrors, designed to mask payment of those who cashed out uToken with newly invested funds.
The authorities accused the firm of deceiving its members by telling them about a factory which manufactured its merchandise, which supposedly included a variety of health and souvenir products.

Checks found the factory was in fact a grocery store, Pol Lt Gen Suwira said.
Turns out that was a load of baloney.
Hardly surprising, considering the mountain of claims uFun Club investors have made about the scheme.
Ironically, one such claim was that Thai regulators had already investigated uFun Club and given it the all clear.
Jamison Palmer, a uFun Club investor in the US, even went so far as to create YouTube video claiming as such.
In the video Palmer displays a notice purportedly written by Thai police giving uFun Club the all-clear. Quite obviously however the notice was either written by himself or his fellow uFun Club investors.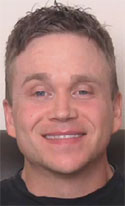 Palmer (right) had hoped to spearhead the recruitment of US-based investors.
In one uFun Club promotional video, Palmer claims the company had "created five thousand millionaires".
Thankfully Palmer's efforts to get uFun Club off the ground in the US failed to take off. Had he of succeeded, no doubt the victims and money lost in the scheme would have escalated dramatically.
In any event, with news of arrests of uFun Club management and owners, Palmer's bogus claims can safely be put to rest. Along with every other nonsensical claim made by other uFun Club investors.
All we had here was another Ponzi points scam, attached to an inhouse cryptocurrency.
I'm unfamiliar with Thai judicial procedure, so what happens next is at this stage unclear. The arrests only went down in the last twenty-four hours, and with more to come this is still very much a breaking story.
Stay tuned for updates…
Update 11th April 2015 – Additional information on those arrested:
Police seized Bt250 million worth of assets yesterday and said the raids were linked to a company, U-Fun Store, whose manager Ritthidej Warong, 39, was nabbed in Kannayao district. He rejected the allegation.

A second man arrested yesterday has been identified as Rathawit Thiti-arounwat. He was arrested in Chiang Mai while travelling to a Bangkok seminar to promote his business shortly after a raid on his home in the capital.

The search of Rathawit's house unearthed many luxury items including Rolex watches as well as Audi, BMW, Mercedes and Porches cars.

The third person was identified as Chaithorn Thonglorlert, 41, who was arrested at a Bang Na complex. Officials seized a number of land title deeds and foreign currency documents.

Chaithorn told police that he was just a driver for a foreigner known as Daniel Dato, an executive of the U-Fun company.

A court has issued arrest warrants for a number of people, including foreigners who are believed to be involved in the alleged scam, he said.

People wanted under the warrants are Tay Kim Leng, 40, Lee Kuan Ming, 38, and Wong Sing Hlia. Three of them are Malaysian.

Suwira said Thai nationals Arthit Pankaew and Apichanat Saenkla were also wanted in connection with the alleged scam.
The Nation are also reporting that over 100,000 people invested in uFun Club.
According to Thai Visa News, $7.6 million USD has thus far been seized.
Those responsible for running the uFun Ponzi scheme are also looking at 'imprisonment from five to 10 years and a fine between 500,000 baht to one million baht' ($15,000 to $30,000 USD).