uFun Club General Soonpan surrenders, claims deception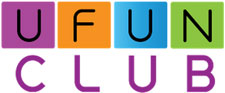 As the arrests in the uFun Club pyramid scheme case in Thailand top 80, the latest suspects nabbed are high-profile ringleaders.
Arriving on a flight from Qatar yesterday morning, retired Maj Gen Athiwat Soonpan and his wife reported to police shortly after their arrival.
Shortly after it was reported Thai police raided uFun Club's Thai offices in April, Athiwat Soonpan and his wife fled for the US.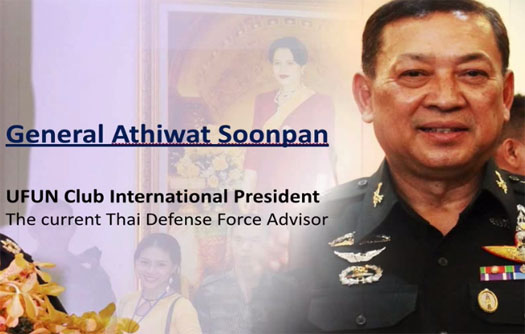 Soonpan, who held the position of International Executive Chairman and International President in uFun Club, claims
he surrendered because he was confident he would be absolved.

Athiwat said Arthit Pankaew, another key suspect in the case, persuaded him to invest in UFUN but he declined to reveal how much he had invested.
Soonpan has decided to play the role of victim, insisting
he had no position or management power in the company and that he simply served as a trusted adviser with a monthly salary.
Police investigations meanwhile revealed Soonpan
has management authority. He also signed documents and contracts on behalf of the company, possibly to inspire confidence with his military rank.

He admitted he had talked to Ufun executive chairman Daniel Tay but had never contacted him since police built a case against the Thai operation.
Following police raids on uFun Club, Daniel Tay renamed the scheme to Unascos. Unascos operates out of Malaysia, through which Daniel Tay has continued to defraud investors.
Despite estimates that uFun Club and Unascos have scammed people out of more than a billion dollars, Malaysian authorities have not so much as announced an investigation into the scheme.
Anti-money laundering investigators meanwhile have uncovered Soonpan
received more than Bt13.5 million ($376,000 USD) through the company while he wife received more than Bt53 million ($1.47 million USD).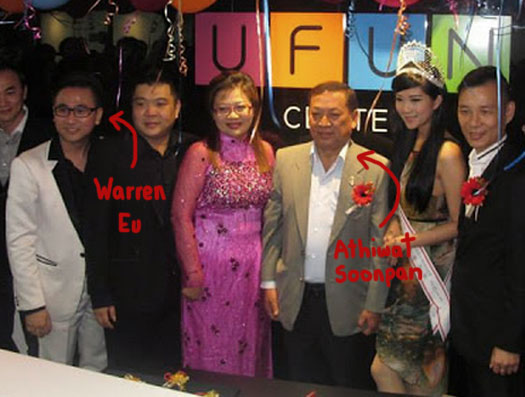 Soonpan's wife, Jirapimon Soonpan, is believed to have been a top investor in the company.
No word on where the $1.84 million USD the Soonpans stole from investors might be, but I suspect they've been busy squirreling it away these past few months.
And only after their retirement funds were secured, did they dare return to Thailand to face the music.
Police on Saturday brought (Soonpan) for further questioning at the Consumer Protection Police Division at the Government Complex in Nonthaburi province.

(The Soonpans) are facing charges including collaborating to borrow fraudulently from the public, conspiring in a Ponzi scheme, conspiring to run an unauthorised electronic monetary business, entering faulty information into a computer and thus damaging other people and committing a transnational crime.
Let's see if anything comes of it.