Malaysian PM's son denounces uFun Club, plays victim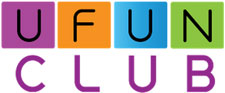 Run a $1.17 billion dollar Ponzi scheme under the nose of Malaysian regulators… nothing happens.
Uncover that the Prime Minister of Malaysia's son is tied to the scheme, and watch a volcano of controversy erupt.
Recently Thai news outlet Now26 covered a BehindMLM report linking Mohd Nazifuddin, son of current Malaysian Prime Minister Mohammad Najib Abdul Razak, to uFun Club.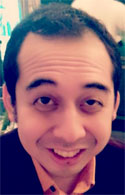 Back in 2013 uFun Club affiliates claimed Nazifuddin (right) was the Executive Chairman of Sagajuta (Sabah) Sdn Bhd, a Malaysian construction firm who worked closely with uFun Club in its early stages.
The companies are still tied together, through the development project Gateway Klang in Kuala Lumpur.
Recently a signing ceremony gala was held on the Gateway Klang project site, with Daniel Tay signing an agreement that he hopes will see an undisclosed amount of stolen Ponzi funds enter Sagajuta (Sabah) Sdn Bhd's coffers.
As recently as August 2014 uFun Club investors were still claiming Nazifuddin was involved in Sagajuta (Sabah) Sdn Bhd at an executive level.
Now Nazifuddin is refuting those claims, asserting that he left Sagajuta (Sabah) Sdn Bhd in 2012.
According to Nazifuddin, he
resigned from the post of director and chairperson of Sagajuta (Sabah) Sdn Bhd on May 31, 2012.

"I have no involvement with the group and have already warned the police, Bank Negara Malaysia and the Thai embassy of this incident when I first discovered it a couple of years back," he said in a statement.
Left unanswered is why Nazifuddin or Malaysian police took no further action when they were first made aware of uFun Club, "a few years back".
The Bank of Malaysia put uFun Club on a blacklist last year, but fat lot of good that did.
After being shutdown in Thailand last month and following arrests in China, uFun Club is currently believed to be operating out of Malaysia. Those running the scheme remain at large, free to operate within Malaysia until authorities finally decide to do something about the scheme.
Getting back to Nazifuddin, surely if he resigned from Sagajuta (Sabah) Sdn Bhd back in 2012 there'd be some record of it? Such as a successor appointed who would be able to confirm Nazifuddin hasn't had anything to do with the scheme?
Ditto a police report, dated presumably around 2013, when Nazifuddin's name first surfaced in connection with uFun Club (through Sagajuta (Sabah) Sdn Bhd).
Instead of proof Nazifuddin is not involved in either Sagajuta (Sabah) Sdn Bhd or uFun Club, all we got was this:
The prime minister's second son said the company used his name to deceive buyers in order to encourage them to enrol in its scheme.

Nazifuddin also denied knowing the three suspects from Malaysia with arrest warrants issued under their names; Tay Kim Leng, Lee Kuan Ming and Wong Ching Hua.

"I have never met nor spoke to these individuals before. Several arrests have already been made and the crackdown on the alleged scheme is currently ongoing.
Directly addressing the Now26 report, which is apparently being circulated in Malaysia through the mobile app WhatsApp, Nazifuddin was quick to play the victim.
"There is no concrete evidence in the video that suggests my involvement with Ufun (Group Bhd Ltd) and their schemes," he said.

"Someone is coordinating a libelous personal attack by viraling a Thai video of my involvement with the Ufun group in an attempt to smear my name and attack my reputation," he added.

Calling the experience "unfortunate", Nazifuddin said he had inadvertently become a victim of "cyberbullying".

"But I will not be hampered by these malicious attempts to defame and character assassinate me," he added.
The statement "there is no concrete evidence … that suggests my involvement in uFun and their schemes" seemed rather odd.
Shouldn't Nazifuddin be providing evidence to the contrary? Y'know, proving he's no longer involved in Sagajuta (Sabah) Sdn Bhd, the Gateway Klang construction project of uFun Club?
How hard is it to get a copy of the police report and/or a statement from Sagajuta (Sabah) Sdn Bhd verifying his claim?
Readers of the MalaysiaKini article covering the story (who are presumably predominantly Malaysian), appear to also be suspicious of Nazifuddin's claims.
This guy will swear on his holy book that he didn't know the three culprits. Then everything will be fine thereafter.
Young man, you "warned" the police years back about this allegation. Should you not have filed legal proceedings then too?

How come? This is not just a "reputation" factor. It is far more serious.

Anyone in your situation would have raised hell then. Puzzeld.
There's no smoke without fire, right?

Of all the names that the Ponzi scheme, Ufun Group Ltd, can use, why yours? Why smear your name and attack your reputation? What have they got to benefit from it?

Learn from history, especially the one a particular senior has set, feigning innocence is not going to make the problem go away.

To the contrary, it may go the other way around. Especially when more evidence like documents or photos make their way to the surface.

That's when the heat goes up.
sorry Bro, when come to your familly ,not many people will believe you.Your family are seen as suckers worst than Suharto/iTien 10% or Marcos/ Imelda….Its simply mean its fast becoming pariah family….
"The prime minister's second son said the company used his name to deceive buyers in order to encourage them to enrol in its scheme."

It stirs curiousity why he did not take any legal action against Ufun, since he alleges that Ufun is misusing his name since two years ago?
Nazi… you can run but you can't hide.

Later somebody will post some pictures of you with the infamous Trio and then you will quickly run to the Fat Lady of Malaysia for protection. I am waiting and it ain't over until the fat lady sings ….
Another article titled "Ufun – 'Why Najib's son not questioned?' poser" also appeared in MalaysiaKini today, however it's behind a paywall so I'm not sure of its full content.
Like the first article though, the comments from MalaysiaKini readers are certainly interesting to read:
No other Malaysian leader (and family too) has brought so much disrepute to the country that it's not funny any more.

Already 1MDB is giving out bad vibes in the international community and that alone is going to cost Malaysians dearly.
Najib should step down, he and his family are having way too many scandals. Malaysians have to bear their cost of lavish life.

All Malaysians need to stop with Najib immediately and we have to teach a lesson so that future PM will not make use of us./
Will further evidence surface cementing Nazifuddin's involvement in Sagajuta (Sabah) Sdn Bhd while it was working with uFun Club throghout 2013 and beyond? Or is this truly a dead end?
If so, then the great mystery of why Malaysian authorities are incapable of launching their own investigation into uFun Club grows only bigger.
"Both Thai and Malaysian police will cooperate in their investigations to detain the perpetrators and those involved in this scheme," (Nazifuddin) said.
Is Nazifuddin playing both sides? Or now that he's thrown uFun Club executives hiding in Malaysia under the bus, are they finally going to be rounded up and arrested?
Perhaps Nazifuddin's "warning" to Malaysian police a few years ago was a double entendre…
Update 14th May 2015 – Well that didn't take long.
Less than an hour after I hit publish on this article JusticeAlwaysLate posted a photo of Mohd Nazifuddin seated with uFun Club International President, Athiwat Soonpon: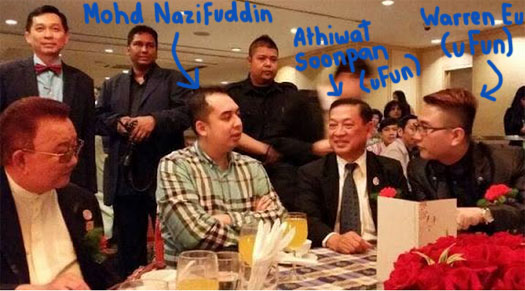 Soonpan is currently wanted by Thai authorities, with a warrant issued for his arrest last month. His last known location was the US but his current whereabouts are unknown.
The undated photo also has Warren Eu seated at the table.
In uFun Club promotional material, Eu is credited as a Founder of uFun Club: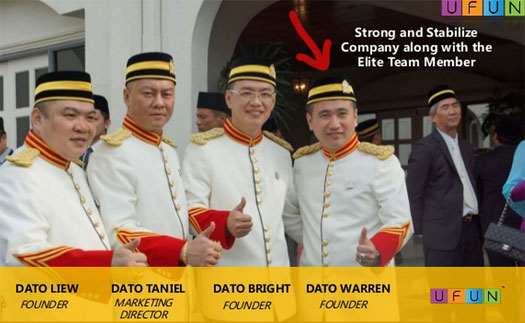 But remember, Mohd Nazifuddin is just a victim of slanderous cyber-bullying and has "no involvement" with uFun Club.
Update 15th May 2015 – In another blow to Mohd Nazifuddin's credibility, it was reported overnight that he holds shares in a company that is the majority shareholder (by considerable margin) in the Sagajuta.
Sagajuta of course being the construction firm that has worked closely with uFun Club since its inception.