uFun Club financial fraud uncovered, Daniel Tay flees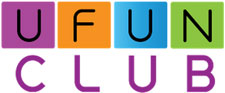 When Thailand began cracking down on uFun Club, and arrests were made in Thailand and China, it was only a matter of time before those running the scam would either be arrested, or flee.
First fleeing Thailand for Malaysia, if a top uFun Club investor is to be believed, senior management are now looking to disappear for good.
At the core of uFun Club's business model,  is the conversion of invested funds into worthless uToken Ponzi points.
This was propped up by a fictitious cryptocurrency framework, which saw early investors accumulate additional points and then covert these into real funds.
Either by "selling" the points back to uFun Club (in exchange for invested funds), or by recruiting new investors and having them deposit funds directly.
On the company side of things, funds are believed to have been laundered out of Thailand through Vanuatu's UDBP Bank.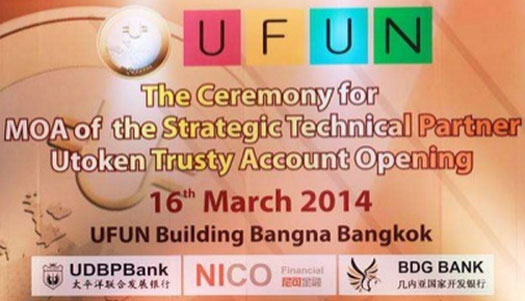 Investigating the case, late last week Thai police raided the Huai Kwang branch of the bank, making several arrests and collecting evidence.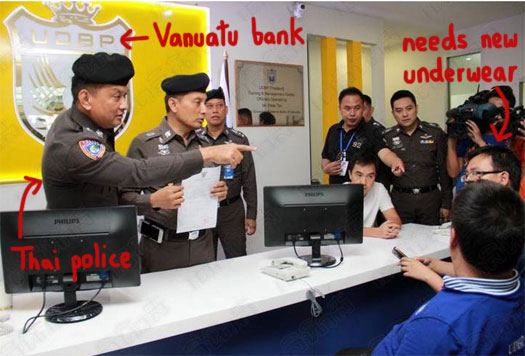 two executives of UDBP Management (Thailand) Co – Malaysian manager Kevin Lai, 49, and Chinese deputy manager Yang Yuan Zhao, 48 – who were implicated because the firm served as a consultant to UFUN Store.

Police objected to the pair being released on bail, saying this case was a transnational crime and they may tamper with evidence or flee.

Three Chinese male employees, aged 27-38, were also brought for detention a charge of working in the Kingdom without permission.
A Bank of Thailand investigation is also currently underway into the money laundering activities of UDBP, with the bank itself accused of 'operating as a financial institution without the Bank of Thailand's permission'.
Having gone over some of the evidence collected last week, Thai police estimate that UDBP Thailand
had 8,706 members in other countries, who had wired Bt30,000 per head into it, so losses could exceed Bt300 million.

Police found information in computers suggesting that the alleged fraudulent scheme had been carried out in various countries, duping people in China, Malaysia, Vanuatu, and Thailand.
According to UDBP Bank's website, it is
one of the Asia Pacific newest banking and financial services organizations.
The bank was founded in Vanuatu in 2013, to 'finance trade between Asia and the Pacific'.
I suspect upon further inspection it will be revealed that Vanuatu has been the primary channel uFun Club have laundered upwards of $1.17 billion dollars through.
As per a Financial Secrecy Index report from 2013:
Vanuatu does not comply with international anti-money laundering standards.

Vanuatu has been assessed with 87 secrecy points out of a potential 100, which places it towards the top end of the secrecy scale.

Vanuatu's 87 per cent secrecy score shows that it must still make major progress in offering satisfactory financial transparency. If it wishes to play a full part in the modern financial community and to impede and deter illicit financial flows, including flows originating from tax evasion, aggressive tax avoidance practices, corrupt practices and criminal activities, it should take action on the points noted where it falls short of acceptable international standards.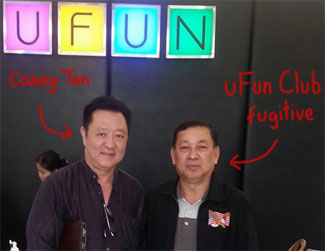 As Thai police close in on uncovering uFun Club's financial structure, investors are now reporting that senior management have abandoned the company.
Casey Tan, a prominent uFun Club investor (right with fugitive uFun International President, Athiwat Soonpan), published an update to a private uFun Club Facebook group yesterday afternoon.

In the update, Tan claims that
Dato Danial Tay don"t want to be remembered as a Ponzi Pimp or a scammer and … he could have just surrendered, pleaded guilty and work out a deal with the authority but he is a man of very high integrity.

According to him, he is still young at 40 and still not married, he don't want to be remembered as a PONZI PIMP…. he still has a great future ahead of him.

Dato Danial Tay has to disappear from the surface of this earth.
Tan also acknowledged the sustainability problems of uFun Club's Ponzi points business model, advising investors that
We cannot afford to have hundreds of thousands of UFUN members holding uncirculated Utoken without the whole thing collapsing and imploding itself.

For a digital currency to be successful, Utoken needs to be circulated across the public.

However in UFUN we found that UFUN members are the only one holding the Utoken and most just kept it for investment purposes, hoping that Utoken will rise in price and split and made a killing from the price increase.. Utoken became a close society product of which people outside of UFUN are not interested in.
Or in other words, with no external funds flowing in to the system and existing investors cashing out uFun Club's rapidly depleting reserve, the Ponzi scheme is on the verge of collapse.
Exit stage right, Daniel Tay and the rest of the executives running the show.
Daniel Tay has been hiding out in Malaysia this past month, following raids on uFun Club offices in early April.
Over the past month, Tay and his uFun Club associates have continued to operate uFun Club, with Malaysian regulators leaving them well alone.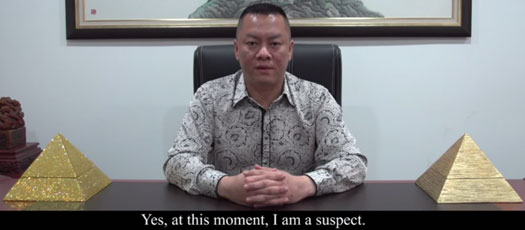 It is suspected that uFun Club's ties to Malayian politics and royalty are behind the lack of an investigation, with uncovering political and royal fraud possibly being a career-killer for Malaysian police who get involved.
Apparently UDBP bank executives hoped these connections might have spared them from arrest, with the Bangkok Post reporting that
Money from Ufun victims was allegedly transferred to UDBP, then sent to Malaysia and Vanuatu through foreign firms.

Police last week searched UDBP Management (Thailand) Co and arrested its president Kevin Lai and vice-president Yang Yuan Zhao as well as seven Chinese accomplices.

UDBP bosses cited important figures to legitimise their scam, Pol Gen Somyot said.
Now with Tay purportedly set to flee Malaysia, no doubt regulators in Malaysia are breathing a sigh of relief. With Tay and the rest of uFun Club's executives leaving the country, they'll no doubt shortly announce how they were oh so close to apprehending Tay, but unfortunately now he's slipped through their fingers.
Contrast this to the current situation in Thailand, with the UDBP Bank raid resulting in a new task-force being set up to co-ordinate international investigative efforts.
Deputy national police chief General Chakthip Chaijinda, who oversees national security, had been ordered to step in, set up a team to join the UFUN case investigators.
Chaijind's national security task-force will be made up of "technology experts and foreign affairs co-ordinators", with Thai Prime Minister Prayut Chan-o-cha ordering police to 'proceed with the investigation without fear of any influential figures.'
Meanwhile as to where Daniel Tay and the uFun gang are going to flee to, my money is on Vanuatu.
From Casey Tan's update:
a new township being developed in a Third World Country… I cannot revealed the country for now but we have seen the $100,000 to produced video of this Gigantic project… we will be there at the MOA of this project and will be rubbing shoulders with the Prime Minister and Generals on stage..
Whether or not any of that eventuates remains to be seen, but Vanuatu certainly fits the economic and political profile described. And what with Vanuatu's ties to uFun Club already apparent, its lack of regulatory infrastructure and uFun Club funds within easy reach, it would be a logical destination for Tay to seek refuge.
Looking forward, things look set to further deteriorate within uFun Club as the company proceeds with its conversion of uTokens into "investment points".
uFun Club's investment points will function in the same manner as uTokens, but without the need for the company to maintain the cryptocurrency facade.
Given the regulatory scrutiny uFun Club are currently facing across multiple jurisdictions, it's unlikely that uFun investors will be able to convert their investment points into cash any time soon.
Well, outside of existing investors dumping the worthless points on new unsuspecting victims in exchange for their money.
Stay tuned…