10+ uFun Club arrests in China, $4.1 million USD seized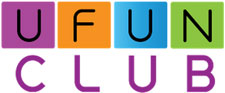 As part of an ongoing investigation that began back in September 2014, news out of China today that ten uFun Club suspects have been arrested.
In addition to the arrests, Chinese regulators are also claiming to have seized bank cards, laptops and other electronic equipment, along with $4.1 million USD.
The apprehended ringleader behind uFun Club's Chinese operations is Aaron Lee (full name Lee Guang Chen Aaron), who had been evading Chinese authorities for some time.
The Chinese investigation into uFun Club, codenamed "Operation Foxhunt", had been declared a "number one priority" by the country's Public Security Investigation team.
Lee (referred to as Mr. Chen is Chinese news reports), is a Malaysian citizen and had entered China numerous times previously. Police had been tracking where he'd stayed previously.
Lee was finally arrested on April 30th, at an airport in China's Shenzhen Province by police from Jiangsu Province. Attempting to enter China on an alternate passport number, police were tipped off any waiting for Lee on his arrival.
Lee's exact role within uFun Club has yet to be disclosed but he's been referred to as a "high level manager".
Lee's arrest brings the total number of uFun related arrests in China to ten, with earlier arrests taking place in January.
On the 10th of January sufficient intelligence had been obtained about the top leaders of the scam.

Lianyungang Police dispatched 80+ members to various jurisdictions around China, including Guangzhou, Zhenzhou, Baoding, and so on and executed simultaneous arrests.

On the 14th of January, after learning that one of the other leaders, Mr. Kai, who was missed in the raid had entered Shenzhen, Kai was arrested along with 10+ other high level leaders, and frozen 45 accounts totalling over 26M RMB.
In addition to seizing $4.1 million USD in stolen investors funds, Chinese authorities also recovered ATM cards and various electronic equipment.
Chinese investigators claim uFun Club's local operations spanned thirty-one Chinese provinces, ripping off around 36,000 investors to the tune of $80.5 million USD.
Thai police previously estimated uFun Club's global operations have taken in $1.17 billion dollars.
Please be advised this is a breaking story and we're working off of translations of Chinese-language police and media reports.
Stay tuned as more information comes to hand…