FBI bumps Ruja Ignatova's arrest bounty to $250,000

Ruja Ignatova's arrest bounty has been bumped to $250,000.
When Ignatova was added to the FBI's Ten Most Wanted Fugitives list in July 2022, the original bounty was $100,000.
Given OneCoin was a $4 billion Ponzi scheme, this seemed a little on the light side. $250,000 isn't comparatively significant but is nonetheless more than the original bounty offered.
Ignatova's arrest bounty increasing is unfortunately not specific to the ongoing OneCoin investigation.
The FBI announced last month that "it is now offering up to $250,000 for information leading to the arrest of a Ten Most Wanted Fugitive."
Ignatova's FBI Top Ten Most Wanted Fugitive entry cites her aliases as "Dr. Ruja Ignatova, Ruja Plamenova Ignatova, Ruja P. Ignatova and CryptoQueen".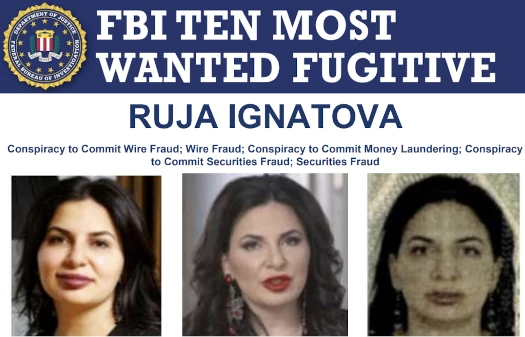 Ignatova was born on May 30th, 1980 in Bulgaria. She has dark brown to black hair, brown eyes and speaks English, German and Bulgarian.
Ignatova served as OneCoin's top leader through October 2017. On October 25, 2017, Ignatova traveled from Sofia, Bulgaria, to Athens, Greece, and may have traveled elsewhere after that.

She may travel on a German passport to the United Arab Emirates, Bulgaria, Germany, Russia, Greece and/or Eastern Europe.
There have been reports Ignatova, if she's still alive, has undergone significant cosmetic procedures to alter her appearance. These reports remain unconfirmed.
Earlier this year two BIRD journalists reported Ignatova was murdered on a yacht in 2018. The theory was based on a police report sourced from the safe of a murdered Bulgarian detective.
Both the hit and detective's murder have ties to Bulgarian crimelord Christophoros Amanatidis-Taki.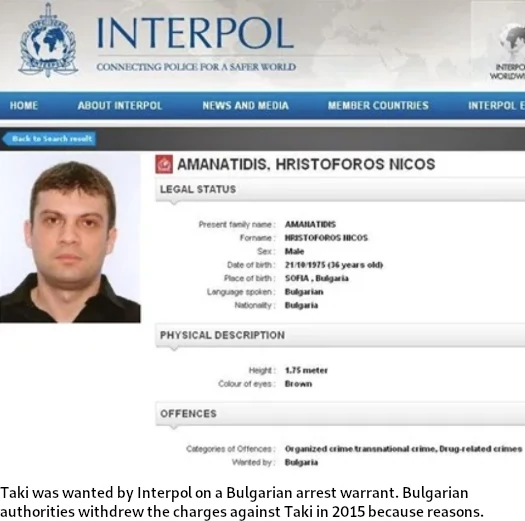 Last month Karimir Nikolaev Kemnov, his wife and two other victims were gunned down in South Africa. Kemnov, a former associate of Taki's, is believed to have been assisting US authorities with their OneCoin investigation.
As the body count rises around him, it appears Taki is tying up loose ends. I can't say for sure but it's likely he knows if Ruja Ignatova is still alive, or what happened to her.
Taki is believed to be hiding out in Dubai. Bulgarian authorities are not investigating the notorious crimelord, largely thanks to Prosecutor-General Ivan Geshev shielding OneCoin and linked criminals and politicians.
Geshev was fired last month by Bulgarian President Rumen Radev. Whether his successor opens a OneCoin investigation and pursues Taki remains to be seen.

Someone else who likely knows where Ruja is or what happened to her is Frank Schneider (right).
Schneider, a former Luxembourg spy master, was indicted on OneCoin related criminal charges sometime after 2019.
Schneider's role within OneCoin was to oversee money laundering and report directly to Ruja Ignatova.
Schneider is believed to have tipped off Ignatova to the FBI's investigation into her, leading to her 2017 disappearance.
Schneider purportedly learnt of the FBI's investigation through intelligence leaked from Bulgarian authorities.
Schneider's indictment led to his arrest in France in May 2021. Schneider had travelled from Luxembourg for a holiday.
Luxembourg doesn't extradite its nationals and, due to Schneider's political connections, is believed to have been turning a blind-eye to his fraud.
Although it eventually approved Schneider's extradition to the US, France failed to properly secure Schneider. Upon learning of his pending extradition, Schneider fled France in April 2023.
Schneider remains a wanted fugitive. He is believed to be hiding out in either Luxembourg or Dubai.