Was Kamenov's murder in South Africa tied to OneCoin?

The man alleged to have ordered the murder of Lyubomir Ivanov, former head of the criminal division of Bulgaria's national police, was murdered in South Africa last week.
Krassimir "Kuro" Nikolaev Kamenov, who has an Interpol red notice out on him, was "shot dead in Cape Town, South Africa."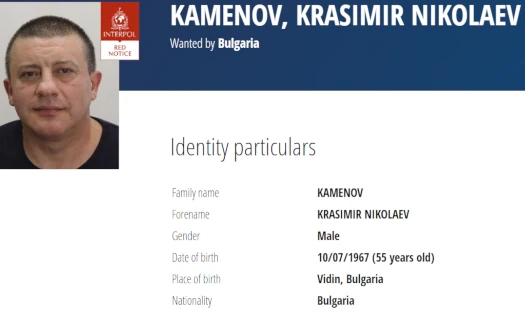 Kamenov's wife and two other victims were all gunned down in the residence the family was staying in.
Shortly before 8:30 in the morning. Four bodies with gunshot wounds have been found in a house in Cape Town. All aged between 40 and 50.

The second woman shot dead is believed to be their housekeeper and the identity of the other man is being clarified.
To recap, Lyubomir Ivanov was murdered in March 2022. The man who pulled the trigger and an accomplice have already been identified and charged in Bulgaria.
Following his murder, documents were found in Ivanov's personal safe which implicated Christophoros Amanatidis-Taki in an alleged 2018 plot to murder OneCoin's Ruja Ignatova at sea.
Based on what is publicly known at time of publication, I'm not convinced that's how Ignatova died (assuming she is in fact dead, which is highly probable).
Nonetheless, Kamenov's death is pretty suspicious.
Dimitar Stoyanov, a BIRD journalist who broke the original 2018 Ignatova murder plot story, claims
Kamenov had given evidence before a foreign jurisdiction in the last six months "in connection with key criminal cases with an international element".

There is no information whether they are related to the OneCoin crypto-pyramid and the investigations into the laundering of hundreds millions of dollars through this scheme led by US authorities.
Kamenov had only recently been charged with Ivanov's death in March 2023. That same month he was also indicted as part of a conspiracy against Bulgarian Attorney General Ivan Geshev.
Geshev's office also recently opened an investigation into Stoyanov and fellow BIRD journalist Atanas Tchobanov.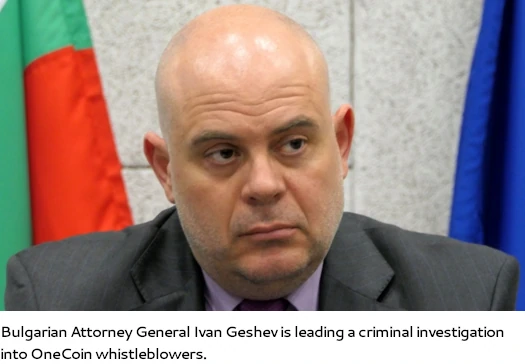 To support his claims and frame himself as a victim, Geshev's Office is believed to have staged an assassination attempt a few weeks after the March announcements were made.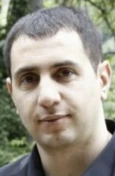 Geshev's pursuit of BIRD's journalists is in lockstep with six defamation lawsuits filed by Razmig Kerope "Ami" Chakaryan (right).
Chakaryan filed suit on behalf of Christophoros Amanatidis-Taki, in retaliation for reporting on the alleged 2018 Ignatova murder plot.
Amanatidis-Taki, who had business dealings with Onecoin and Ignatova, is a central figure in Bulgarian organized crime.
Amanatidis-Taki was wanted by Bulgarian authorities, but prosecutors dropped drug-related criminal charges against him in 2015.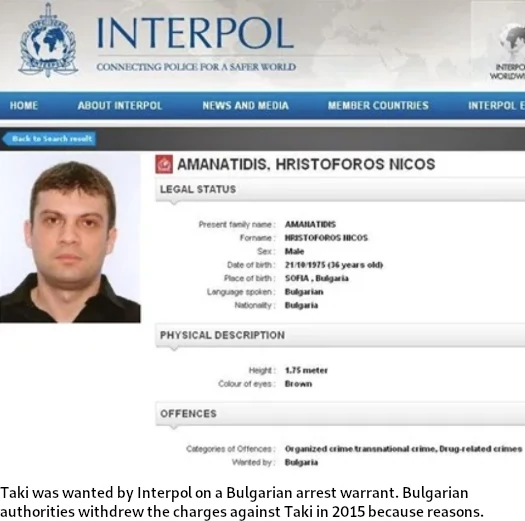 "Taki", as he is known, is believed to currently be hiding out in Dubai. He remains a central figure in Bulgarian organized crime and remains under investigation for numerous alleged crimes.
What is critical to note is we have Bulgarian organized crime and the Bulgarian Attorney General's Office targeting journalists reporting on OneCoin related corruption.
Geshev's Office also targeted Kamenov after it became known he was allegedly cooperating with international authorities. Two months later, Kamenov is gunned down in South Africa.
Underscoring all of this is Bulgarian authorities, under Geshev's watch, failing to investigate and prosecute anyone involved in OneCoin.
OneCoin to this day still operates openly from Bulgaria's capital, Sofia.
As Martin Himmelheber from NRWZ notes, Kamenov was also a "long-time partner" of Taki's.
It isn't a stretch that Taki and Geshev's Office, who are actively targeting journalists reporting on OneCoin corruption in Bulgaria, had a hand in his murder. That there is a strong motive for one or both of the parties' involvement is undeniable.
I think much of verifying whether Kamenov's murder is tied to OneCoin lies in who he was cooperating with and over what.
If that cooperation was with the DOJ and in relation to OneCoin money laundering within Bulgaria, this is likely what Geshev and Taki are trying to cover up. Or at least in the case of Kamenov, prevent further evidence being shared.
Quoting Willem Els, a senior training coordinator at the Transnational Threats and International Crimes Programme at the Institute for Security Studies, South Africa's News24 reports;
Every red notice gets distributed. Interpol SA has no excuse to say they didn't know because they did.

There lies our challenge. If we have a weak Interpol, communication with local police does not exist. You are only as good as your local actor, and in SA, we are not as strong as we're supposed to be.
If Interpol SA were aware of Kamenov hiding in South Africa, inaction could alternatively support the claim Kamenov was cooperating with authorities outside of Bulgaria.
I'd be far more inclined to believe Kamenov was assisting with a wider money laundering investigation than the alleged 2018 Ignatova murder plot.
Information Kamenov was sharing might very well pertain to as of yet unknown actors Ignatova was working with, both inside Bulgaria and abroad.
US criminal investigations are typically locked down pending arrest of the suspect(s). In the case of OneCoin, the DOJ will no doubt place an even deeper emphasis on security.
As per Frank Schneider's OneCoin indictment, he stands accused of "providing confidential police information to OneCoin's principals, leading to Ruja Ignatova evading arrest".
Schneider's intel is believed to have been sourced from Bulgarian officials, who were part of the DOJ's international case briefs.
Unfortunately, as with anything OneCoin related, we're once again stuck waiting for further developments to get a clearer picture on Kamenov's death.
Kamenov and his wife are survived by their children, all three of whom were in school at the time of their murder.
Update 2nd June 2023 – Daily Maverick reports the Bulgarian Embassy told them Kamenov had been living in South Africa since 2008.
The Bulgarian Embassy claims South African authorities were informed Kamenov was in the country and wanted by Interpol on April 6th, 2023.
It was not immediately clear what South African authorities had done about Kamenov between receiving Bulgaria's request and the time of his murder.
Apparently, nothing.
Daily Maverick reports that Kamenov has been wanted in Bulgaria on criminal charges for some time. Given this, it's hard to believe he's been living openly in South Africa for fourteen years.
Apparently his Interpol notice and murder coincide with cooperation with US authorities.
In a tweet published the day after Kamenov was killed, the Bureau for Investigative Reporting and Data (BIRD), a partner of the Organized Crime and Corruption Investigation Network, said he was their source relating to a police report about the apparent murder of Ruja Ignatova, a crime suspect from Bulgaria, and that Kamenov "was about to say more to US investigators".
While we can't confirm anything (and US authorities certainly aren't going to), this supports my belief that Kamenov was assisting US authorities with their ongoing OneCoin investigation.
Update 20th June 2023 – Ivan Geshev was fired by Bulgarian President Rumen Radev on May 15th.