OneCoin CEO Pierre Arens quits, Ruja Ignatova not seen for months

When Pierre Arens failed to appear at a recent OneCoin event in Portugal, host Kari Wahlroos claimed it was because he had a cold.
Far more likely is the fact that Arens was well underway with plans to abandon his position as OneCoin CEO.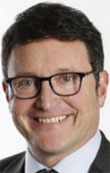 Arens was appointed CEO of OneCoin back in May, shortly after the disappearance of OneLife CEO, Pablo Munoz.
At the time of his appointment, Arens claimed he'd "studied OneCoin carefully for almost four months".
Arens brushed off concerns OneCoin was a Ponzi scheme and claimed
OneCoin/OneLife was just a victim of an extensive and massive smear campaign, very well prepared and organized mainly from Europe.
In a statement provided to Luxembourgish media on Friday, Arens confirmed he has left OneCoin.
Like Wahlroos' reasoning for his initial disappearance, Arens explanation as to why he left OneCoin makes little sense.
Arens claims he had
a lack of leeway as a leader.

To shape, adapt and evolve a company's activities, we must have the freedom to act and thus make good use of windows of opportunity that open up.
Following his stint as head of one of the largest global Ponzi schemes today, Arens hopes to 'rebound in the near future (somewhere) in the finance sector'.
Arens' retraction from publicly appearing at OneCoin events follows that of Pablo Munoz.
Munoz was a mysterious no-show at OneCoin's Macau event earlier this year.
Initially it was claimed Munoz was involved in a car accident on the way to the event.
Following the event Munoz, in his capacity as CEO of OneLife, has not been seen in public.
To this day OneCoin has not clarified what exactly happened with Munoz.
In a similar vein, Ruja Ignatova, widely credited as the founder and owner of OneCoin, has also not been seen or heard from in months.
Following several bungled live presentations ("guh-knee-sis" anyone?), I've long suspected Ignatova was little more than a puppet.
I believe the only glimpse we've ever had at who's actually running OneCoin was in an affiliate Q&A video that surfaced earlier this year.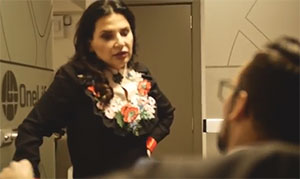 In the video two Swedish affiliates top by the OneCoin office to "sit down and talk with Dr. Ruja".
As the two affiliates speak, footage of a visibily flustered Ignatova plays in the background.
At [1:51], the peak of the confrontation, Ignatova can be seen calling out to someone off-screen. Sure enough, in marches her brother…
In a separate video dated December 17th, 2016, OneCoin investor Muhammad Zafar refers to Konstantin Ignatov  as "head of administration and (the) heart and soul of OneLife".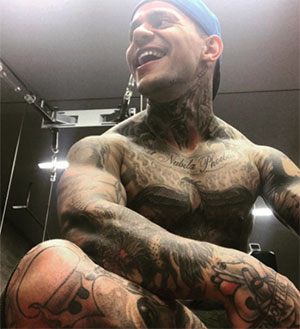 For his part Ignatov (right) certainly appears to be putting OneCoin investor funds to good use. His Instagram account features numerous snaps of him travelling around Europe.
Ignatov however is unlikely to be running OneCoin alone. But he definitely appears to be higher up the food-chain than his sister Ruja.
I figure he's kept in the background as Ignatova's plastic surgery heavily made-up ball gown look is a better front.
Before his departure, the last glimpse we saw of Arens was in a September video again featuring Muhammad Zafar.
Zafar posed with Arens at OneCoin's office in Bulgaria for photos. While that was going on the office itself appeared to be stripped down and staff well underway in vacating the premises.
Since then we've seen nothing from OneCoin corporate, other than bits and pieces of postponed/canceled plans to launch an ICO sometime this month.
With OneCoin now evidently well and truly rudderless, how much longer it stays afloat can probably be measured in months.
If I was a OneCoin investor, I'd probably be asking myself why anyone with even the slightest business acumen (Pablo Munoz, Pierre Arens, Frank Rickets, Chris Principe, Ed Ludbrook etc. etc.), has promptly departed OneCoin.
The contrast between staff quietly leaving OneCoin and the hype created when they signed on couldn't be greater.
Once brought in and shown the inner workings of OneCoin, why does everyone not directly tied to Ruja Ignatova flee? What are these people seeing that you're not?
Update 24th October 2017 – I'd originally provided a link to the "flustered Ignatova" YouTube video cited in this article.
The video was published months ago and remained online until 24 hours or so after this article was published.
Therein it mysteriously was taken down by the original uploader. Make of that what you will.