Protected Bulgarian crimelords are suing OneCoin whistleblowers

Bulgarian crimelords and their associates are targeting whistleblower journalists exposing links between OneCoin, Bulgarian organized crime and local authorities.
Instead of investigating OneCoin and the ongoing criminal activities surrounding the Ponzi scheme, Attorney General Ivan Geshev frames whistleblower reports as "an alleged plot to incriminate him and high-ranking magistrates and police officers".
While I disagree with the synopsis that Ruja Ignatova was murdered on a yacht in 2018, back in February a report from BIRD presented damning evidence of corruption and protection of criminals by Bulgarian authorities.
At the center of the "Ruja was killed on a yacht" theory is Bulgarian crimelord Christophoros Amanatidis-Taki, who is believed to be hiding out in Dubai.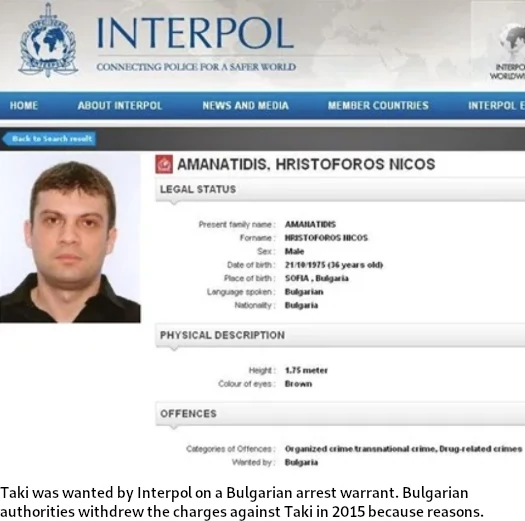 BIRD's report claimed Taki ordered the hit on Ruja Ignatova.
Taki ordered the murder of the cryptoqueen Ruja Ignatova, which happened in November 2018 on a yacht in the Ionian Sea, more than a year after as Ruja was last seen in Athens.

The body of the murdered woman was cut up and thrown into the water.
BIRD's reporting is based on a leaked police report from the safe of Lyubomir Ivanov, former head of the criminal division of Bulgaria's National Police.
Ivanov was shot dead under murky circumstances in March 2022.
Taki is good friends with Mikhail Naumov, head of Bulgaria's Federal Homicide Department.
The documents also detail numerous luxury yacht trips taken by Mikhail Naumov and his family, all purportedly funded by Taki and his associates.
When Bird presented the documents to Bulgarian authorities, Public Prosecutors verified them as authentic but clarified nobody was investigating Ignatova's death or corruption linked to Naumov.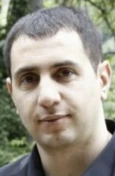 Since then BIRD's reporter behind the article, Dimitar Stoyanov and Atanas Tchobanov, have been sued by Razmig Kerope "Ami" Chakaryan.
Chakaryan, who wasn't mentioned in BIRD's reporting, is an associate of Taki's.
Charkaryan filed two lawsuits against BIRD journalist Dimitar Stoyanov and three against BIRD editor-in-chief Atanas Tchobanov.

A sixth lawsuit was filed against Nikolay Marchenko from Bivol.bg.

All six lawsuits are understood to have been filed at the Sofia District Court and each demanded BGN 10,000 (5,130 euros) for alleged defamation and "moral damage".

All lawsuits were brought against the individual journalists, rather than their media outlets.
The Organized Crime and Corruption Reporting Project (OCCRP), of which BIRD is a member organization of, claims Chakaryan lawsuits are strategic lawsuits against public participation (SLAPPs).
The International Press Institute claims the lawsuits "clearly represent retaliatory and vexatious legal actions intended to pressure legitimate watchdog reporting."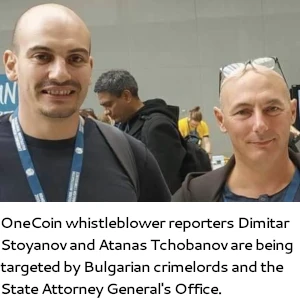 In step with Chakaryan's lawsuits, Bulgarian authorities are also targeting Stoyanov and Tchobanov.
As reported by the International Press Institute, on March 16th Attorney General Ivan Geshev held a press-conference
describ(ing) reporting by journalists as part of an alleged plot to incriminate him and the high-ranking magistrates and police officers.

While Geshev did not identify the journalists directly, a screen behind him projected the names of Tchobanov and Stoyanov.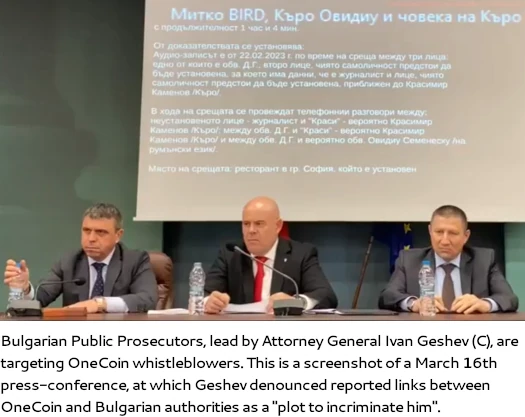 Geshev's office followed up with an 7th press-release, in which they published unredacted correspondence between Dimitar Stoyanov and a confidential source.
In response to Geshev's office leaking protected correspondence, the Bulgarian division of the Association of European Journalists issued a press-release on April 10th;
The self-serving publication by the prosecutor's office of photos from the communication of journalist Dimitar Stoyanov is an unscrupulous violation of the confidentiality of journalistic sources.

Journalists talking to sources is not a crime by default. The dramaturgical construction "organized criminal group to discredit the chief prosecutor" cannot justify such a scandalous action, which, apart from putting Stoyanov in danger, is a warning to every journalist and his sources.
Stoyanov's leaked source has since been arrested on drug possession charges. OCCRP reports the arrest came
shortly before he was about to give an interview to Stoyanov about the role of a person close to Taki and named in the documents.
Geshev's office is using the drug possession arrest to claim Stoyanov and other Bulgarian journalists are working with
an organized criminal group established for the purpose of obtaining proceeds from criminal activities, money laundering and tax crimes
On April 13th Geshev's office announced it has initiated a criminal investigation and pre-trial proceedings.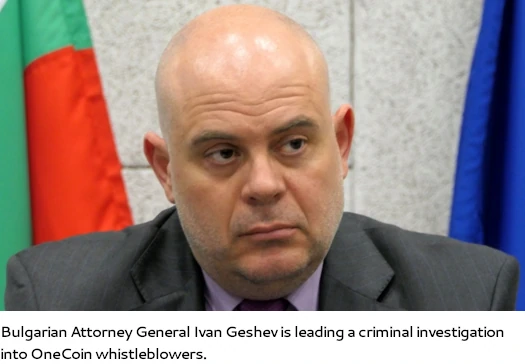 The Committee to Protect Journalists additionally reported on April 24th;
The prosecutor's office announced that it had started a pretrial investigation into an unidentified number of members of "an organized criminal group" who allegedly participated in influence peddling to "discredit and hinder" law enforcement and senior government officials.

Those convicted face a prison sentence of up to six years.
A few weeks after the criminal investigation announcement, Geshev was the target of a purported failed assassination attempt.
Bulgaria's chief prosecutor Ivan Geshev has escaped unscathed after a large explosion occurred Monday near his car which the authorities have described as a targeted attack on him.

Attackers had placed a bomb at a bend in the road where traffic had to slow, Borislav Sarafov, head of the National Investigation Service, said according to local news site Mediapool.

They detonated the bomb at exactly the moment Geshev's car went past, he said, describing it as a "professionally prepared attempt, and obviously well executed."

"Obviously the bomb was intended to kill," he said. Nevertheless, there were no injuries.

No group has claimed responsibility for Monday's alleged attack.
How convenient.
OneCoin launched in 2014 and grew to be a $4 billion dollar Ponzi scheme, operated openly from Bulgaria's capital Sofia.
Although the Ponzi scheme collapsed in 2017, OneCoin has continued to operate from the same office as a pyramid scheme.
Over the past nine years and to date, Bulgarian authorities have failed to investigate OneCoin or make any connected arrests.
The only OneCoin arrest in Bulgaria to date is Irina Dilkinska, at the behest of US authorities back in 2021.