Jayms blames One Ecosystem's collapse on Georgi Georgiev

Following on from the announcement he's leaving OneCoin earlier this week, Cordel "King" Jayms has put out a video going into greater detail.
Titled "King Jayms' Final Decision", the video was uploaded to Jayms' personal YouTube channel on May 13th, 2023.
Jayms opens the video by swearing allegiance to OneCoin's Ignatova crime family;
I want it to be clear that Dr. Ruja and what she stands for, regarding her book "learning for profit" and the things that she teach [sic], I absolutely believe and I appreciate all that she has done.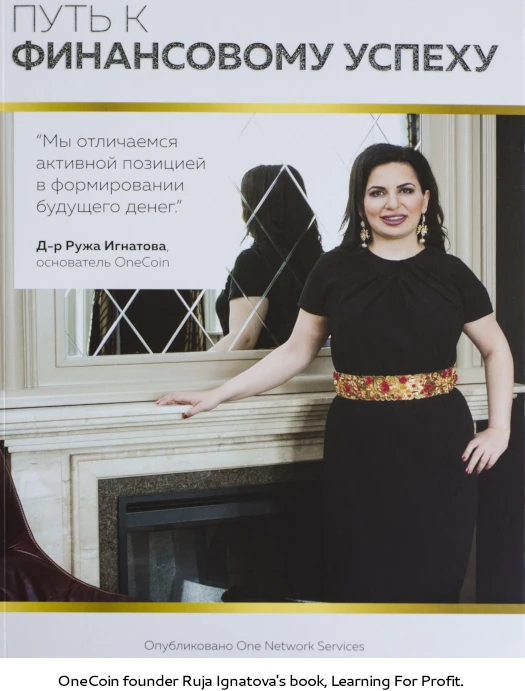 Konstantin, the love and admiration that I have for him, is the only reason why I am still here today.

I really trust and believe in the vision of Dr. Ruja, and trust and believe in the vision and leadership of Konstantin.
This is in stark contrast to what Jayms' involvement in OneCoin's One Ecosystem rebrand.
Indeed, one of the core marketing points of One Ecosystem is that Ruja Ignatova is a wanted fugitive and has nothing to do with the reboot.
Dear OneEcosystem Community,

As a CEO of the OneEcosystem, I would like to take this opportunity to address you regarding the latest information about the founder of ONE Coin – Dr. Ruja Ignatova, that is circulating on numerous social media and news platforms.

I want you to know that I have never personally met Dr. Ruja Ignatova, nor do I have any relationship with her.

The new company I currently work for and the brand that we are establishing is a unique brand, separate from what you may have known previously.

One Ecosystem CEO Ventsislav Zlatkov, July 2022
Jayms also exhibits strong cognitive dissonance with respect to Konstantin's 2019 guilty plea.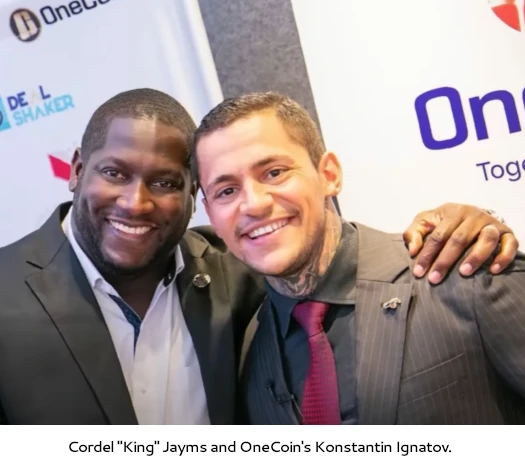 Said plea saw Konstantin acknowledge OneCoin was a Ponzi scheme and his role within the $4 billion scam.
Getting back to King Jyms, after swearing allegiance to the Ignatova crime family, Jayms throws what's left of OneCoin's Bulgaria-based management under the bus.
I no longer trust and believe in the management that's in Sofia.

The people that's currently the management … I absolutely have no belief in anything that they're deciding. Because they do not know, or love, or respect this project for what it is.
Jayms specifically cites "Desislava", OneCoin's Head of Payments: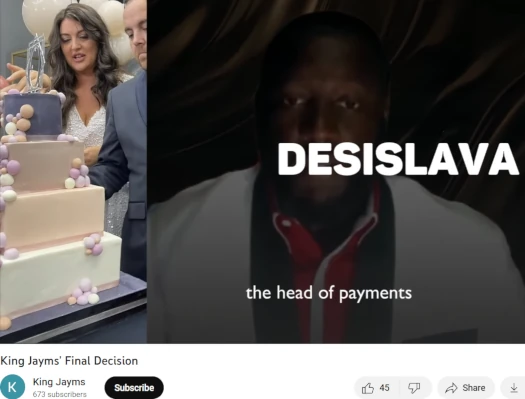 Dimitar Velchev, OneCoin's Head of IT;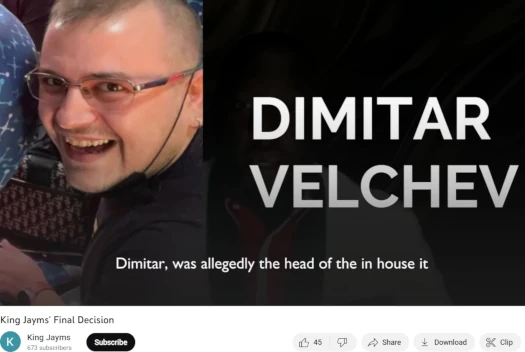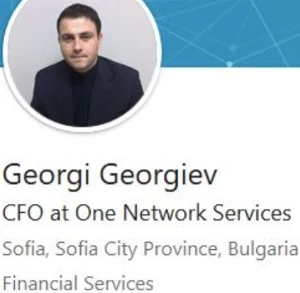 And Georgi Georgiev, "the one who's making all the decisions and using people as pawns".
Jayms continues;
This is the Sofia management. I am confident in what I am saying when I speak about the management in Sofia.

Especially one particular individual, by the name of "G", that you would know. (Ozedit: this is a reference to Georgi)

(Georgi) has no love for this project nor any understanding of cryptocurrency and the ways it should be.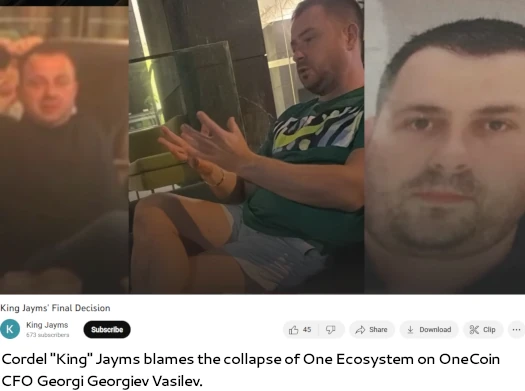 This individual has not, no one in Sofia management I know, have read Dr. Ruja book, "Learning For Profit".

How could you lead a vision of such a great visionary, without really understanding what she stands for and who she is?

I just cannot be a part of something like this, which I believe is detrimental to individuals because of the behaviour of said management.
Far be it from me to defend what's left of the OneCoin scammers in Sofia, but I have to point out Jayms' hypocrisy.
In an email Ruja Ignatova wrote to co-conspirator Sebastian Greenwood in 2014, she laid out exactly what she stands for and who she is.
In the conceptual stage of planning, OneCoin's internal name was "trashy coin".
It might not be [something] really clean or that I normally work on or even can be proud of (except with you in private when we make the money) – but … I am especially good in this very borderline cases [sic], where the things become gray – and you as the magic sales machine – and me as someone who really can work with numbers, legal and back you up in a good and professional way.
In another 2014 email, Ignatova discussed "exit-strategies" for when OneCoin inevitably collapsed.
Take the money and run and blame someone for this (standard approach, see Wenyard).
This is who Ruja Ignatova was and defrauding consumers through a Ponzi scheme is what she stood for.
Ignatova's OneCoin went on to defraud consumers out of over $4 billion. Jayms had no problem with inflicting detrimental financial harm, as long as he was profiting from it.
And that's essentially the unsaid thrust behind Jayms' dummy-spit.
Jayms goes on to feign astonishment at the lies used to market One Ecosystem to new victims.
I cannot watch and understand anymore what our goals are.

When I have seen the coin go from 120 billion to 250 billion and the value remains the same, it cannot be that this alleged or this deployment that is taking place – where we are moving to a public blockchain only just to see the transaction on the blockchain, that's all it is.

It cannot be that this deployment, prior to it taking place, we had a population of 2.5 million people that had different wallets. Individual individuals holding ones that had the value at €42 euro.

It cannot be that now we are less than one million. And I am confident, I'm sure I know for certain, that majority will not deploy. So it will never reflect 2.5 million different members on the blockchain. Never.

So it will reflect one million at the most according to G. He expects 700,000.

It cannot be that after the deployment period finish, which is not going to finish in 6 months – it's going to be extended … it cannot be that we have one million people and the value remains the same.

It's just not possible.
Jayms plots One Ecosystem's collapse to a marketing event held in Plovdiv, circa July 2021. He goes on to suggest Georgi Georgiev demoted him in a struggle for power.
I am no longer Captain because G made that decision.

They used Madame Veska and I have the information that it was such.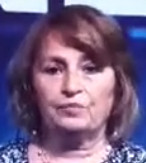 "Madame Veska" refers to Ruja Ignatova's mother, Veska Ignatova.
At this point Jayms plays an indecipherable audio of what appears to be a conversation between himself, Veska and a translator.
Jayms represents Veska stumbled, at which point someone, in Bulgarian, commanded she "just say anything so you (I) can look like I'm translating".
So Madame Veska allegedly spoke to me and told me that she's "going in this direction and (it) was no longer necessary to be a Captain, because you'll be up on this council and this council is gonna take care of the network".
"Council" refers to One Ecosystem's International Global Council. Jayms was demoted from Captain to the IGC in March 2023 – placing a rough datestamp on the recorded conversation between himself and Veska.
No, that's not why.

This decentralized concept of leadership, that's not what they really want to do. They don't want me to speak out.

I have the details in that audio where it says, "Just say anything do it can look like I'm translating."

That do not seem like a management to me, that understands this project. It does not seem that Madame Veska has any authority.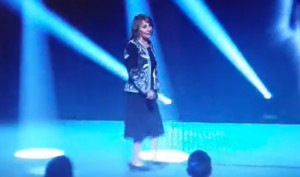 OneCoin has been using Veska for years.
In 2020 Veska headlined a OneCoin "legend" event, where she cut an awkward diminutive figure on stage.
What I don't understand is I met these individuals that's allegedly the management in Sofia. And when I met these individuals, every single one of them was an employee.

They went from an employee into senior manager positions, where they're making decisions to affect the project.

I'm not speaking about "right click" and Mr. Vladislav; he has done what he could and he continues to do what he could.

I'm not speaking about Ventsislav, the CEO, because he's also a… what's the polite way to say? A face, not necessarily a voice.
Vladislav refers to Vladislav Velkov, Global Director of DealShaker – OneCoin's failed ecommerce platform.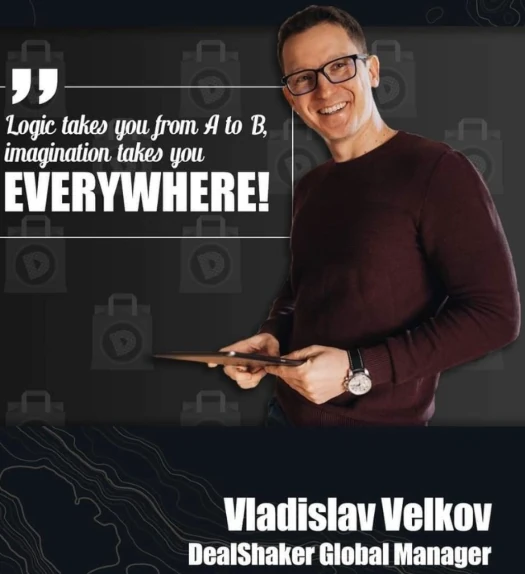 Ventsislav is the previously cited OneCoin & One Ecosystem CEO Ventsislav Zlatkov.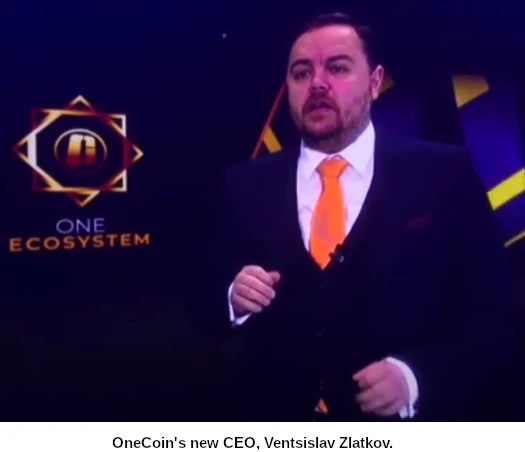 I don't know who "right click" is, or why Jayms is afraid of naming him/her.
I'm not speaking about these individuals … I'm speaking about Mr. G in particular.

Georgiev as you may or may not know, who is really making decisions in Sofia and absolutely crashing the project.

And I will not stand by while it seems they want to collect every euro they can to disappear. I will not help with anything like this.
Jayms goes on to suggest a lot of money is missing from One Ecosystem's books.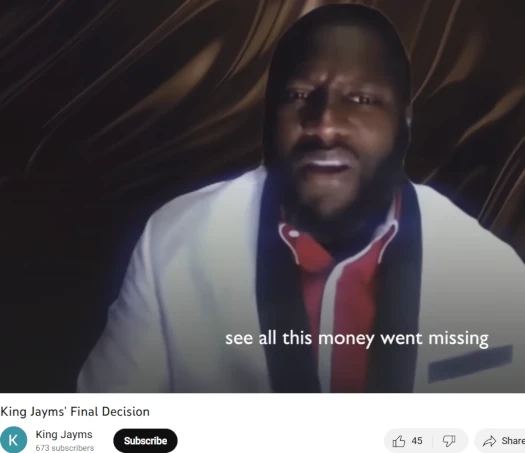 Jayms claims the current state of One Ecosystem is "appalling and disturbing".
Citing "high blood pressure" and "stress" as reasons he ditched OneCoin and the One Ecosystem reboot, Jayms goes on to pitch an unnamed company he's signed with since leaving.
I know many, many, many have told me, "King we believe in you. We don't believe in Sophia management. We don't believe in the Bulgaria management. We believe in you and we stay because of you."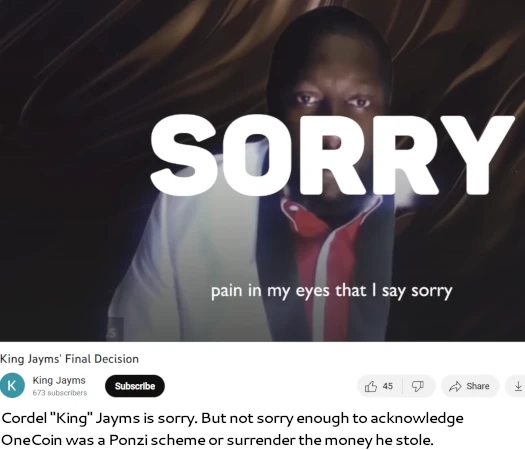 What impact Jayms abandoning One Ecosystem has on what's left of OneCoin remains to be seen.