Dragon Global Finance Review: Anthony Norman still at it…

Dragon Global Finance provides no information on its website about who owns or runs the company.
The company's website domain ("dragonglobalfinance.com"), was privately registered on January 28th, 2020.
Further research reveals Dragon Global Finance corporate presentations being given by Anthony Norman.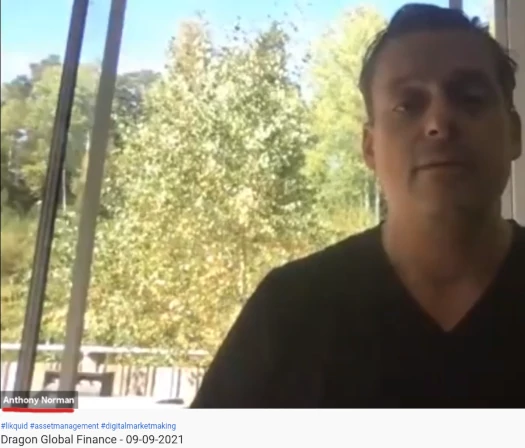 Norman, as Anthony John Norman, is also one of the listed Directors for the UK shell company Dragon Global Finance LTD.
BehindMLM last came across Norman, who sometimes goes by "Antony Norman", back in 2019.
At the time Norman was running Welmont Capital. Through Welmont Capital Norman acquired IQ Legacy.
IQ Legacy was the failed third reboot of the Ormeus Global Ponzi scheme.
What was left of IQ Legacy was being funnelled into The Sprinkle Group, in preparation for a Liber8 token Ponzi launch.
Not really sure what happened after that.
What we do know is early 2021 Norman gobbled up what was left of Wazzub and its YEM token bagholders.
The current iteration of Dragon Global Finance appears to have launched in early 2021.
Dragon Global Finance also goes by Dragon Global Solutions. Under either name, it is the current incarnation of Norman's MLM business interests.
Based on Dragon Global Finance webinars, Norman, originally from Europe, appears to be hiding out in the Southern Hemisphere.
Alexa currently ranks Saudi Arabia as the only notable source of traffic to Dragon Global Finance's website (96%).
Read on for a full review of Dragon Global Finance's MLM opportunity.
Dragon Global Finance's Products
You'd be forgiven for thinking Dragon Global Finance isn't an MLM opportunity.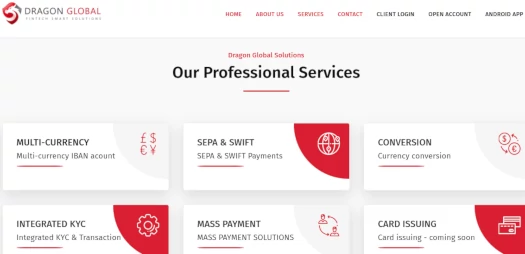 The company markets itself as "a global payment management solution". There's no mention of a business opportunity on Dragon Global Finance's website whatsoever.
Such to the extent payment processing services are offered, they have nothing to do with Dragon Global Finance's MLM opportunity.
Dragon Global Finance's Compensation Plan
Dragon Global Finance affiliates invest funds on the promise of a weekly passive return.
There are four Dragon Global Finance investment tiers:
$1000
$5000
$10,000
$25,000
Funds are invested through the Likquid exchange, which is owned by Anthony Norman.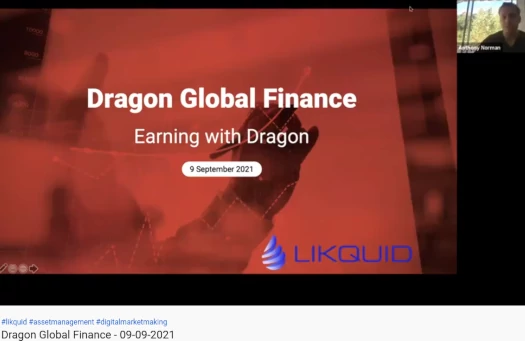 Returns are paid in liquid token (LIQ) and USD.
The internal LIQ value is not disclosed on Likquid's or Dragon Finance Global's websites.
Referral Commissions
Dragon Global Finance pays referral commissions on invested funds down two levels of recruitment (unilevel):
25% on level 1 (personally recruited affiliates)
15% on level 2
Staking Bonus
Dragon Global Finance pays a bonus return when a recruited affiliate participates in "long staking".
Long staking sees affiliates invest YEM (defunct Wazzub tokens) for five years on the promise of a quarterly passive return.
The Staking Bonus is paid quarterly up two levels of recruitment:
the affiliate who recruited the long staking affiliate receives a 0.5% quarterly Staking Bonus
their upline receives a 0.2% quarterly Staking Bonus
Joining Dragon Global Finance
Dragon Global Finance affiliate membership costs are not disclosed.
Full participation in the attached income opportunity requires an undisclosed investment in YEM tokens, and/or a $1000 to $25,000 investment.
Dragon Global Finance Conclusion
Dragon Global Finance sees Anthony Norman kicking the Ponzi can down the road.
Through various acquisitions and his own bungled launches, Dragon Global Finance is full of investors wanting to cash out.
This is something Norman himself acknowledges on Dragon Global Finance webinars;
You're here because you want to earn, you want to liquidate, you want to cash out.
On the backend you've got you're typical AI trading bot spiel: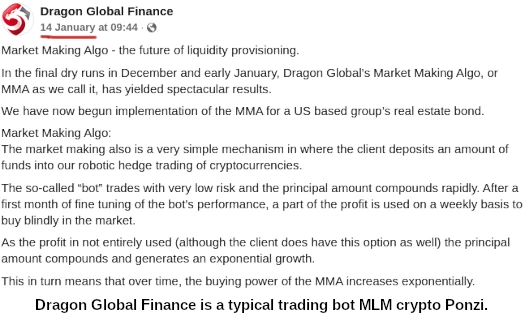 Given how many years Norman has been running his various scams for now, it feels kind of silly to confirm there is no evidence of trading revenue.
There never has been.
In addition to that, neither Norman, Dragon Global Finance or any of the umpteen shell companies attached to the scam, are registered to offer securities in any jurisdiction.
This means that at a minimum Norman is committing securities fraud.

As with all MLM Ponzi schemes, once recruitment dries up, so too will new investment.
This will starve Dragon Global Finance of revenue, leaving it unable to pay withdrawal requests.
As I understand it Norman stopped holding live Dragon Global Finance webinars in November 2021.
Communication was restricted to "written updates" going forward.
Update 28th February 2022 – Dragon Global Finance has collapsed.
Anthony Norman looks set to reboot the Ponzi scheme as EQT Bank.
Update 2nd March 2022 – BehindMLM can now confirm EQT Bank is a reboot of Dragon Global Finance.
Update 30th April 2022 – EQT Bank and the attached Universal Pickle token scheme have collapsed.